Why Prince Harry Is the Perfect Younger Brother for Prince William?
Prince William and Prince Harry seem to be the definition of what brotherhood is all about. Growing up in the royal spotlight under constant scrutiny from the public as well as the media is not easy for anyone.
To make matters even more difficult, the two princes were not given a choice in the matter, as they were born into the royal way of life. While they embrace it completely and represent their country with pride and dignity, there have to be times when things get a bit overwhelming for the two of them. Luckily, William and Harry have each other to lean on.
With William being a future king, he is likely under slightly more pressure than Harry and is certainly glad that he has such a wonderful brother. So, why is it that Prince Harry is the perfect younger brother for Prince William?
Harry shows William the lighter side of life
Harry loves to have fun, and he shows his older brother that even when you will be ruling monarch of the United Kingdom someday, you don't always have to take life so seriously!
The younger prince is the perfect person for William to go to when he needs to kick back, let loose, or just have a good laugh after a long day. We can only imagine that the brothers spend plenty of quality time together, sharing fun stories about their adventures and life in general!
Prince Harry supports his brother in all that he does
In 2011, Harry famously served as Prince William's best man in his wedding to Kate Middleton. Although the favor was returned several years later, it was wonderful to see Harry standing by his brother's side as he married Kate while millions of people around the world were watching.
William later admitted that he was quite nervous on that day, so he was certainly glad to have Harry there for support.
They love to share memories of Diana
The royal brothers love to keep Princess Diana's memory alive! Although Harry was a bit younger than William when Diana passed away, he still looks back on the 12 years he got to spend with her with extreme love and fondness, and he is the perfect person for William to talk to so that he never forgets the unconditional love that Diana had for her boys.
There are stories and memories that William can likely only talk to Harry about, as he is the one person who truly understands how William feels. What a special bond the brothers have!
Harry is a great uncle to William's children
Harry is currently expecting his first child with Meghan Markle, and he has had plenty of years of practice to prepare him for his new adventure in the world of fatherhood! With William and Kate having three adorable children, Harry has had many opportunities to get in touch with his inner child and connect with them.
The younger prince is notoriously excellent with kids, and he loves his nephews and his niece deeply. There no doubt that being around them helped Harry to realize that he would be an excellent father as well, so we are so glad he was able to spend time being the wonderful uncle that he is!
He is a great friend to William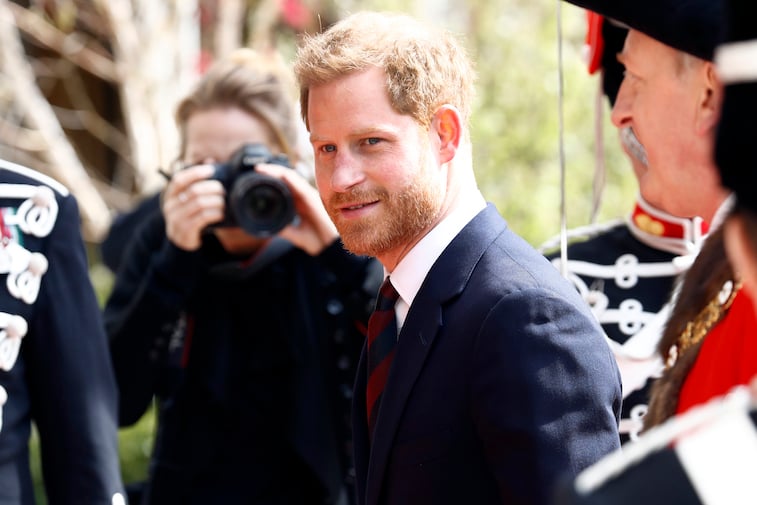 Above all, Harry is more than just a younger brother, he is also William's close friend. The two brothers have a bond that can't be broken and will follow them through all of life's ups and downs.
We can't wait to see how their relationship grows even deeper in the upcoming weeks when baby Sussex makes his or her entrance into the world!