Why Prince Harry and Meghan Markle Must Choose Between the Celebrity World or Their Royal Role, But Not Both
Prince Harry and Meghan Markle were heavily criticized for taking private jets for their latest travels and some fear the couple is becoming too "celebrity" and need to focus on being royals. It's even been reported that Princess Diana would have been appalled by their behavior.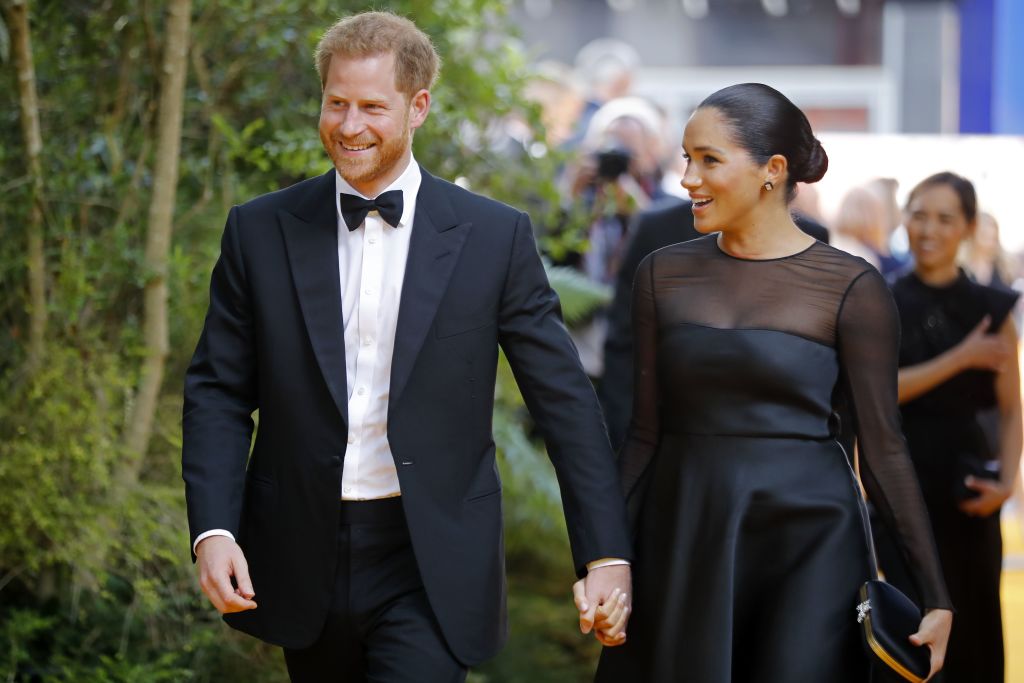 Prince Harry and Markle are labeled hypocrites
The Sussexes were hit with some major criticism over their mode of transportation because they are always speaking out on environmental issues, a move many found to be hypocritical.
A number of celebrities came to their defense, including Elton John, who explained that he was responsible for picking up the tab on their private plane to France. He wrote, in part: "Prince Harry's Mother, Diana Princess Of Wales was one of my dearest friends. I feel a profound sense of obligation to protect Harry and his family from the unnecessary press intrusion that contributed to Diana's untimely death."
He added: "To support Prince Harry's commitment to the environment, we ensured their flight was carbon neutral, by making the appropriate contribution to Carbon Footprint."
Should the Sussexes focus more on their royal role?
As the debate wages on about whether Prince Harry and Markle have really done anything wrong, plenty of experts have weighed in with their thoughts on the couple's behavior.
Royal biographer Angela Levin, for one, believes the couple has to choose if they want to be part of the "celebrity world or the royal one." Levin told the Telegraph how she thinks they should consider their "increasingly confused" royal role. 
She explained: "While their own relationship seems hunky-dory, the type of royal role they want to pursue appears increasingly confused: dutiful public servants or globe-trotting celebrity A-listers?"
Levin continued, noting: "One can't imagine Meghan quietly taking a back seat, she is bursting with projects and ideas of all sorts, and Harry's hard-partying days are far behind him."
The challenge, Levin shares, is that the couple is "ambitious, passionate philanthropists" adding, "their challenge is to use their fortunate position to make change, without appearing to take advantage of it. There is no doubt that their intentions are good, but the optics, of late, have been unfortunate."
The couple's fourth trip by private jet in 11 days seemed to be a tipping point for many, as the biographer noted that they may have "crossed that celebrity line." Of course, Prince William, Kate Middleton, and their children opting to fly on a budget airline from Norwich to Aberdeen in the same week only made the Sussexes look that much more like celebrities.
Prince Harry once spoke of crossing that line
Levin spent 15 months accompanying Prince Harry on his royal engagements and had the opportunity to "chat" with him. The biographer noted that he spoke about the difference between being royal and being famous.
Prince Harry explained, "If you're born into [the Royal family], as we were, I think it's normal to feel as though you don't really want it." By comparison, he said there's a difference between that fame and those who "have a talent" to rise to fame.
He continued: "We don't want to be just a bunch of celebrities but instead use our role for good. It's a narrow line between the two, but I am not going to cross it and go down the celebrity route."
Did the Sussexes cross that celebrity line?