Why Prince Harry and Meghan Markle Think Donald Trump Is 'Super Creepy'
Donald Trump is traveling to England for a state visit this week and it seems that some of the royal family aren't so thrilled about the U.S. president. Prince Harry and Meghan Markle, for example, reportedly think he's "super creepy" and, whether or not that's true, there is certainly evidence to support that they might not be his biggest fans.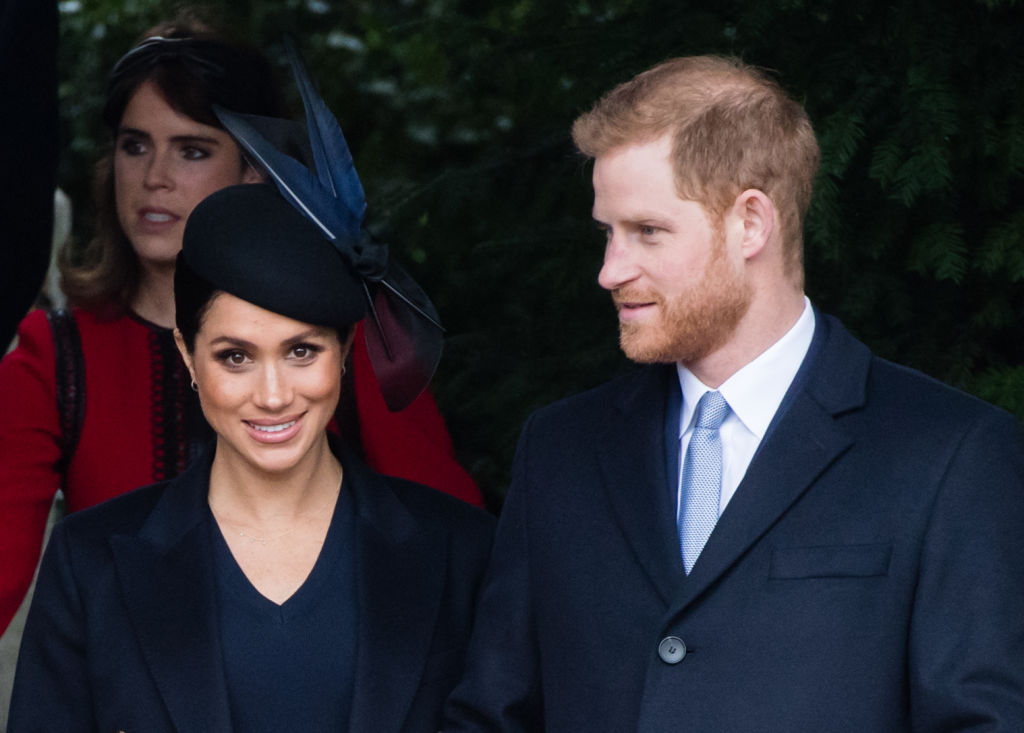 Trump made disgusting comments about Princess Diana
One of the biggest reasons Prince Harry and Markle have a distaste for the president is Trump's truly creepy comments about Harry's mother, Princess Diana. In a 1997 interview with Howard Stern, Trump claimed that he could have "nailed her," explaining, "I think I could have. She was actually really beautiful. I thought she was supermodel beautiful."
He added, "She had times when she didn't look great and she had times when she looked better than anyone in the world. But she had the height, she had magnificent skin, she was a great beauty."
During a discussion on the Royal Box, commentator Daisy McAndrew noted, "Donald Trump absolutely bombarded Princess Diana with flowers and invitations to meet. So there is a reason for Harry to think he's a super creep."
Markle's 'super creepy' experience with Trump
Trump also reportedly was "super creepy" to the women who worked on the show Deal or No Deal, according to McAndrew.
Markle reportedly rejected an invite to go out with Trump when she was a briefcase girl, as McAndrew noted: "Apparently when she was working on Deal or No Deal as the briefcase girl, so we're talking a long time ago now, Donald Trump came on to publicize The Apprentice. And one of her fellow briefcase girls said that he was super creepy and started inviting all the briefcase girls out and that Meghan thought he was a creep and decided not to go."
McAndrew admitted, "Now, it could well be a totally made-up story and I'm not saying that I know it's true. But it adds a bit of color."
Trump called Meghan Markle 'nasty'
As if that wasn't enough to turn off Prince Harry and Markle, the president called the duchess "nasty" in a recent interview with The Sun newspaper. The interviewer asked if he was aware of the comments Markle made about him during the 2016 election, calling him "misogynistic" and "divisive."
The interviewer asked: "Meghan who is now Duchess of Sussex… she can't make it because she has got maternity leave. Are you sorry not to see her because she wasn't so nice about you during the campaign. I don't know if you saw that."
He responded, "I didn't know that. No. I didn't know that. No, I hope she's OK."
When the interviewer added that Markle "said she would move to Canada if you got elected," Trump responded, "A lot of people are moving here. So, what can I say? No, I didn't know that she was nasty."
Trump denies calling Meghan Markle 'nasty'
Interestingly enough, as Trump's quote about Markle being "nasty" made the rounds, the Trump 2020 campaign Twitter account attempted to clarify his remarks. The "Official Trump War Room" Twitter account went on the attack, tweeting: "Fake News CNN is at it again, falsely claiming President Trump called Meghan Markle 'nasty.' Here is what he actually said. Listen for yourself!"
The captioned video of Trump's interview with The Sun didn't really help make their case, however, as he's still heard calling her "nasty" in the audio.
Trump took to Twitter to defend himself, noting, ​"I never called Meghan Markle 'nasty.' Made up by the Fake News Media, and they got caught cold! Will @CNN, @nytimes and others apologize? Doubt it!"