Why Prince Harry Should Be More Like Prince William With the Public: Harry's Hypocrisy Is 'Embarrassing'
Prince Harry has been under fire lately for preaching about environmental issues but traveling on private jets with his family. Despite the criticism, he continues to campaign for the causes that are close to his heart. Some of his critics think that if he took a page from the way his brother, Prince William, does things, he could improve his image.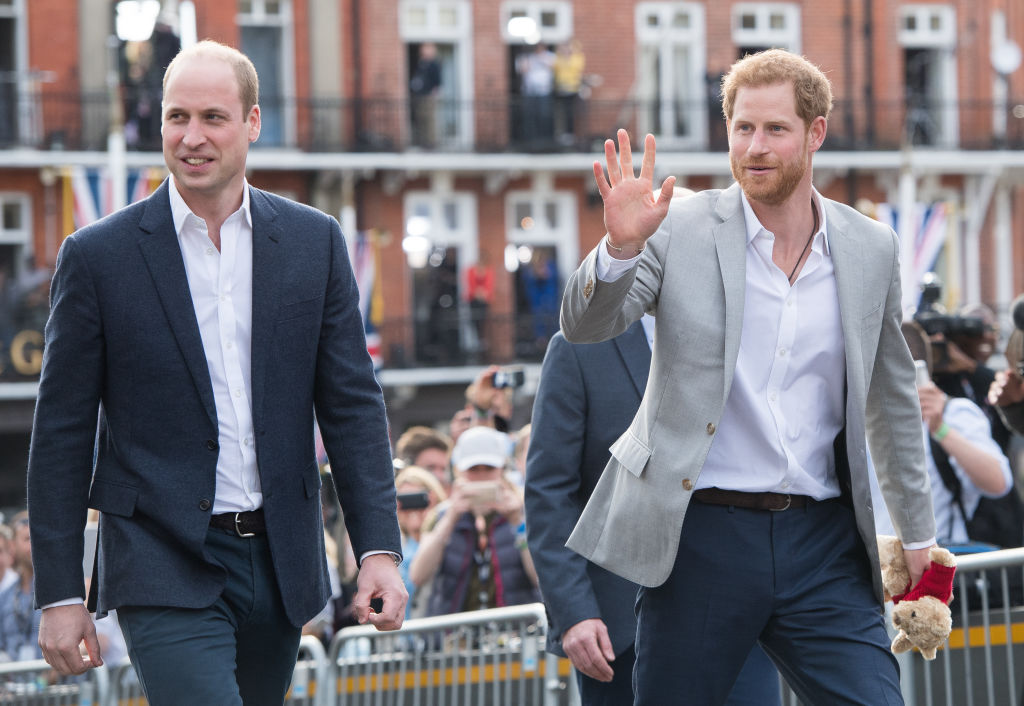 The media 'have become hostile' towards Prince Harry
Prince Harry has always been a favorite royal but he may have slipped a few notches as of late. Royal expert Ingrid Seward asked, "Why does he insist in throwing that love back in our faces?," noting that the media "have become hostile because of his own attitude."
She added: "Looking at the endless criticism, he probably cursed the people he now sees as his enemy — the British media."
Why has Prince Harry been on the receiving end of such negative attention? Seward has some theories, noting in The Sun: "After restricting pictures of Archie since his birth in May, it is now rumored that the royal couple will not even allow photos of him arriving in South Africa later this month."
Seward claims that the public wants to embrace Meghan Markle, "but everything he [Harry] does now seems engineered to push us away."
Prince Harry wants to protect his family
Prince Harry recently explained the rationale behind his family taking four private planes over 11 days, sharing that it comes down to the safety of his wife and child.
Seward noted the "hypocrisy" of Prince Harry "zooming around the world in private jets, pausing only to deliver a barefoot lecture at Google's eco camp in Sicily, where Harry piously moralized about climate-harming behavior."
She believes it was "embarrassing" how he defended taking private jets, remarking, "To claim he used them to protect his family was simply ludicrous. A bit of humility in Holland would have gone some way to making him the brave, popular prince he once was."
Seward continued: "All this comes on top of a fallout with William and Kate and excessive spending of public money on their Frogmore House."
Should Prince Harry follow Prince William's example?
Prince William, by comparison, hasn't faced nearly the amount of criticism that Harry has, leading many to believe that William has a better handle on how to behave.
Seward believes that Harry could definitely learn a thing or two from his big brother, noting: "Harry has always rushed in without considering the consequences, unlike his brother William, who is now regarded as someone with statesmanlike qualities."
She added: "If Harry and Meghan slowed down and took things more gently, instead of this frantic grappling for approval and attention, they might win public support."
Additionally, Seward believes that Prince Harry could follow his mother Princess Diana's example as "one of the most media savvy women in the world." She explained how Diana was charismatic with the media, sharing, "It always worked. We were all charmed by Diana and her disarming way of putting her point across."
Seward compared Diana's charm with Harry's recent misstep by noting: "Contrast that to how Harry fell into a trap this week when he tried to explain his use of private jets."
Her final advice for Harry to turn things around is to "above all, be humble. Don't take the moral high ground. Harry was never going to bow to convention, but he keeps putting his neck in the noose."