Why Prince Philip Told Prince Harry Not To Marry Meghan Markle
People often wonder about Meghan Markle's relationship with the family she married into. From what we've heard in the past, courtesy of Sarah Ferguson, one of the hardest royals to win over is Prince Philip.
We know Philip has a very close bond with Prince Harry so many have questioned what the Duke of Edinburgh thinks of his grandson's wife. Well, it's being claimed that he told Harry not to marry her. Here's more on that, plus the outrageous thing Philip reportedly told Prince Charles to do when he was unhappy with his first wife, Princess Diana.
Philip told Harry he could date but not marry Markle?
A report in The Sunday Times claimed that in 2017 Philip advised Harry against marrying Markle because of her occupation.
"One steps out with actresses, one doesn't marry them," Harry's outspoken grandfather reportedly said.
Of course, Harry didn't listen to that warning and proposed to Markle in November of the year before tying the knot on May 19, 2018.
There's no telling if the report is true or not but some feel that it doesn't seem too far-fetched considering that the duke has interjected his frank opinions about his family's marriages in the past.
Prince Philip told Charles to cheat on Diana?
Philip reportedly offered some blunt advice to Harry's father about his relationship with Princess Diana as well.
According to Diana, the duke is the one who told Prince Charles that it was okay for him to have an affair with Camilla Parker Bowles.
"My father-in-law said to my husband 'if your marriage doesn't work out, you can always go back to her after five years.'" Diana claimed in her recordings. "Which is exactly –I mean, for real I knew that it had happened after five [years] — I knew something was happening before that but the fifth year I had confirmation."
The late princess alleged that after Philip's advice Charles acted as if it was perfectly fine for him to cheat on her because of his royal status and told her, "I refuse to be the only Prince of Wales who never had a mistress." 
Did Philip have a change of heart about Markle?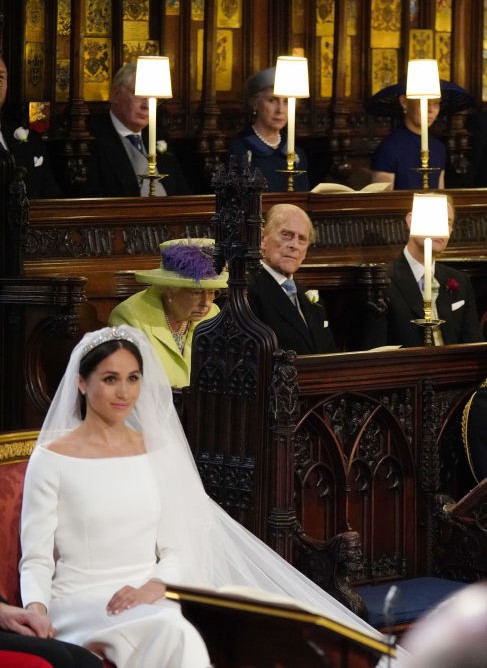 If the reports are true and Philip really didn't want to his grandson to marry Markle because of her background, he apparently changed his mind once he got to know her, or once she got to know him.
A source revealed that at one point the former Suits star really impressed the royal family patriarch after she showed an interest in learning about his side of the family and his heritage.
"Meghan asked a lot of questions, about Philip's side of the family and his connection to Greece," the insider told The Express.
The source added that Prince Philip warmed up to her after that, "The Duke of Edinburgh really got on with her. The reason he liked her was because she was very bold."
Read more: Why Prince Charles told Prince William to Break Up With Kate Middleton