Why Prince William Says He and Kate Middleton Are 'Naughty' and 'Dirty'
Every time we see the Duke and Duchess of Cambridge out and about, they always look so perfect and proper that we tend to think they're like that all the time. Therefore, seeing the words "naughty" and "dirty" in the same sentence as Kate Middleton's name is a bit shocking but according to Prince William, he and his wife are exactly that.
The two met in college and dating privately for some time until they were photographed together and their relationship became public knowledge. They married in 2011 before having three children and apparently had something very naughty in common when they began seeing one another.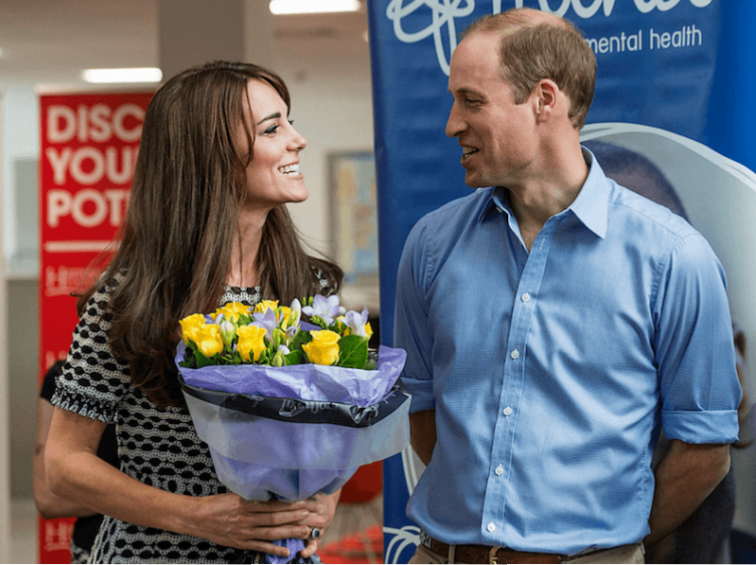 Here's why the prince said that he and the duchess are "really naughty" and "really dirty." Plus, what he admitted to doing at home that annoys his wife.
They bonded over being 'naughty' and 'dirty'
In unearthed footage from ITV News of their 2010 engagement interview, the couple spoke about meeting at St. Andrews University and the prince revealed what naughty thing they bonded over.
"She's got a really naughty sense of humor which really helps me because I've got a really dirty sense of humor so it was good fun, we had a really good laugh, and then things happened," Willam said.
His admission appeared to embarrass his then-fiancé as she awkwardly smiled. Middleton then shared the details of what happened during their initial meeting.
"I actually went bright red when I met you and scuttled off feeling very shy about meeting you," she told her future hubby before adding, "William wasn't there for quite a bit of the time initially, he wasn't there from Fresher's Week, so it did take a bit of time for us to get to know each other, but we did become very close friends from quite early on."
There have also been reports that the future king of England was quite nervous as well and even spilled a drink on himself the first time they met. In the book, William and Kate, royal biographer Christopher Anderson wrote that the first time these two came face to face Middleton didn't know what to do so she curtsied to him. Her reaction was so surprising to the prince that it caused him to spill a drink all over himself.
Something 'naughty' William does at home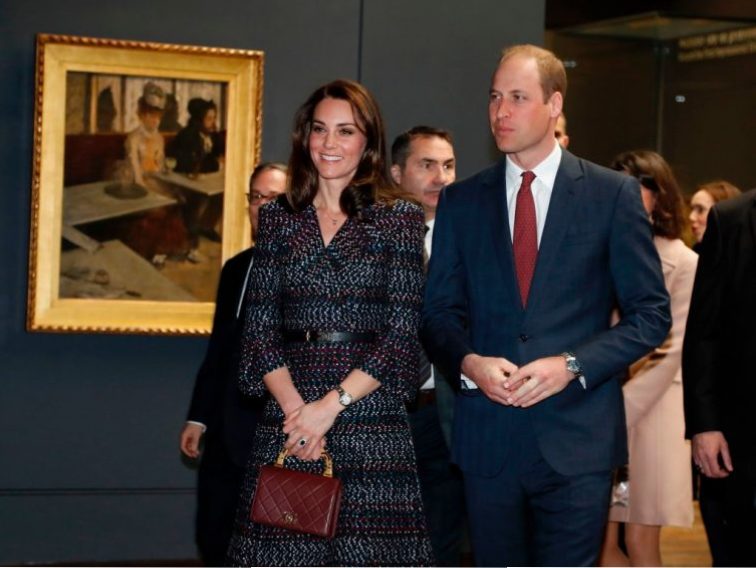 Fast-forward to December 2018 and the prince again revealed some naughty behavior. This time it was about something he does in the evenings when they're at home that annoys his wife.
The Mirror noted that during their visit to an RAF base in Cyprus the pair toured a new recreation facility. William surveyed the decor and told a group of soldiers, "Keep the pizza off the sofas."
The duchess cheekily shot back with a response to how she feels about her husband having food on the couch saying, "You're a nightmare with that."
It's refreshing to know that sometimes the Duke and Duchess of Cambridge can be just like the rest of us.
Read more: What Nicknames Do Kate Middleton and Prince William Have for Each Other?
Check out The Cheat Sheet on Facebook!