Why Princess Diana Would Be Proud of Prince Harry and Meghan Markle's Africa Trip
Princess Diana was loved by millions of people all over the world. While plenty of people looked at her as a fashion icon, she was mostly known for being the one royal who showed her humanity. She took the time to really get to know people, and not just other members of the aristocracy either. She seemed to truly care about everyone, no matter what.
That is why she is still one of the most celebrated members of the royal family over two decades after she passed away.
She was not only loved by her many fans, but she was also very cherished by her two sons, Prince William and Prince Harry. They have taken part in a wide range of charities and activities as a way to honor their mother's memory. That is why so many people are happy to hear about Prince Harry and Meghan Markle's upcoming trip to Africa.
Is Prince Harry's future trip to Africa another way for the young prince to honor his late mother's legacy? What will Prince Harry and Meghan Markle do in Africa while they are there and would Princess Diana be proud of them for taking this trip? Here is what we know.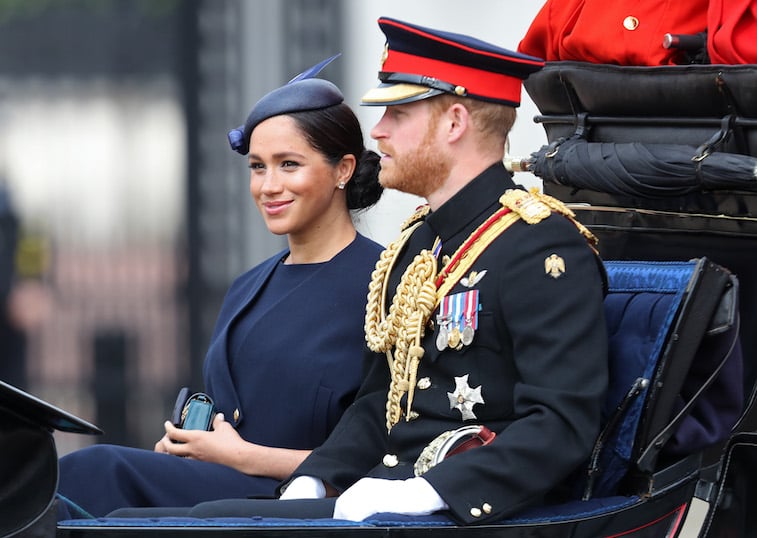 Princess Diana's exceptional work in Africa
Princess Diana was revered for her many humanitarian contributions, many of which took place in Africa. In 1997, Diana had bravely walked through dangerous landmines in Angola in order to bring awareness to the horrible tragedies that people in South Africa were having to face each day due to the large number of landmines that the country had.
While she was there, Diana had told the press that she had read about a large number of people who were having to get their limbs amputated because of the dangerous landmines, but said that reading the statistics "hadn't prepared me for the reality."
Because of her selfless and courageous work with the landmines, she has been credited for the creation of the Ottawa Mine Ban Treaty which was created shortly after her death and bans the use and production of landmines in over 122 different countries.
Other humanitarian work that she did in Africa included breaking stigmas on some of the world's most controversial illnesses at the time. Her infamous crusade on HIV and AIDS allowed people to see that the patients who were suffering from this virus were not to be feared and looked down upon, but rather encouraged and lifted up until we could hopefully find a cure.
She also visited hospitals in Africa that treated patients with leprosy in order to help them and show the world that this curable disease was unable to be transmitted through touch.
Prince Harry's special connection to Africa
Out of both of Princess Diana's sons, Prince Harry has been the most active at continuing his mother's charitable work in Africa. One of the organizations that he co-founded in Africa is called Sentebale. The organization helps underprivileged children in Lesotho, Malawi, and Botswana who have lost their parents or suffered from AIDS.
He had also helped to finish his mother's mission that she had started back in 1997. In 2010, Harry hopped on a plane and – just like his mother – strapped on a vest and walked through the minefields of Angola to bring awareness to the dangers of landmines.
Earlier this month, when Harry had learned that the demining efforts in Angola had slowed down dramatically due to a loss of funding, he had attended a meeting and was happy to learn that Angola would be spending $60,000 in order to finish the demining efforts that had begun over 20 years ago. In an interview, Prince Harry had talked about the importance of not leaving "a job half done."
Why Princess Diana would be proud of Prince Harry and Meghan Markle's Africa Trip
It has been reported that Meghan and Harry will be visiting several countries in Africa in October of this year. There are reportedly going to be visiting Harry's charitable organization Sentebale as well as taking a trip to Angola to check on the progress of the demining operations.
This will not be Meghan and Harry's first joint trip to Africa together. They have traveled there before even took spent their honeymoon in East Africa. There have been speculations that the couple plan on taking their son to Africa and relocating there permanently for the time being.
While the permanent move has not been confirmed, the short trip later this year has, and Princess Diana probably would have been so proud of the fact that Harry and his wife are making sure that her humanitarian efforts will be continued.