Why Queen Elizabeth II Said Royal Protocol is 'All Rubbish'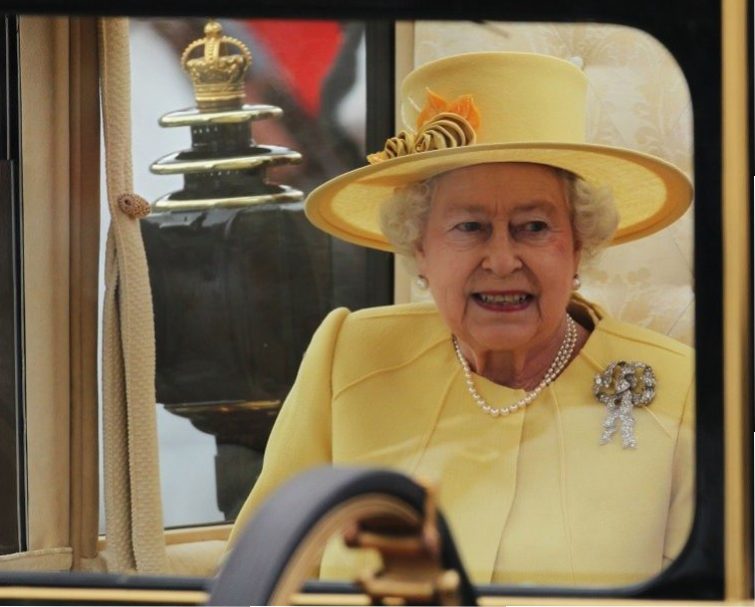 Are you one of those people who thinks royal protocol is all nonsense? Well so does Queen Elizabeth II. Yes, Her Majesty actually feels the same way about the rules and regulations surrounding royal life.
So much is made about what the proper protocol is for almost every aspect of the royal family's lives and those who come in contact with them, but now the queen herself has admitted that it's "all rubbish."
Even the royals don't follow protocol
Because no one is perfect the royal guidelines and restrictions in place are bound to be broken from time to time.
Meghan Markle and her father-in-law, Prince Charles, went against the rules when they signed autographs during a walkabout. Royal women, including Markle and Princess Eugenie, broke a fashion rule when they wore crossbody bags. Prince William and Kate Middleton forgot protocol when they were caught kissing at the Santa Barbara Polo & Racquet Club. The list goes on and on but someone who is not a royal made headlines in 2009 for touching the queen, which has long been thought of as a big no-no.
You may recall that Michelle Obama caused quite a stir when she first met Her Majesty and hugged her. "I touched her. After all those protocol lessons, I was human," she said of the incident.
The queen though reportedly wasn't bothered by what the FLOTUS at the time did and now we know why.
What Queen Elizabeth II told Michelle Obama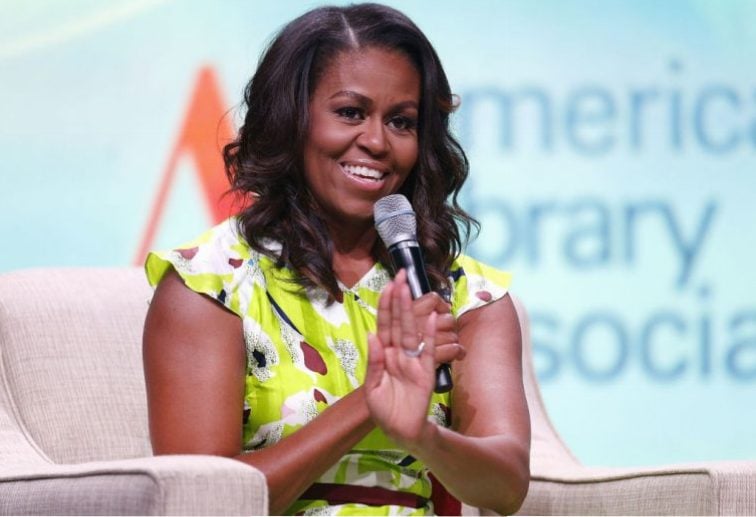 This revelation came to light recently when Obama spoke at London's Southbank Centre. The former first lady discussed her memoir Becoming with author Chinamanda Ngozi Adichie and admitted that she was extremely nervous to meet England's reigning monarch.
Obama then talked about her last visit to Windsor Castle in 2016 when the queen and Prince Philip picked them up in their car.
"Of course your head is spinning because first of all I'm trying not to fall, which is a major thing that I think about in public," she explained." If you're thinking about my thoughts when I come out on stage it's 'Don't fall.' One of my primary goals for the eight years was to never become a meme.
"I had all this protocol buzzing in my head and I was like 'Don't trip down the stairs and don't touch anybody, whatever you do…' and so the Queen says 'Just get in, sit wherever. She's telling you one thing, and you're remembering protocol, and she says 'Oh it's all rubbish, just get in.'"
No specific rules?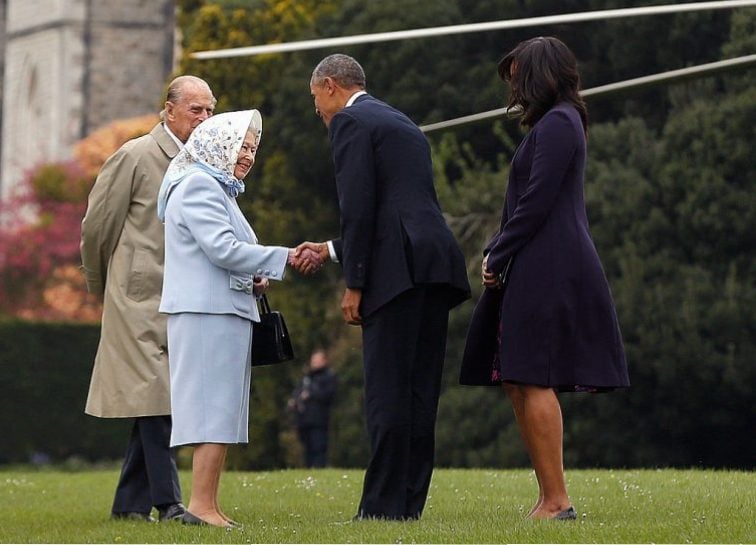 So does this mean there are no rules when meeting and greeting members of the royal family?
Well, HM and the other royals certainly seem much more relaxed about meeting members of the public these days than in years past. In fact, Royal U.K. website states that there are no rules one is required to do when they meet the monarch or her relatives.
"There are no obligatory codes of behavior when meeting The Queen or a member of the Royal Family, but many people wish to observe the traditional forms," the site reads.
Read more: How Much Do the Royal Family's Employees Get Paid?
Check out The Cheat Sheet on Facebook!