Why Queen Elizabeth Is Happy About Meghan Markle's Baby Shower
Meghan Markle's New York City baby shower gained plenty of attention last week, with many royals fans wondering how Queen Elizabeth felt about the expensive gathering at The Mark hotel.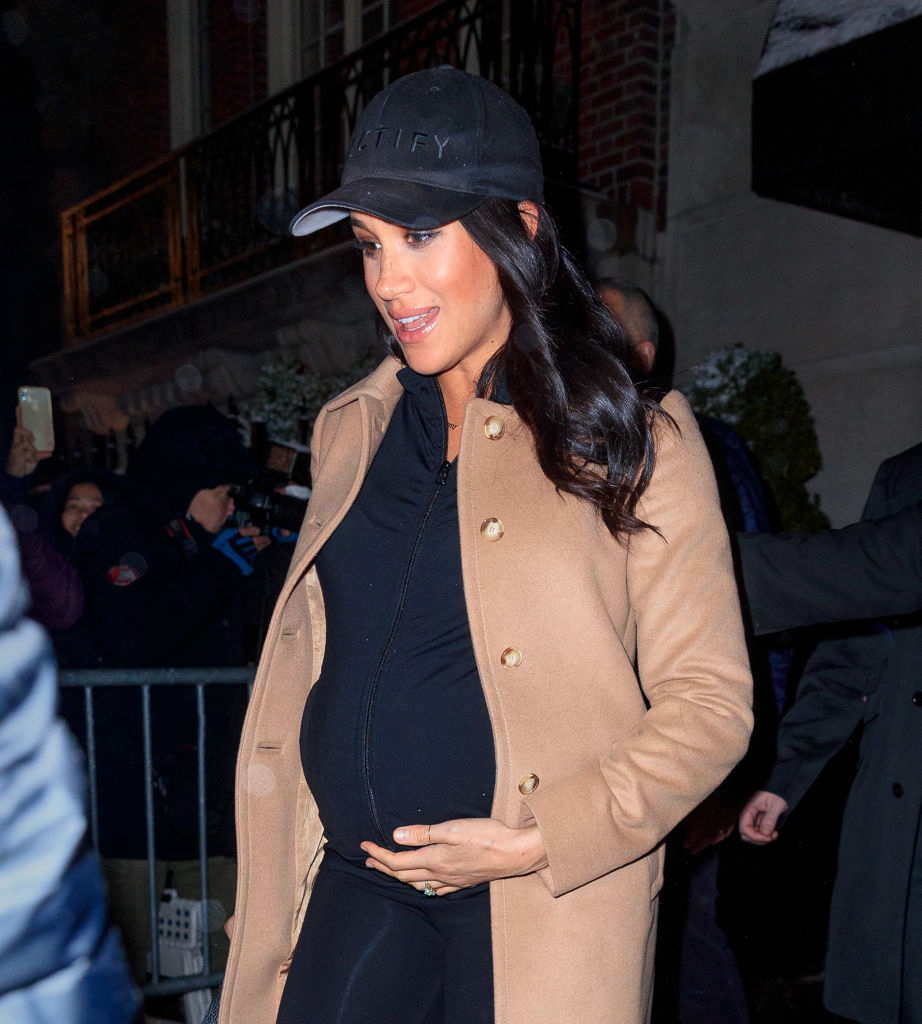 Meghan Markle's small baby shower cost a pretty penny
The Duchess of Sussex's baby shower was held at the beautiful The Mark hotel in NYC, and was attended by some famous faces, including Serena Williams, Gayle King, and Abigail Spencer. While few specific details from the event were known, there were peeks of the flowers being delivered to the hotel, guests seen arriving with gifts, and a look at the cute cookies that were served.
The baby shower, believed to have been planned by Markle's friend Jessica Mulroney, was estimated to cost $200,000, which is a far cry from your typical small gathering of this type, which usually involves some appetizers, cake, and decorations.
Markle and her guests also gave back
While the party appeared to be a spendy affair, it was revealed that Markle had a unique baby shower activity that was fun for guests and gave back to the community as well.
CBS This Morning co-host Gayle King, who was in attendance at the party, revealed this interesting aspect: "She's a very private person. I think she should decide what she wants to say about this," adding, "I hope she won't mind me sharing this because I've never seen anything like this at a baby shower. They had flower arranging. They brought in somebody to explain how to arrange flowers. We all each made an individual vase."
The flower arrangements were then donated to an organization called Repeat Roses, who gives flowers to hospitals and other care centers.
King continued: "I thought that was a very sweet thing. I mean, it just speaks to who [Meghan] is. She's very kind. She's very generous, and a really, really sweet person."
Was the Queen upset that Markle's baby shower cost so much?
According to some reports, this type of lavish party would be frowned upon by the Queen, mostly because baby showers aren't really done in England. Markle didn't break any royal rules, however, with Ingrid Seward, author of the biography My Husband & I, about the Queen and Prince Philip, telling PEOPLE that baby showers are just more of an American tradition.
She explained: "The Brits don't have them in restaurants or hotels. Someone hosts them in a private house. New Yorkers do everything in restaurants and hotels. It's a different culture."
As for the Queen's feelings about Markle's baby shower, Seward believes that the Queen wouldn't find any issue with it. She remarked: "If anyone in the royal family criticizes, they are envious that they didn't have that too. If she even knows about it, the Queen will think, 'I'm delighted the girl's enjoying herself.' There may be a bit of in-house sniping from courtiers but not from her."
Seward also noted that Markle's baby shower certainly was a worthy celebration, sharing: "I thought she looked so happy. She has worked so hard, and there she was having a bit of fun. She looked so at home and so happy."