Why Queen Elizabeth Will Never Give Up the Throne to Prince Charles
Queen Elizabeth II might be getting up there in years, but she has zero plans to retire just because she's broken the 90-year mark.
The beloved queen has been caring for her country for decades and absolutely adores her job. While she certainly has capable heirs in line who could take on the role, she's already let the world know that she'll be clinging to the throne until her last breath.
Now that's an impeccable work ethic!
How long has Queen Elizabeth sat on the throne?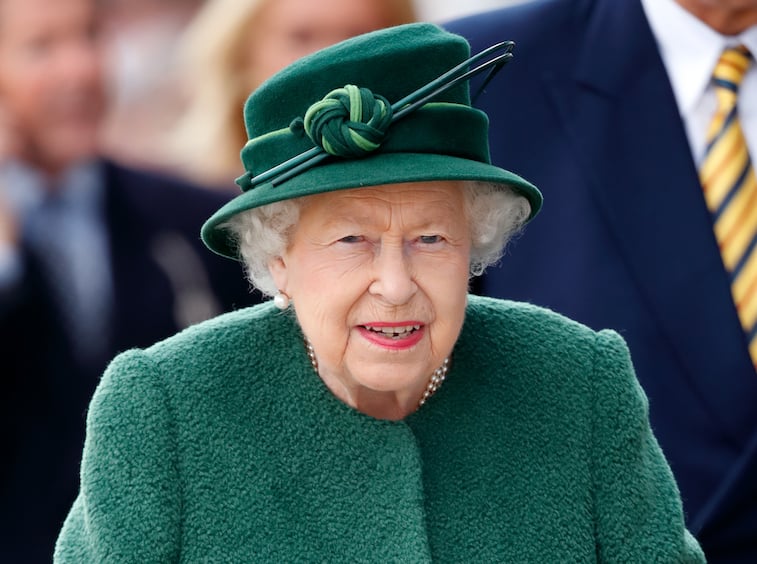 Queen Elizabeth II is the longest-reigning British monarch to sit on the throne. Her father, King George VI, took on the affluent title in 1936. This set up a young Elizabeth to be the first in line to the throne. Between her future position and predisposition to caring for her country, she began making strides towards a better UK when she was just a teenager.
It wasn't until 1952, at the age of 26, that she would officially turn from a princess into a queen. Since becoming queen, she has won the love of people not just in the UK, but all around the world. She's been a wonderful Patron for many causes and has raised millions of dollars to build a better place, one penny at a time.
With the people by her side and a healthy daily regimen to keep her in tip-top shape, she has managed to retain her spot as Her Majesty for 67 years. In three years' time, she'll be celebrating her Platinum Jubilee at 96-years-old.
What happens to the throne after Queen Elizabeth dies?
When the beloved Monarch passes, millions of fans worldwide and her loving family will grieve her passing. While the family takes the time they need, the government will get started on Operation London Bridge. What's that, you ask? OLB is a protocol that has been specially designed for the queen's final moments.
Once prominent officials have been updated via a secret code phrase, specific media channels will be directed to adjust their programming to play documentaries and cut down on comedic scenes. When preparations are complete, a public funeral will be held to allow all to mourn together. Royalists are sure that the queen's funeral will be one of the largest given her long reign and undeniable popularity.
Finally, her son Prince Charles will officially ascend to his rightful spot on the throne…but it may take a while for his coronation as the mourning period needs to elapse first. Thankfully, he has the patience of a saint so he should be able to hold off on taking the seat until all have bid the queen adieu.
Why won't Queen Elizabeth give up the throne to Prince Charles?
Poor Prince Charles is already 70 years old. The queen's firstborn always knew he was in line for the throne, but what he probably didn't know is that he wouldn't get the chance to sit in the big comfy chair until he was well into his later years. While some may find it cruel that his mother has kept the role to herself all these years, she has a pretty important reason.
The queen doesn't just look at her "job" as being sworn into office; she looks as her reign as an "incarnation." When she took her oath at Westminster Abbey, she said she would reign for, "all the days of my life."
Others may have taken her words lightly, but it's clear that the simple line has become a decree for Her Majesty. She has no intention of going against her word because that's just the type of amazing woman Queen Elizabeth II is!
As the author of The Diana Chronicles said to CBS, "She will not step down because she does not believe this is about an office, she thinks it's about an incarnation. She's not running for office. The Queen will die in her bed as the Queen."
While she plans to go out fighting, there is a fancy act titled the Regency Act that could give Prince Charles the title of Prince Regent. The act would pass the responsibilities and roles down to him while his mother remains the monarch. However, the use of this act is pure speculation.
So while Prince Charles will need to wait till his amazing mother passes on to completely take on the title, he'll at least be granted some of that power when she turns 95. Looks like all his patience will pay off one way or another!