Why 'Queer Eye' Star, Tan France Secretly Bleached His Skin at 10
Tan France seems so confident on Queer Eye as he helps others with their style. However, he has revealed that he hasn't always been like that in his memoir. Find out why France secretly bleached his skin at 10 years old and how he feels about his skin today.
Tan France grew up in a small English town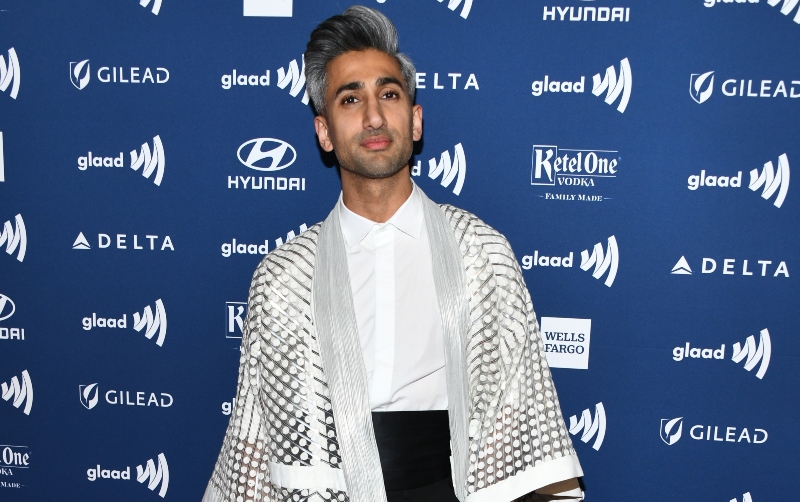 The reality star wrote about what it was like growing up and not fitting in. He explained what his hometown was like in his memoir, "Naturally Tan."
"I grew up in a small English county called South Yorkshire, which is in the north of the country. It was mostly white; there were maybe ten other South Asians in my school and one black student. My parents were both born and raised in Pakistan until they moved to the UK with their respective families in their teens."
It turns out that he grew up feeling a lot of pressure to look a certain way. That led to him doing something and keeping it a secret.
He wrote that he wanted to be white at one point
The fashion designer talked about his mindset when he was younger. He writes about feeling pressure to be lighter as a son of Pakistani immigrants in England.
"The importance of being pale is very bizarre. The people around me certainly didn't intend to pass on this belief, but I was aware of it and affected by it just the same," he wrote, according to Page Six. "When I was five, I remember thinking, 'God, I'd give anything to be white. I just want to be white, I want to be white, I want to be white.' I had been so conditioned to think that if you were white, you were automatically more attractive."
His younger self wasn't only worried about being seen as more attractive. He wrote that he was being bullied growing up and would run from school to home when he was alone out of fear of getting beaten up.
He admitted to stealing his cousin's bleaching cream and used it
France stole his cousin's bleaching cream and used it. He kept it a secret for a reason.
"I haven't had the balls to tell her I took it, because, since then, I've been ashamed of the fact that I succumbed to the pressure," the Fab Five member wrote. "I kept the dirty little secret to myself. I'd only use it at night, before bed, when no one else was going to catch me. Let me tell you, that sh*t hurt."
He has a different perspective on his skin today. "If you ask me what my favourite thing about my appearance is, I'll say my skin," wrote France. "I think my skin colour is beautiful. As a ten-year-old, I could never have imagined that you could find my skin colour beautiful, and I'm willing to bet most nonwhite people have thought the same thing."
"Naturally Tan: A Memoir" is available to buy starting June 4, 2019.