Why Quentin Tarantino Says He'll Keep His Unborn Child Away from 'Frozen'
Quentin Tarantino's ninth — and possibly penultimate — release, Once Upon a Time in Hollywood, proved to be a huge box office hit in summer 2019. In fact, the film is likely to make many critics' best-of lists at the end of the year as well. Of course, Tarantino himself is known for his broad, surprising taste in movies.
Few filmmakers have such an obvious, contagious passion for cinema as Tarantino. He has already revealed that Alexandre Aja's underrated horror-thriller Crawl is among his favorite films of the year. And now, Tarantino has turned his outspoken thoughts on movies to Disney's Frozen.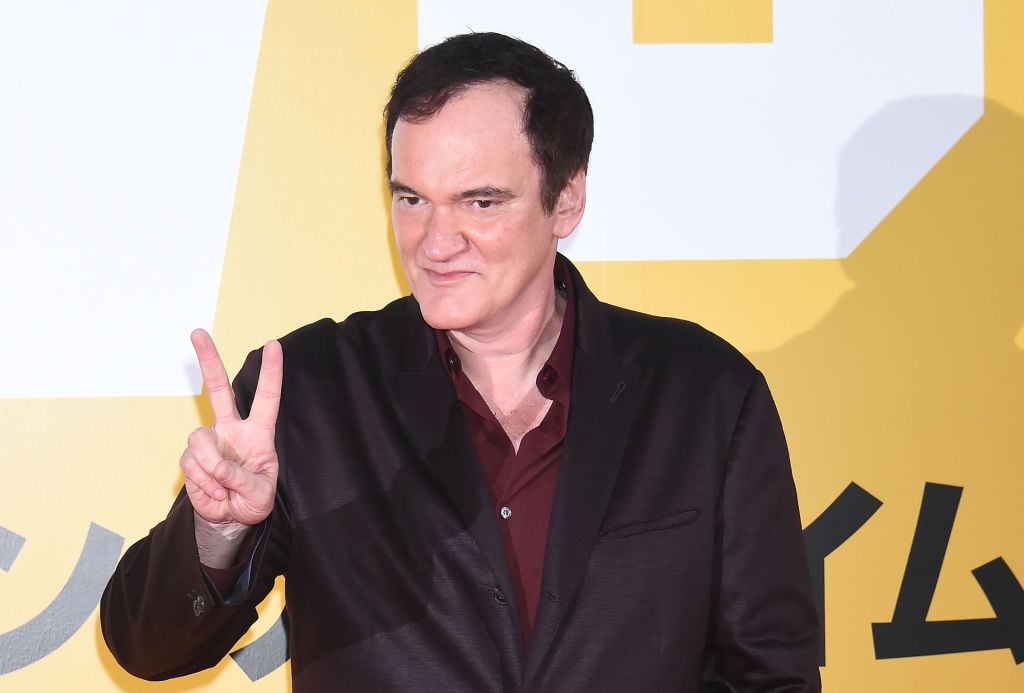 The 'Frozen' backlash does exist
From its November 2013 release on, Frozen sparked a cultural phenomenon Disney likely didn't even see coming. Of course, the studio is famous for its animated fairy tales. Yet, the film's two princess characters, its music, and mountains of merchandise have brought as much frustration to parents as they have joy to children.
Admittedly, Frozen has a lot going for it. It espouses a welcome message about self-acceptance and love in all its forms. "Let It Go" presents an empowering anthem beautifully performed by Tony winner Idina Menzel. And the animation is often gorgeous to behold.
However, for the last six years, Frozen has been everywhere. Its inescapability has even led some parents to actively avoid the Disney franchise, an effort that is even more difficult with Frozen 2 now in theaters. So perhaps it this perspective that inspired Tarantino's recent comments on Frozen.
Quentin Tarantino's surprising take
In August 2019, Tarantino and his wife, Daniella, announced they are expecting their first child. With Tarantino set to become a first-time father, the topic of children's entertainment came up recently. Deadline jokingly asked the director if he's ready for all the Frozen in his future, and Tarantino threw some light shade at the beloved Disney movie.
"I'm a Tangled guy," he said. "So I'm going to really try to steer her away from Frozen on to Tangled … But it's the same group of people. So they should be okay with it."
True, both 2010's Tangled and Frozen are animated princess-led fairy tale musicals produced by Disney. But Tarantino's preference still feels like a contrarian one. After all, Frozen's $1.3 billion box office take speaks for itself, right?
'Tangled' might be better than 'Frozen'
As it turns out, some Disney fans do share Tarantino's opinion. Frozen may be easily the bigger financial hit since Tangled earned "only" $591 million worldwide. However, the two films share nearly identical scores on Rotten Tomatoes.
Frozen's cultural impact aside, Tangled arguably provides richer characters, infectious music by Disney legend Alan Menken (The Little Mermaid, Aladdin), and a creative spin on the story of Rapunzel. In fact, Tangled effectively kickstarted the entire second Disney Renaissance, paving the way for Frozen itself.
Of course, where one stands in the "Frozen versus Tangled" debate is a matter of personal preference. If nothing else, perhaps Tarantino's very public stance will cause some viewers to fire up their Disney+ account and revisit Tangled. Whether fans "see the light" or choose to "let it go," both Disney films played integral roles in the studio's current hot streak.