Why R. Kelly Is Wanted In Minnesota
The legal battles for fallen R&B star R. Kelly don't seem to be going away anytime soon. With over a dozen sexual abuse charges looming over his head across multiple states, the embattled singer can't seem to catch a break. He was recently served a bench warrant after being a no show in a Minnesota courtroom for a scheduled hearing.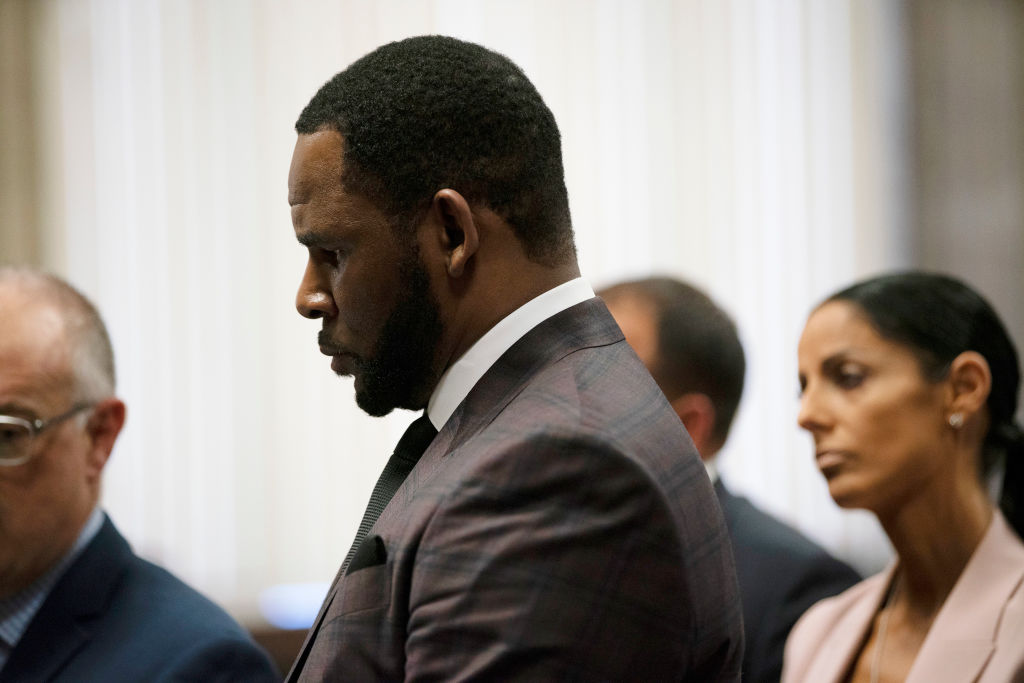 Serious federal charges against Kelly were declared earlier this year following the fallout from the Lifetime docuseries "Surviving R. Kelly." The six-part series featured accounts from over 50 alleged victims of the singer and personal eyewitness accounts from his close circle of friends and employees.
The singer has maintained his innocence but prosecutors say they have evidence to prove he's guilty. He has been denied bail despite multiple pleas to be released and has been sitting in an Illinois prison while he awaits trial.
Charges filed against R. Kelly in various states
In August, charges were filed in Minnesota against Kelly alleging once paid a teenage girl $200 to perform sexual acts with him in his hotel room after the girl approached him and requested an autograph. The alleged victim was said to be 16 or 17 at the time of the incident.
The Minnesota charges came just three days after Cook County State's Attorney, Kim Foxx, held a news conference begging any potential victims of Kelly to come forward so that justice could be served.
While charges were filed, Kelly was in custody in New York, where he pled not guilty to five federal criminal charges for similar acts. The New York case was filed separately from Kelly's 13-count indictment in Illinois federal court for various charges including child porn, enticement of a minor and obstruction of justice.
R. Kelly claims he is innocent
In an explosive sitdown interview with CBS Morning News' Gayle King, Kelly spoke for the first time on the allegations against him and vehemently denied all claims. An emotional Kelly could barely contain himself while explaining to King that he felt he was being set up and extorted from the victim's families for their personal financial gain.
"What kind of father, what kind of mother, will sell their daughter to a man?" Kelly asked. "How come it was OK for me to see them until they wasn't getting no money from me?"
Kelly insisted that he had not done anything inappropriate with any girls who were legally underage. Two of the singer's live-in girlfriends corroborated his claims in a follow-up interview.
Bench warrant issued for R. Kelly in Minnesota
TMZ was one of the first media outlets to report that Kelly missed his Minnesota court date. His hearing was set to discuss the two charges against him for engaging in prostitution with someone under 18, and hiring/offering/agreeing to hire someone for sexual contact.
The problem is that Kelly is being held in Chicago for federal sex crimes. His lawyer, Steven Greenberg, told TMZ that it was impossible for his client to travel to Minnesota because of his current imprisoned status.
Although the Minnesota D.A.'s Office told TMZ that prosecutors are aware the federal authorities in Illinois are unwilling to give them access to Kelly until his federal case is resolved, a judge still issued a bench warrant for his arrest.