Why Rapper Megan Thee Stallion Is Threatening to Sue Her Makeup Artist
Megan Thee Stallion's "hot girl summer" may be cooling down but that hasn't stopped the rapper from staying at the top of her game. She continues to perform and recently signed a deal with Jay-Z's management company, Roc Nation.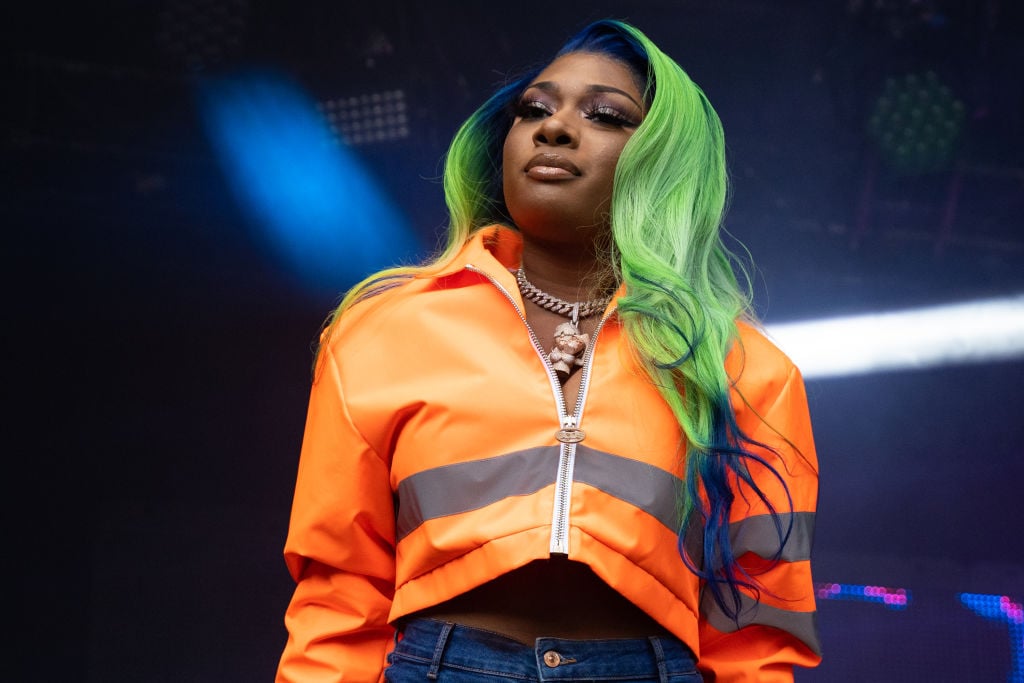 While her star rises higher, she's also experienced some personal troubles. Stallion has been open about the devastating loss of her mother and she's recently made headlines for a breakup with rapper, Moneybagg Yo. She's also dealing with issues in her inner circle and a recent social media back and forth between her and her makeup artist may end in a legal battle.
Megan Thee Stallion's makeup artist accuses rapper of lying
Stallion's makeup artist, Akil McCoy, has been with the rapper from the start as part of her glam team. It is believed that the two have been close friends outside of their professional affiliation before Stallion's fame.
Their relationship may now be in jeopardy due to a social media war of words in which McCoy accused Stallion of exaggerating the role she plays in creating her image. It started with Stallion posting a clip from an interview she did with Vogue to her Instagram account. In the interview, the Houston beauty is asked how she learned to do makeup. Stallion responded that when she was younger, her grandmother brought her eyeshadow and it sparked her interest in makeup. The rapper is seen putting finishing touches on her face as she reflects on the moment from her childhood.
McCoy apparently did not appreciate the clip and felt that Stallion took credit for doing her makeup herself.
"You filled in your eyebrows and put on your lighter MAC powder when I was done," McCoy commented. "This is not a makeup war I always do your makeup and never get credited. That is hurtful."
Stallion did not take his comment lightly. She responded, "First of all if you was really "hurt" you could have txt me this. Second your right it ain't a war bc we all know I do my makeup and you touch it up or I'll let you start it and I'll finish it."
Megan Thee Stallion threatening to sue makeup artist for breach of contract
Stallion's Instagram beef with McCoy may have put the makeup artist in serious trouble. TMZ reported on November 5 that Stallion is so pissed with McCoy that she's considering taking legal action.
The media outlet confirmed that Stallion instructed her lawyer, Dina LaPolt, to send McCoy a cease and desist letter. According to the legal document, McCoy is in violation of a nondisclosure agreement (NDA) that he signed upon being hired by Stallion. By talking about his work with the rapper without her permission, he's breaching the written agreement.
Stallion's team is demanding that McCoy delete the Instagram comment that caused the argument and to immediately stop talking about his professional relationship with Stallion. The letter also states that even if McCoy is speaking positively in public about her, he is still in violation.
McCoy has yet to respond to the cease and desist letter from Stallion but hopefully, their relationship, both personally and professionally, can be salvaged.