Why Rebel Wilson Often Uses a Russian Accent in Real Life
A comedic genius celebrated for her highly developed improvisational skills, effortless comedic timing, and contagious on-screen energy, Rebel Wilson is set to star in The Hustle alongside Anne Hathaway.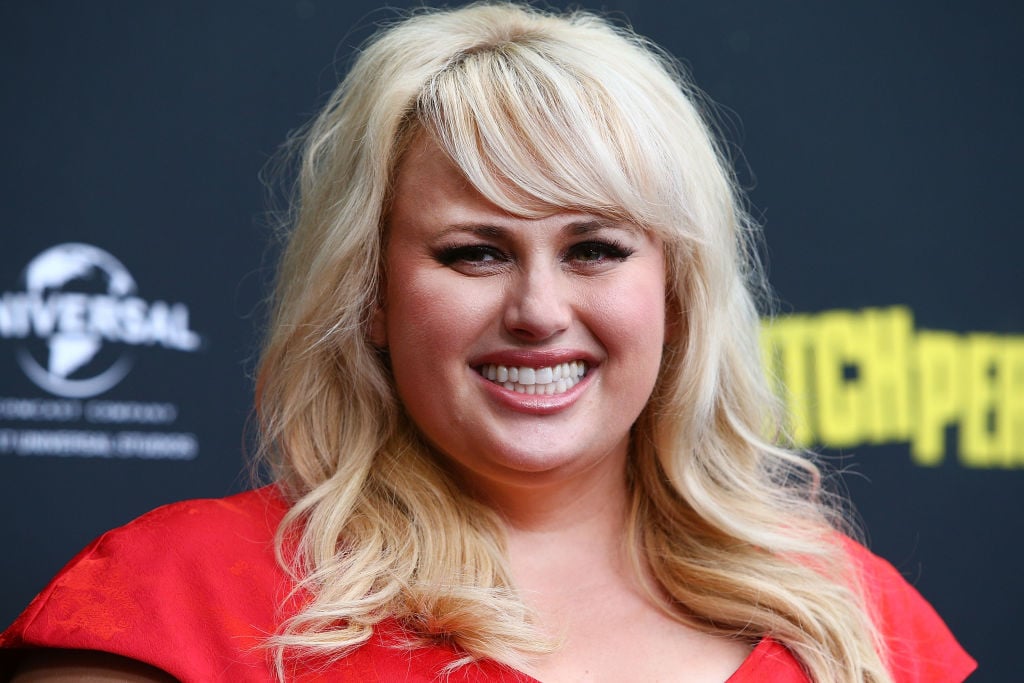 A producer on the film, Rebel Wilson was the innovator behind the narrative. Coming up with a female-led take on Dirty Rotten Scoundrels, Wilson felt The Hustle should be titled Dirty Rotten Skanks, as she told Graham Norton. However, this title was the opposite of P.C. and quickly hit the chopping block. Now, let's remember to keep one thing in mind moving forward: when Rebel Wilson tells a story, assume half of it is true, as she's known to stretch the truth for comedic purposes.
Jokes aside, Rebel Wilson sat on Graham Norton's couch, next to Anne Hathaway, Daniel Radcliffe, and Killing Eve's Jodie Comer, to discuss the upcoming movie, as well as any other passing thoughts she found relevant and humorous, as Rebel Wilson does (which we love her for). During the episode of The Graham Norton Show, Rebel Wilson explained to the audience, and Jodie Comer, why she often calls upon the Russian accent Comer uses in Killing Eve.

Rebel Wilson speaks in a Russian accent when she's "not in the mood" for people

Rebel Wilson explained that she has created a Russian persona to throw people off, and send them away when she's just "not in the mood." According to Wilson, she has named her Russian alter-ego Ivanka (a response that elicited quite the laugh from her couch mates).
Rebel Wilson goes on to explain how the whole shtick works, stating that fans will come up to her and introduce themselves, saying something akin to "Hi Rebel Wilson," to which she replies "no," and proceeds to tilt her head slightly downward in a standoffish manner.

While Rebel Wilson is known to weave stories on the spot and send audiences erupting into laughter, this story sounds rather believable, and Rebel Wilson never said she was kidding upon finishing her explanation. She also seemed quite sincere throughout the whole telling, but, she is an actress…
If assuming half of what Wilson says is true, and the rest is aimed at getting a laugh, let's assume she's done this once or twice before. Yet, she probably executed the whole act in a very playful manner. Wilson doesn't seem like the actress to angrily push away loving fans; she probably cues them in on the truth after the fact.

Rebel Wilson's 'The Hustle' and other upcoming projects

The Hustle is set to hit silver screens May 10, so book your calendars. With Anne Hathaway and Rebel Wilson teaming up for a comedy, this film is destined for greatness. And, with Rebel Wilson backing the production herself, the actress clearly has faith in the movie she's putting out to the public.
Rebel Wilson is also involved in two films that are currently in post-production. Wilson will appear as Jennyanydots in the cinematic reimaging of Broadway's Cats and in Jojo Rabbit as Fraulein Rahm. Wilson will also star in the television series Les Norton, which is currently in pre-production.

If you're a Rebel Wilson fan, be sure to catch all of her upcoming projects, but definitely go out of your way to see Cats. One of the most highly anticipated movies, coming to theaters in December, Rebel Wilson will play a major role in the musical.