Why Regina King Believes 2020 is a 'Powder Keg Moment'
Regina King is an award-winning actor; she also recently directed her first movie, One Night in Miami. However, in 2020, King is focused on societal change; here's why she thinks this rollercoaster of a year is a "powder keg moment."
What movies is Regina King known for?
RELATED: 'Watchmen' Star Regina King 'Can't Wait' for HBO's 'Lovecraft Country' (And Neither Can Fans)
Glamour recently published an in-depth interview with the award-winning actor known for work in Watchmen and If Beale Street Could Talk. What is King's background, and how did she get where she is today? As Glamour reported:
Born and raised in Los Angeles, King launched her career as a teenager with the role of Brenda Jenkins on 227, which aired from 1985 to 1990, and she developed an ability for shining in supporting roles, in each instance making a meal of limited screen time to craft characters just as memorable as her leading men.
The first of those memorable roles was "Marcee Tidwell in Jerry Maguire," acting alongside Cuba Gooding Jr. Next, King played "Carla Dean … Will Smith's sexy ACLU-attorney wife," in the 1998 movie Enemy of the State. In the Best Picture Oscar-nominated film Ray, King depicted Margie Hendricks, "the sultry yet resolute lead singer of the Raelettes, Ray Charles's backup singers."
Over the past few years, King has continued to rack up an impressive resume of performances. In 2015, she won an Emmy for American Crime; in 2019, an Oscar for If Beale Street Could Talk; and finally, in 2020, another Emmy for HBO's standout series Watchmen. She also recently enjoyed the release of her directorial debut, One Night in Miami.
The Emmy-awarded 'Watchmen' star says she is 'filled with gratitude'
How is King feeling about everything in 2020 — a year of personal successes but wild current events?
"I am happy," King revealed to Glamour. "I am, overall. I am happy." Still, the actor clarified her thoughts:
I am filled with gratitude, but I do realize that I would like in my lifetime to see what the other side of this looks like — the other side of what a changed system looks like, true systematic change. Great ideals, great ideals, but when and where are we going to see it?
In a year of protests around police brutality, King has hope that things will actually transform for the better. But not without a little smoke.
"It feels like we are in this powder keg moment, but it feels like … that phoenix rising from the ashes," King explained. "I've got to believe that a phoenix is going to rise as all of this sh*t burns down."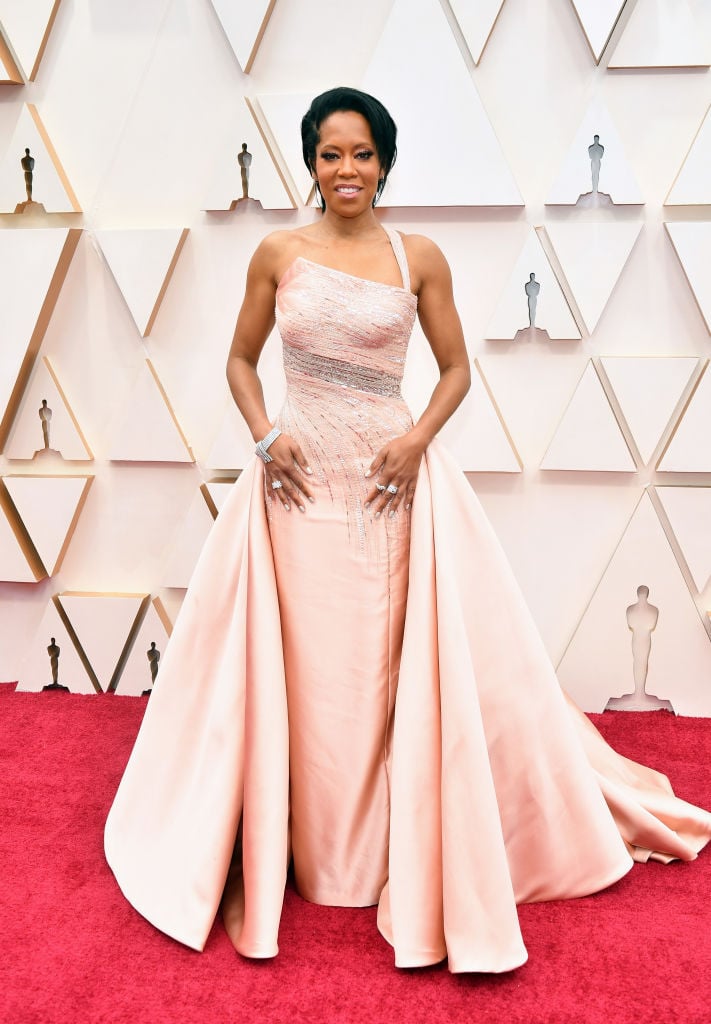 RELATED: Regina King on Her Time In Hollywood: 'I Have More Power Than I Thought I Had'
However, the Black Lives Matter movement isn't the only thing on her mind.
"… I'm including everything from the climate changing to the pandemic," King shared. "It's just so much. It's so much and it's all happening at once."