Why 'RHOA' Star Kandi Burruss Believes Her Husband Feels The Need To Earn More Money
Kandi Burruss and Todd Tucker are one of the most solid couples on Real Housewives of Atlanta, as well as out of the entire Housewives franchise. They've been married for five years and recently welcomed their second child together. Viewers have watched the two create successful businesses and admire how they've used the show to promote their endeavors to expand their empire. Tucker's latest business venture has caused a little friction between them, with Burruss believing his driving force behind opening a new business is to earn more money.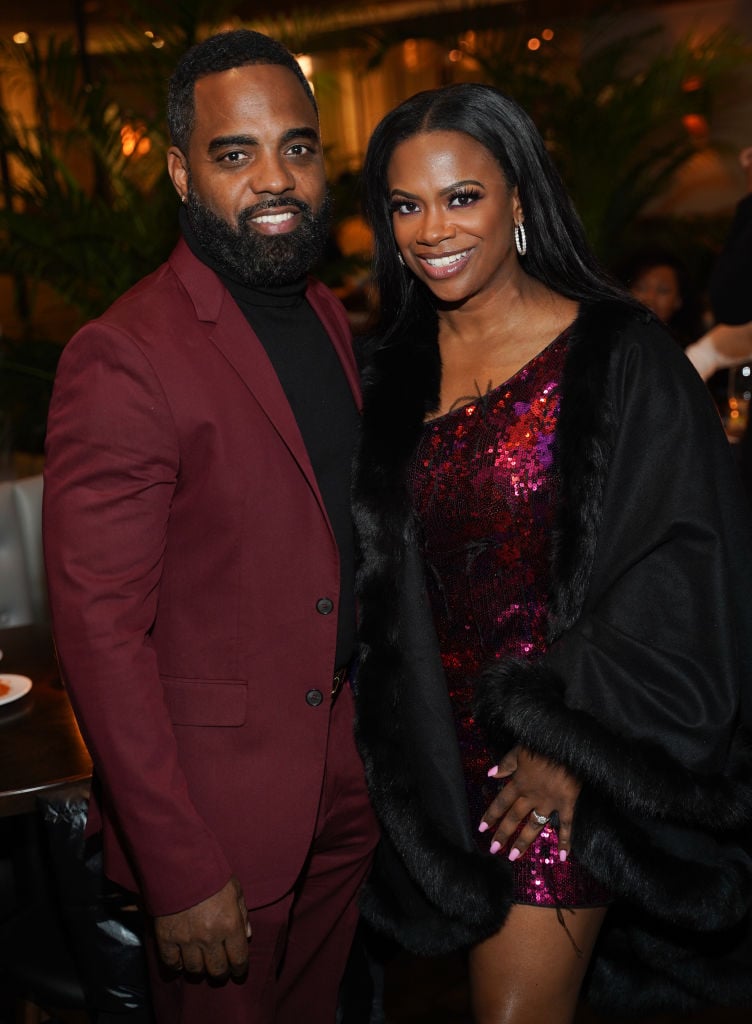 Who is Kandi Burruss' husband, Todd Tucker?
Tucker and Burruss met on the set of RHOA. He worked as a supervising line producer on the show. They were introduced by Burruss' former RHOA co-star, Phaedra Parks. During a cast trip to Africa in season 4, they had their first date. By season 5, they were dating and Tucker became a regular part of the show.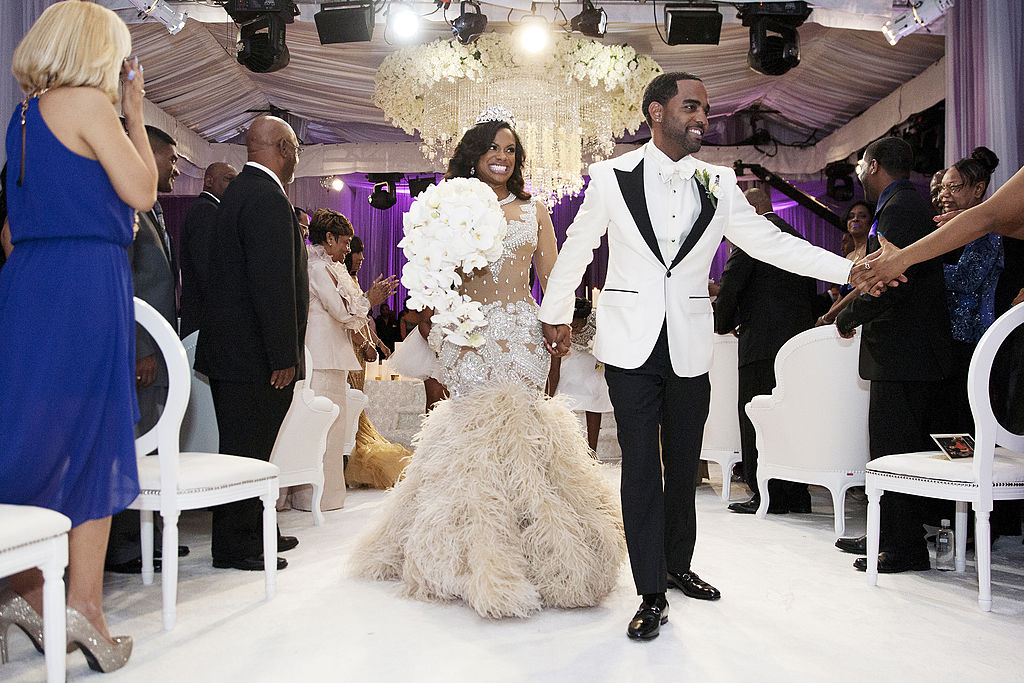 Burruss and Tucker recently opened up about the early stages of their relationship. With a clause in both of their contracts that forbade them from fraternizing, they had to keep their relationship a secret for several months. Tucker quit his job in order to be with Burruss, which wasn't an easy decision for him to make.
They married in April 2014 in a Coming to America themed wedding that was filmed for the show. They've since had two children together – a son Ace, and their newborn daughter, Blaze. Ace was conceived through IVF and they hired a surrogate to carry Blaze. Both Burruss and Tucker had one child from previous relationships, bringing their blended family to a total of six.
Prior to the show, Tucker worked as a producer on several other shows, including MTV's My Super Sweet 16 and Oprah Winfrey's Season 25: Oprah Behind the Scenes.
Why Kandi Burruss feels Todd Tucker wants to earn more money?
With a push from his wife, Tucker started his own production company, Todd Tucker Productions. He created a successful reality series, Hollywood Divas, along with a play that he helped Burruss produce titled A Mother's Love.
Since being married, Tucker and Burruss started the Atlanta restaurant, Old Lady Gang, which currently has three locations. On the latest episode of RHOA, Tucker and Burruss bickered over their growing businesses as they viewed the empty space for a new Mexican restaurant Tucker is opening. Burruss feels that Tucker is opening too many establishments at once and revealed in her confessional that she believes her husband is eager to do so as a way to earn more money to be financially equal with his wife.
"Todd has felt the pressure of him needing to make more money ever since we got together," she said. "People have always questioned him being with me and whether he was with me for money so he's always been in this position of him trying to prove to the world that he doesn't need my money."
One of the most critical people of Tucker at the start of his relationship with Burruss was her mom, Mama Joyce. Viewers watched as Joyce fought to prevent Burruss from marrying Tucker and the lengths she went to split them up. She believed Tucker was after Burruss' fortune and was convinced that if they divorced one day that he'd try and take her earnings. Things between Joyce and Tucker have gotten better since he and Burruss married.
While Burruss supports her husband's endeavors and he's been successful at each business he's started, she advised him to pace himself and not overexert himself with the amount of businesses he's opening at one time.