Why Robert De Niro Shrugged Off Claims 'The Irishman' Is Historically Inaccurate
Whenever you hear a new movie is "based on a true story," you know what's coming next. Film fans can always expect to see analyses comparing the historical account to how it got presented on-screen.
And from BlacKkKlansman to Can You Ever Forgive Me?, we're among those who consider it a fascinating way to approach a film. So when Martin Scorsese brought Charles Brandt's I Heard You Paint Houses to the screen as The Irishman, you knew you'd get more of the same.
However, you might not have been prepared for the hostile response to the work of Scorsese and Robert De Niro, who starred and produced in the Netflix-backed picture. In the Daily Beast, Vince Wade seethed about the movie's "shaky story," which could lead to "badly misinforming Americans."
In the article, Wade reports that author Dan Moldea (Hoffa Wars) "warned" De Niro not to make the movie. "You're being conned," Moldea told De Niro, citing law enforcement records that don't corroborate the story told in the film. But De Niro sent Moldea on his way following a testy exchange.
De Niro felt content with 'The Irishman' telling Sheeran's side of the story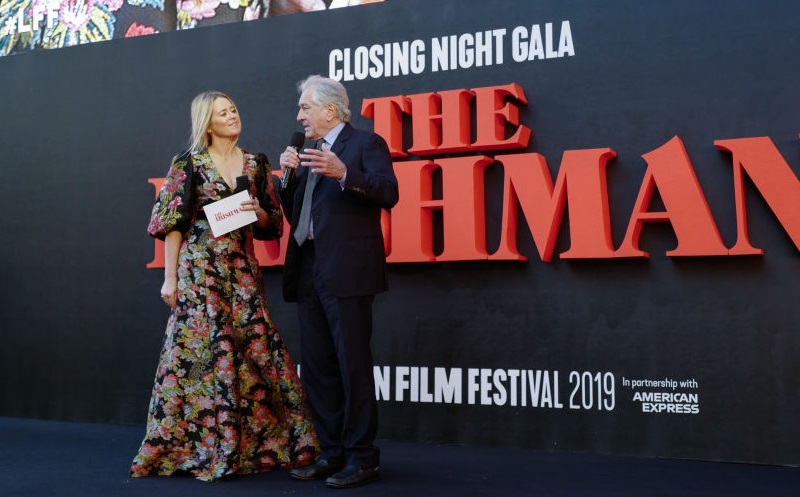 The Irishman follows the story of Frank Sheeran, a contract killer and close associate of Jimmy Hoffa in the 1960s and '70s. After years of denying he'd played a role in Hoffa's disappearance, Sheeran told Brandt he killed the union leader. (Sheeran knew he would die soon after from cancer.)
That early-2000s confession, including Sheeran's account of how he pulled off the job, became the big story in I Heard You Paint Houses. Upon learning that De Niro was about to make The Irishman based on this account, Moldea approached the screen legend at an authors' dinner in 2014.
"I told him in no uncertain terms, 'Bob, you're being conned,'" Wade quotes Moldea saying in his Daily Beast article. Though he said De Niro "couldn't have been nicer" at first, Moldea said the conversation become "hostile" once he got "aggressive" with De Niro.
In an interview published November 13 in IndieWire, De Niro gave his version of the exchange with Moldea. "I wasn't getting conned," De Niro said. "Dan of course is an authority on Hoffa … As Marty says, we're not saying we're telling the actual story, we're telling our story."
No one has proven 'The Irishman' didn't kill Hoffa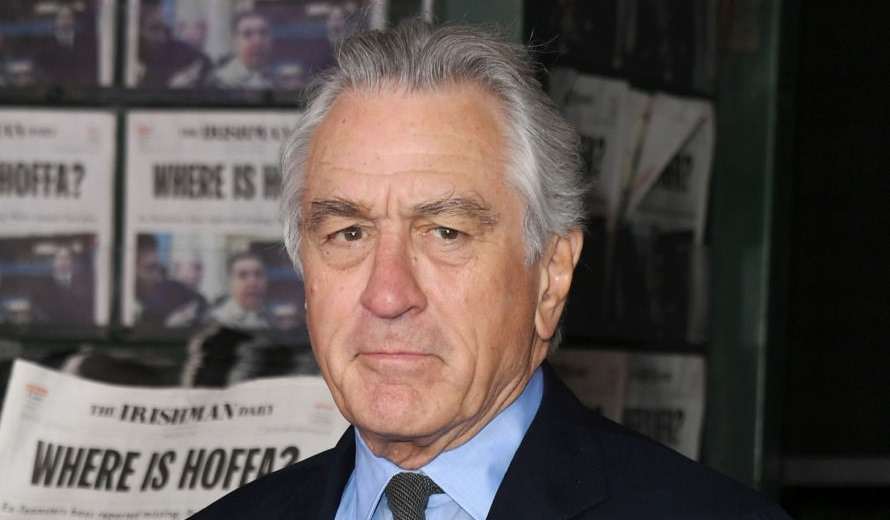 In his Daily Beast article, Wade (who broke the story of Hoffa's disappearance in '75) points out several inaccuracies in I Heard You Paint Houses. For starters, Sheeran did not appear in police lineups conducted at the time. (The lineups yielded no new investigative threads.)
What's more, the FBI Hoffa case agent said he had "no indication" Sheeran killed him at the house. And Brandt's book contained other inaccuracies. He quoted Sheeran saying the hitman who worked with him had black hair. (It was "sandy-brown.")
Sheeran also said a small Michigan airport had closed. (It's still in operation.) Then there is the big kicker: "Hoffa's blood was not found in the house Sheeran talked about." But that's exactly where the "Sheeran was completely lying" argument starts to fall apart.
Of two blood samples found in the murder house, the FBI couldn't get any results from one. So, yes, Hoffa's blood "wasn't found there," but it could very well have been his blood. As for the rest, we have to ask: Wouldn't an experienced hitman know how to deceive law enforcement?
As for Sheeran not remembering a guy's hair color 25 years later — or whether an airport halfway across the country is still open — these seem like insignificant details. If someone can prove Sheeran didn't kill Hoffa, they should do so and embarrass De Niro (among others).
Until then, they have their own theories and conclusions. As Moldea himself told Wade, "Most people … just want to see a great movie and they're going to get it." No one's gonna dispute that.
Also see: Why Joe Pesci Quit Acting Until Martin Scorsese's 'The Irishman'