Why Robert Downey Jr. Will Be More Successful Than Co-Stars Following 'Avengers: Endgame'
Robert Downey Jr. (RDJ) has been the "face of Marvel" since first donning the Iron Man suit back in 2008. Responsible for kickstarting the MCU's biggest franchise, Robert Downey Jr.'s pedestal deserves to be a bit higher than those of his co-stars.

Chris Evans, Mark Ruffalo, Chris Hemsworth, Scarlett Johansson, and all the others who portray the heroes you have come to know and love would have never seen the silver screen in their iconic suits had it not been for Downey. RDJ even helped convince Chris Evans to join the MCU, calling the actor to share a little wisdom and explain why it was a shrewd career move.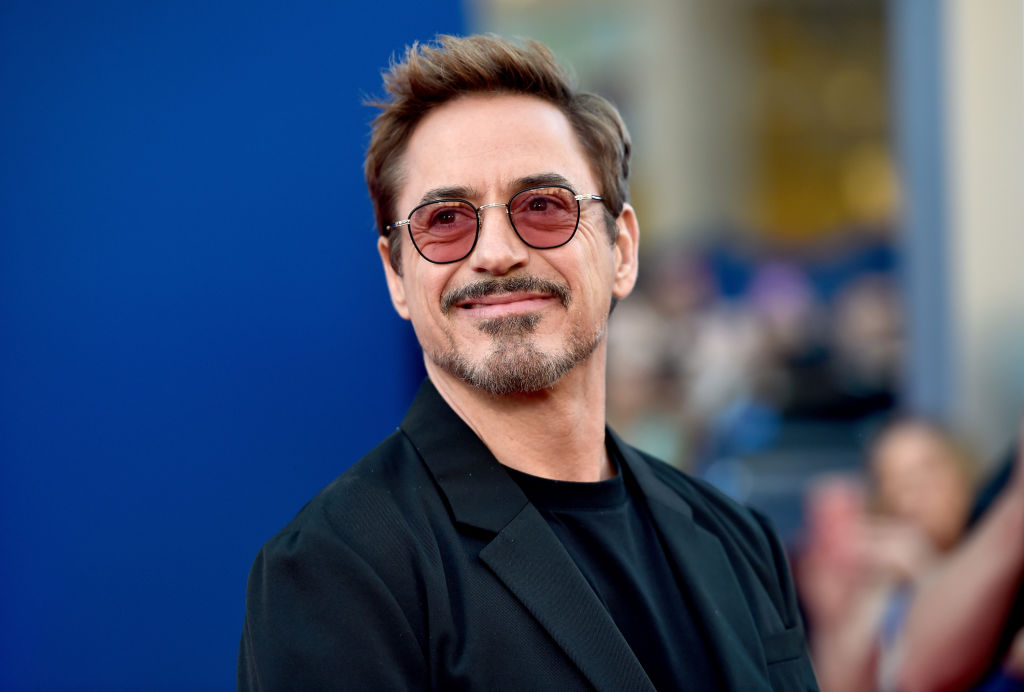 Iron Man is often credited as the movie that saved Robert Downey Jr.'s career, as he had previously lost his reputation in Hollywood due to stints in rehab and brief stays in prison. However, the star overcame his drug addiction and past struggles, and once again rose to international acclaim as the wise-cracking billionaire Tony Stark.
While the MCU may be responsible for help bringing RDJ back into the light, it will be less responsible for his continued success. There are several reasons why RDJ will likely be the most successful of his Avengers: Endgame co-stars outside of the MCU following the saga's conclusion.
Robert Downey Jr. had the most successful career pre-MCU

Before Starring as Tony Stark, Robert Downey Jr. – arguably – had the most successful acting career, when compared to the other original six Avengers. Robert Downey Jr. was a major Hollywood influence throughout the 1980s and 1990s. He snagged his first Oscar nomination in 1993 for starring as Charlie Chaplin in Chaplin, a role that earned him the BAFTA that same year.
Robert Downey Jr. also won the Screen Actors Guild Award for Outstanding Performance by a Male Actor in a Comedy Series for his work on Ally McBeal in 2001. Furthermore, after starring in the first Iron Man, he went on to play a modernized Sherlock Holmes in 2010, which earned him a Golden Globe.
Robert Downey Jr. also received an Oscar nomination in 2010 for his work in Tropic Thunder. When it comes to proving himself in roles outside of the heroic Iron Man, RDJ did so way before the MCU even brought him on, and continued to do so during his stay with the franchise.

In terms of awards, Mark Ruffalo beats out RDJ when it comes to Oscar nominations, as the actor has been nominated three times. Jeremy Renner has also been nominated twice for the Oscar. However, neither Jeremy Renner nor Mark Ruffalo has ever won a Golden Globe. So, while nominations are great, RDJ has got them both beat in terms of major wins.

Robert Downey Jr. has a few iconic roles on the horizon

According to IMDb, Robert Downey Jr. is set to star in a reimagining of Dr. Dolittle alongside Tom Holland, Octavia Spencer, Emma Thompson, and more. He will play Dr. Dolittle himself.

Robert Downey Jr. is also set to take on the role of a lifetime as the infamous Dr. John Brinkley. While the film is not yet titled, he will portray the man notorious for pretending to be a doctor and proceeding to perform testicle transplants with goat testes as a cure for male impotence.
Faking the world into believing he was a real doctor, John Brinkley is one of the most well-known scam artists of all time. If RDJ brings his A-game to this biopic, he may just earn the Oscar, as the Academy tends to favor biopics (and movies of the sort). Let us not forget Gandhi, The King's Speech, and Bohemian Rhapsody.

Stepping away from the hero's journey, RDJ's future looks bright and varied. And, given his past successes, Hollywood producers and casting directors already know that he is capable of much more than Iron Man. However, the other actors, who were less famous beforehand, may face some struggles as they try to break away from the Marvel mold.