Why Rose Hanbury's Friends Are 'Worried' About Her Following Prince William Affair Rumors
Rumors of Prince William having an affair with Rose Hanbury heated up in April but managed to fade a bit, despite William's lack of comment on the matter. Though the gossip might have died down, Hanbury reportedly was rocked by the affair headlines.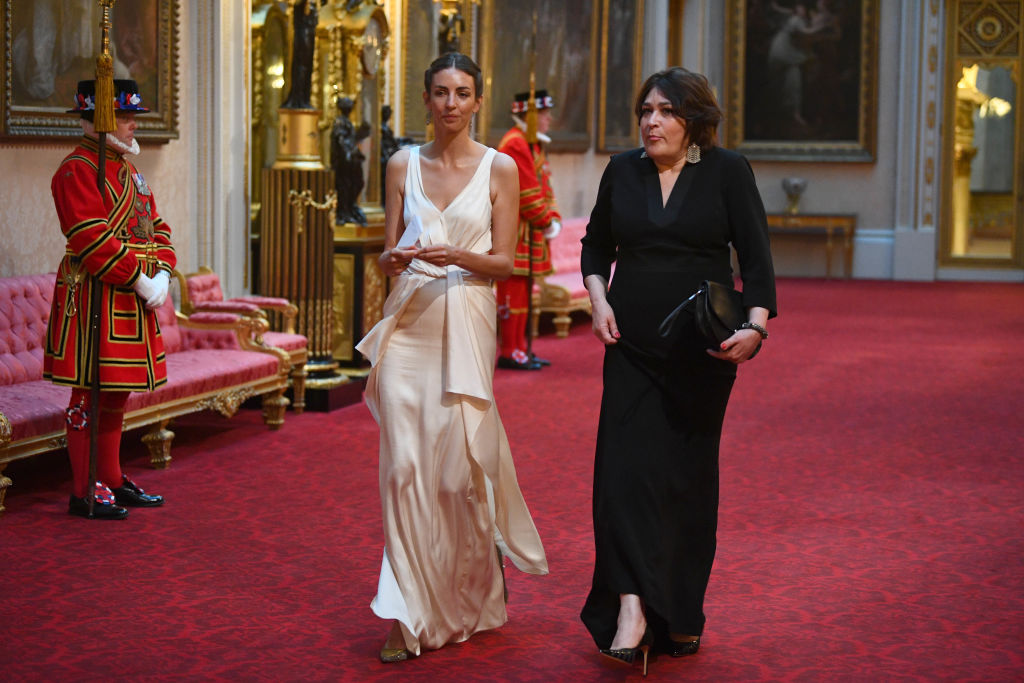 How the affair rumors started
Gossip about Prince William's alleged affair first surfaced in April, as it was reported that Kate Middleton and Hanbury had a falling out. The Sun reported that the two women's feud was "much worse than first thought," with the duchess telling Prince William that Hanbury needed to be "phased out" from their circle of friends.
A source explained to The Sun: "It is well known that Kate and Rose have had a terrible falling out. They used to be close but that is not the case any more. William wants to play peacemaker so the two couples can remain friends, given they live so close to each other and share many mutual friends."
The insider continued: "But Kate has been clear that she doesn't want to see them any more and wants William to phase them out, despite their social status."
Middleton reportedly found the gossip "hurtful," as a family friend told Us Weekly that the rumors "didn't go down well with Kate," adding that she "hates the thought that one day her children will be able to read about them online."
Hanbury was especially hard hit by the rumors
The rumors of an affair were especially difficult for Hanbury, as a report from The Sun noted that "her world has been rocked."
A source who is a regular at Hanbury's brother's private members' club further told The Sun: "He let it slip when he had been drinking that Rose is aware of what people are saying about her and William."
He continued: "And it seems Rose's marriage has less romance these days. He's much older than her and they have different interests. Rose is up there in Norfolk in a nice stately pile. She's a pretty girl and David is often a long way away in Paris or London."
Hanbury's friends are concerned
Hanbury's friends are reportedly concerned about how she's handling the affair rumors.
One of Hanbury's friends told The Sun that "these are very, very trying times for Rose and she has not found it easy knowing that she is the subject of gossip simply because she happened to form a good friendship with the Duke and Duchess of Cambridge."
Her friends "describe her as 'lonely' and increasingly isolated," according to The Mail on Sunday.
The sources added that "people are worried about [Rose]," and "the most loyal friends are sticking by her but others, they haven't." Getting pushed out of Middleton's inner circle has caused "great distress" with the report noting that she "suddenly found herself the talking point of everyone in the area. She is very aware about what is being said and she has tried to put a brave face on it."
Hanbury hasn't said anything about the rumors either, with The Mail on Sunday reporting: "Royal advisers have stepped in to help the Marquess [Rose] and Marchioness [her husband] with handling the media, advising them to say nothing."