Why Rosie O'Donnell Compared 'The View' to the Trump Administration
In spring 2014, The View badly needed to find its way again. After ABC executives hastily pushed out Joy Behar and Elisabeth Hasselbeck in 2013, the show's ratings started to drop. It got worse when Barbara Walters left and the Jenny McCarthy experiment unceremoniously ended a year later.
The only stable pillar left standing was Whoopi Goldberg. By 2014, Whoopi had moderated the show for seven seasons following the tumultuous one-year reign of Rosie O'Donnell. But things had gotten so out-of-whack at The View that producers believed another round of Rosie was the answer.
That experiment also failed, and the end came less than six months after Rosie's second coming began. While the tension between Rosie and Whoopi was on TV for all to see, Rosie actually left on her own terms. That definitely wasn't always the case at The View.
In fact, the firing of Elisabeth Hasselbeck and other co-hosts often got presented to viewers as a decision to mutually part ways. Though the truth was quite different, this was the way Barbara and producers sold it. The approach made Rosie compare the show to the Trump administration.
There was always a cover story about someone leaving 'The View.'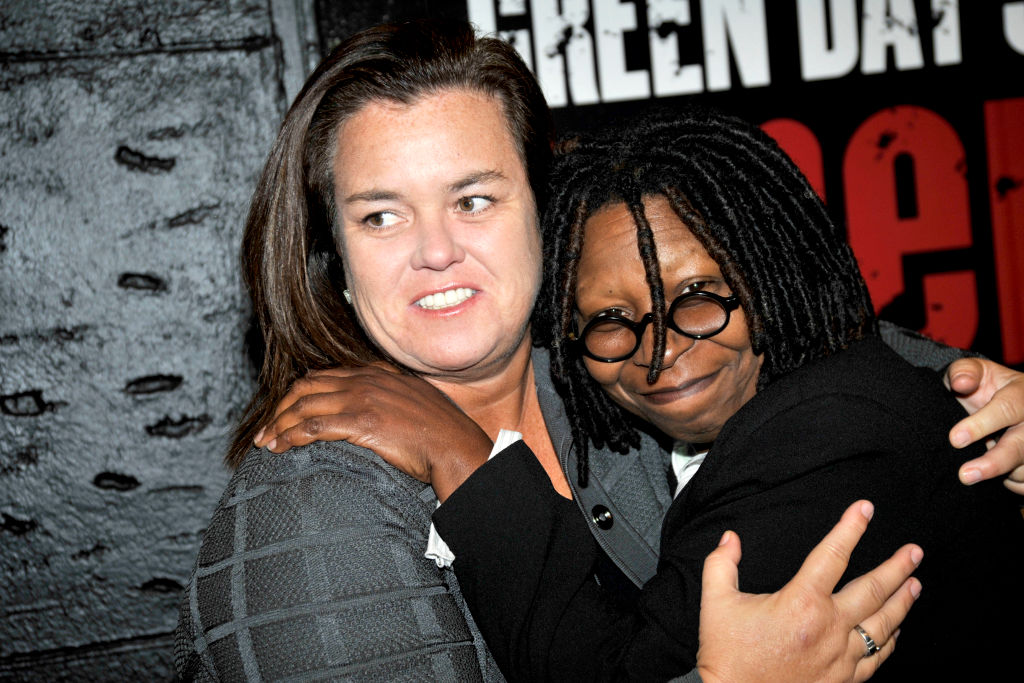 In Ramin Setoodeh's essential Ladies Who Punch, you see how much the story Barbara and ABC told about The View personnel changes differed from reality. It started early on with Debbie Matenopoulos, an original co-host who got her walking papers about a year and a half into its run.
Setodeh details the run-up to Debbie being fired and the rumors that circulated in the press. No matter how accurate they were, ABC reps always denied them. Then, when the day had already come, Barbara read a statement on the air saying Debbie "wants to pursue new opportunities."
When the time came for Hasselbeck and Joy to go more than a decade later, once again The View and Barbara framed it as a couple of pals saying goodbye for now. While interviewing Rosie for Ladies Who Punch, Setoodeh got a great quote he used as the book's epigraph.
"Every person who has left that show has been fired except for me!" she said. "And it's like the Trump administration. They will just continually lie and present a false front. They would go on TV and pretend to be friends when bad things were happening."
Barbara took her maneuvering to the next level with Hasselbeck.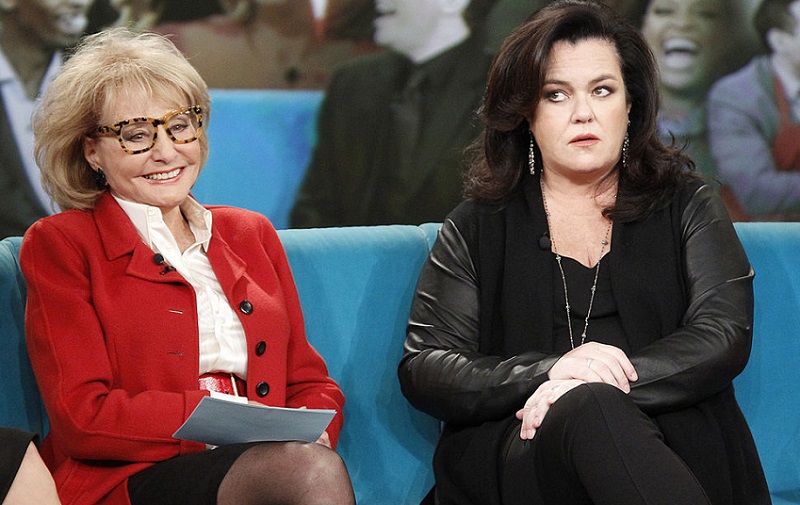 If you want a look at the power Barbara Walters wielded in her prime, check out the way she pushed out Elisabeth Hasselbeck from The View. After Barbara decided it was time for her to go, she told the audience, "We have no plans for Elisabeth to leave this show."
But she most certainly had those plans. Setoodeh reported that Barbara actually found Hasselbeck a job at Fox News so she wouldn't be inclined to talk bad about The View when she left. (Star Jones's departure proved to be a sore spot in this way.)
Roger Ailes, the ruthless Fox News head and friend of Barbara's, agreed to do her a favor and hire Elisabeth. After taking her leave, Hasselbeck joined Fox & Friends. Though she harbored resentment toward many at The View, Barbara had ensured her silence.
So what was Rosie talking about, exactly? It happened with Rex Tillerson and just about every other Trump official who's left early. Before they hadn't officially exited the administration, each remained an essential part of the future, according to Trump and his communications team.
Then, they'd learn they were fired in the most awkward of moments. In Tillerson's case, he found out while sitting on the toilet. Compared to the way Trump has run things, Rosie may have been too hard on The View.
See also: When Whoopi Knew Rosie O'Donnell's Return to 'The View' Would Be a Disaster