Why Royal Fans Believe Prince Harry and Meghan Markle Truly Don't Care About the Environment
Meghan Markle and Prince Harry support quite a lot of causes. They seem to have a passion for doing whatever they can to help people, and like Prince Harry's mother, the late Princess Diana, they appear to enjoy making a difference in other people's lives.
Markle has been involved in causes such as women's rights and animal rights, and she became a global ambassador with World Vision, an amazing children's charity. Prince Harry has been equally as busy and involved as his wife, famously co-founding the Invictus Games, and devoting a generous amount of his time to charity work.
The Duke and Duchess of Sussex have gone out of their way to prove that they care about others, making quite the statement by doing things such as painting their son's nursery with vegan paint. There are so many wonderful things that Prince Harry and Duchess Meghan keep close to their hearts, so why do royal fans now believe that they truly don't care about the environment?
They focused on environmental issues for their social media page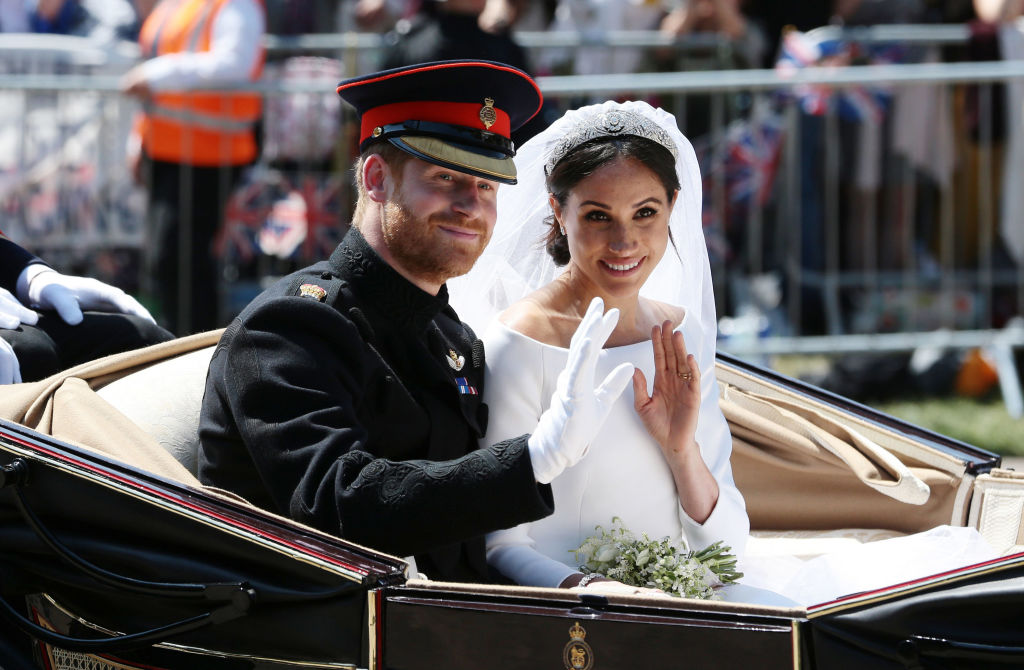 Just recently, Prince Harry and Duchess Meghan chose to highlight the environment as the main focus on their Instagram page. According to Grist, the duke and duchess spent a month discussing issues such as the threats of climate change, plastic pollution, and endangered wildlife. During this time period, the royal couple chose to only follow 15 pre-selected environmentalist accounts. With all of the attention that their social media page received, it seemed as if fans and followers were pleased with what the royal couple chose to support.
Meghan Marke and Prince Harry said that they would only have a maximum of two children
Although Baby Archie Harrison is only a few months old, his parents are already looking toward the future. Even before they were married, Markle and Prince Harry knew that they wanted to raise a family, although they never publicly said how many children they wanted — until now.
Harper's Bazaar reports that the duke revealed they will have a maximum of two children. Why is this? Well, it turns out that they feel that it is best for the environment. Prince Harry recently discussed with anthropologist Jane Goodall that as a parent, the issue of diminishing natural resources is quite "terrifying." He feels that having only two kids will help him and Markle do their part for environmentalism and future generations.
Why do royal fans feel that Prince Harry and Meghan Markle don't really care about the environment?
After all that they have said and done, why is it that fans and the media are now saying that the Duke and Duchess of Sussex don't really care about the environment? It is basically because actions speak louder than words!
In recent weeks, Prince Harry and Markle have come under fire for traveling by private jet four times in just 11 days. According to Travel and Leisure, the royal couple's chosen method of travel is not sitting well with members of the public, who feel that they should be practicing what they preach. They talk about the importance of environmental issues pretty often, and despite calling for sustainability and change, they blatantly decided to go against what they say they believe in.
Are Prince Harry and Meghan Markle being hypocritical?
No one is criticizing them for taking a much-needed vacation. It is how they got to their destinations that has so many people upset.
According to CNN, private jets are a major source of pollution and taking commercial flights would have been the better choice. Prince Harry and Duchess Meghan feel; however, that they would prefer the luxury and privacy of traveling around the world by private jet. Page Six reports that Prince Harry feels traveling by private jet is what's best for his family, although fans do not necessarily agree.