Why Sam Riley's 'Maleficent' Character Is the Only One Angelina Jolie's Listens To
Angelina Jolie and Elle Fanning are back as Maleficent and Aurora in Maleficent: Mistress of Evil, the sequel to the live-action Sleeping Beauty twist. That's not all who's back. Sam Riley returns as Diaval, Maleficent's henchman who transforms into a raven thanks to her magic. Maleficent can always rely on her magic in a pinch, but Diaval challenges her in a way no one else can.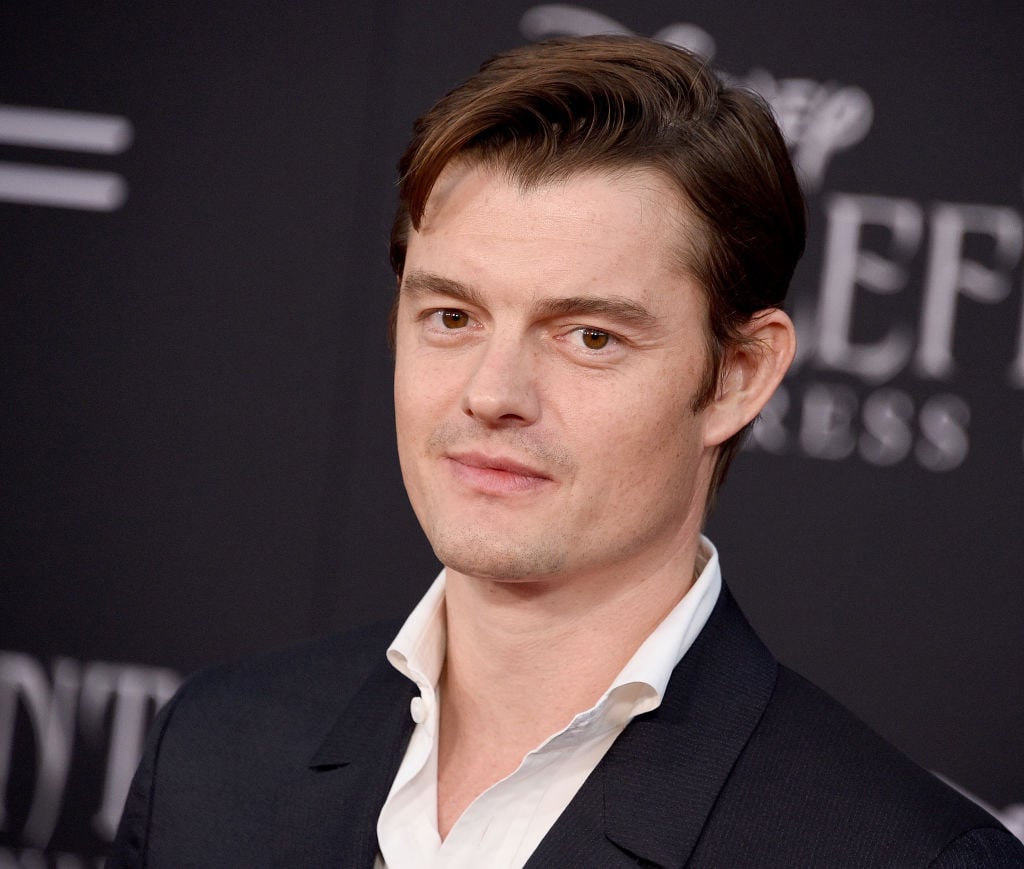 Riley was part of the Maleficent: Mistress of Evil press conference in Los Angeles and spoke about his work with Jolie and the special effects that create her magic. He also revealed he kept something from the set. Maleficent: Mistress of Evil is in theaters now.
Sam Riley loves this about his 'Maleficent' relationship with Angelina Jolie
In the first Maleficent, Maleficent cursed the King for stealing her wing. In the sequel, rival Queen Ingrith (Michelle Pfeiffer) exiles her and tries to destroy her. That is a new challenge for Maleficent, but Diaval keeps her on her toes.
"One of the things I really enjoyed about the first one was the bickering that we have between one another," Riley said. "I think I imagine that's developed over the last six years. We've become sort of surrogate parents of Aurora."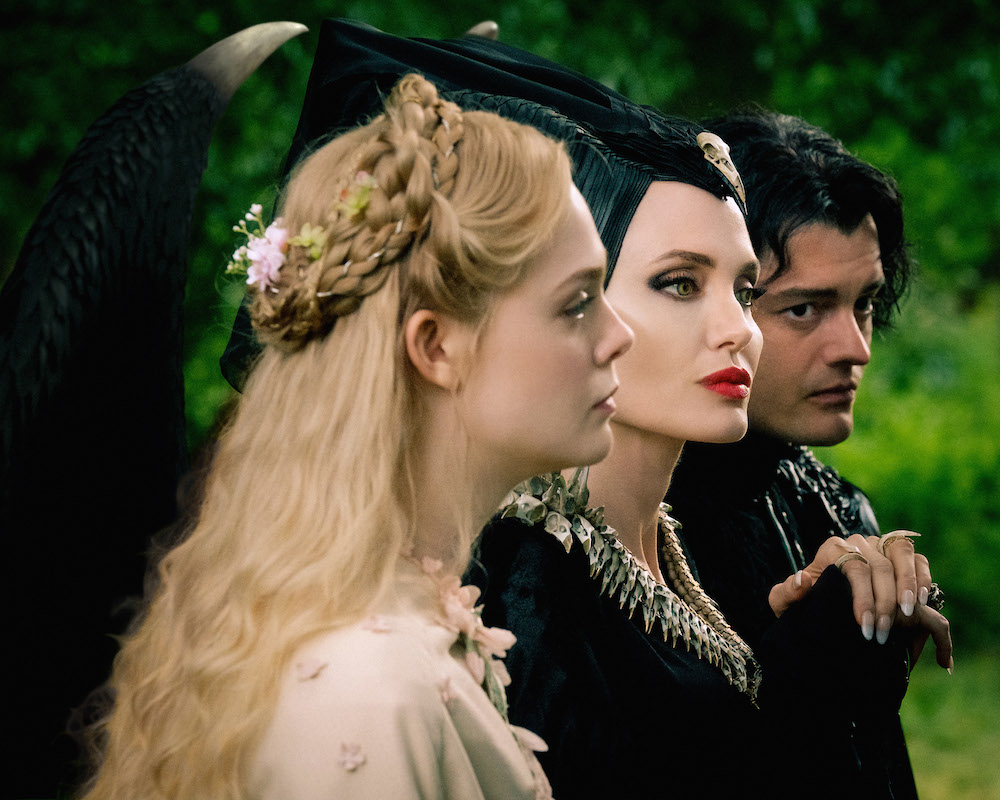 In Maleficent: Mistress of Evil, Aurora is marrying Prince Philip (Harris Dickinson). Philip's mother, Queen Ingrith invites Maleficent over for dinner, but it becomes confrontational. Diaval tries to temper Maleficent.
"Diaval is sort of one of the only ones who is brave enough to contribute or suggest means of being more polite or how humans behave," Riley said. "We had a lot of fun playing this sort of thing."
What Sam Riley kept from 'Mistress of Evil'
The Maleficent movies are full of wonderful toys for the actors. Sam Riley has his elaborate costume in human form. He has a stash from that.
"I like the cloak, but I do have the bag of feathers," Riley said. "Sometimes people write to me and I send them feathers."
His raven research predates the first 'Maleficent'
Since Maleficent: Mistress of Evil is a sequel, Sam Riley didn't have to start over with his research. He did study real ravens prior to the first film.
"I met a raven before the first one to study," Riley said. "He's a big star in the bird world."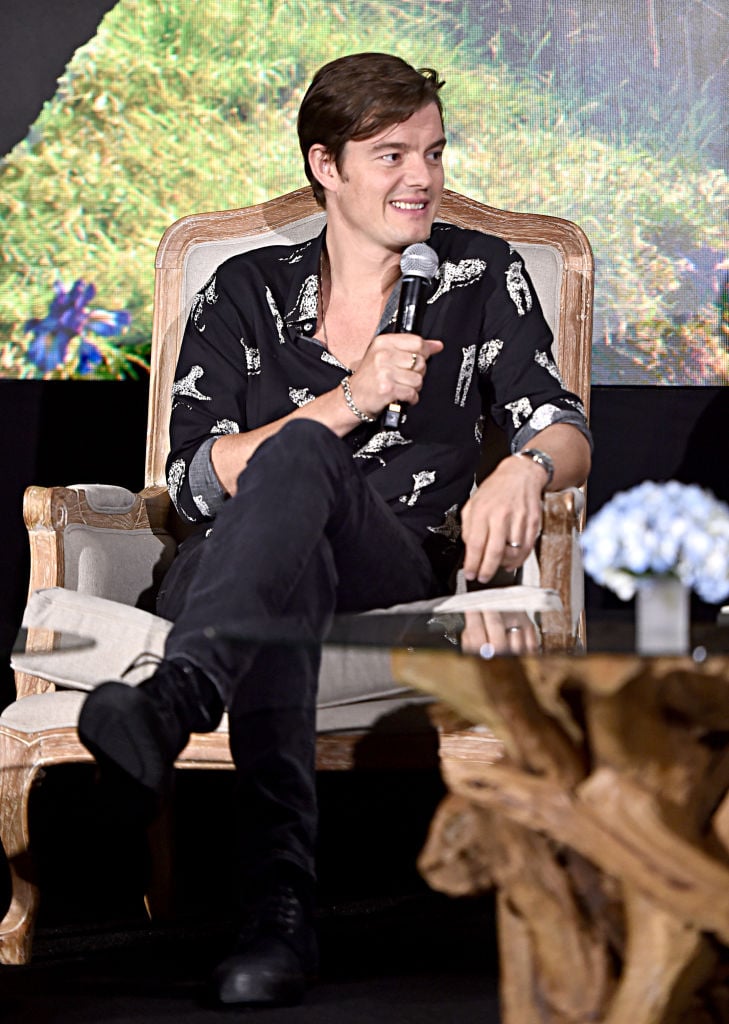 Observing a bird could only take Riley so far, though.
"And a movement coach so that I could maybe incorporate bird mannerisms," he added. "They wanted me to run around a room flapping my wings. 'We can film this,' he said. Under no circumstances are we filming this."
The movie magic that combines Sam Riley and the raven
Maleficent can turn Diaval into a raven with the snap of her fingers. In real life, it's a little more complicated for the Maleficent filmmakers.
"The transformation is a bit silly," Riley said. "I was more used to it [in the sequel]. I remember the first day, I had to go from being crouched down to jumping up in the air. It's kind of embarrassing in front of a massive crew of people. Fortunately, the special effects make it look fabulous."