Why Sarah Ferguson and Prince Andrew Are Closer Than Ever After Princess Eugenie's Wedding
The royal family is in the news more than ever these days — but it's mostly to announce joyous news of marriages, pregnancies, and general celebration. While Meghan Markle has certainly had her time in the hot seat thanks to her estranged father, we're all focused on the news of a new royal baby now. But it wasn't always so calm in the royal's world.
While we've all been focused on Princess Eugenie's recent wedding, we can't forget about her parent's scandals of the past. Sarah Ferguson and Prince Andrew have quite the history. And though many divorced couples can't stand to be around each other, it seems Fergie and Andrew are the total opposite. Here's why they seem even closer after their daughter's wedding than they were before.
Fergie and Prince Andrew's whirlwind romance began in 1985
As for how Fergie and Prince Andrew originally met, we can thank Princess Diana for the setup. In 1985, there was an event at Windsor Castle that Diana wanted to invite Fergie to, as they were childhood friends who then reconnected when Diana was engaged to Prince Charles. Diana asked Queen Elizabeth II if Fergie could come to the event — and it was that fateful day when Fergie re-met Diana's brother-in-law, Prince Andrew. The two met as children, but following their reconnection, they got on immediately.
Prince Andrew and Fergie wasted no time when it came to tying the knot. The following year, they married — and they made a splash together wherever they went for years. The two finally started to settle down in the late '80s, when their firstborn, Beatrice was born in 1988. Princess Eugenie was then born in 1990.
They divorced in 1996 following serious scandal
While the couple seemed to be deeply in love at first, their marriage was soon rocked by media scandals and cheating allegations. Express notes the couple started having issues as early as 1991. Due to Andrew's naval career, he would be gone for months at a time, and this put a rift in his relationship with Fergie. And while the Palace announced Andrew and Fergie were separating by 1992, new photos of Fergie that were released by the media during the marriage also didn't help matters. In the photos, Fergie had her toes in the mouth of financial advisor John Bryan while lying in a swimsuit near a pool.
The royal family were ridiculed relentlessly from the scandal. And Fergie noted that she didn't want to divorce Andrew, but due to the scandal and circumstances of the time, she felt it was what had to be done.
They still live together despite a rocky past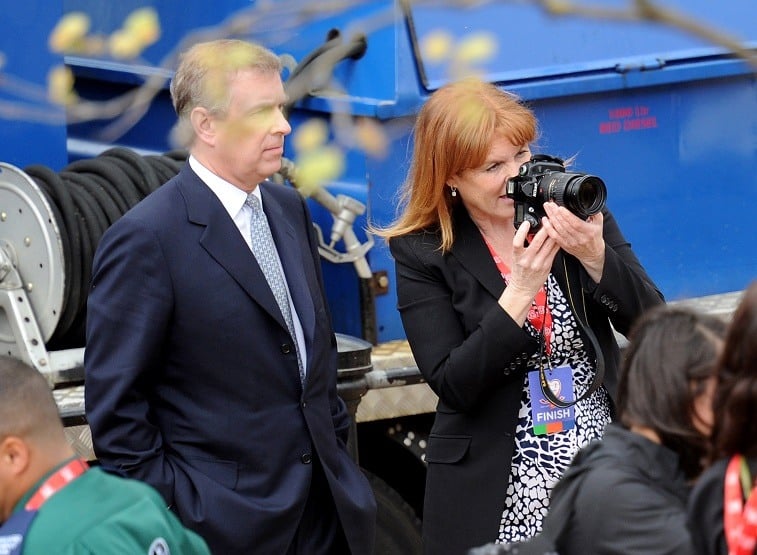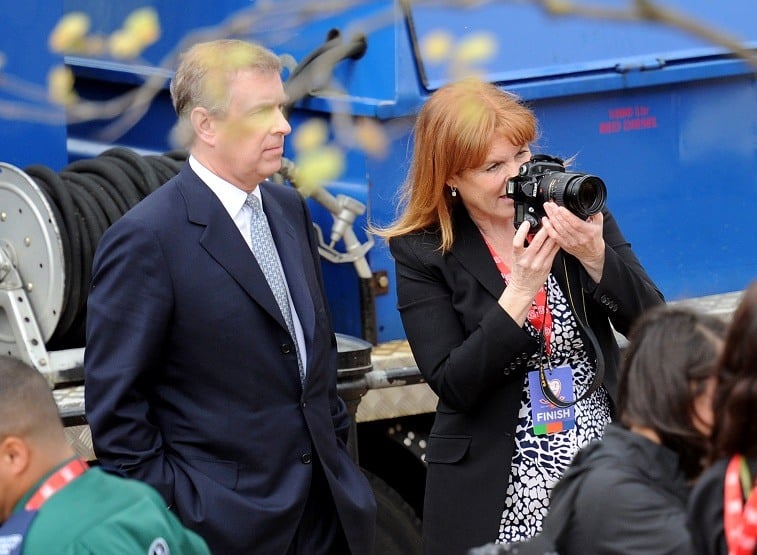 Fergie and Andrew may still be divorced, but oddly enough, that hasn't affected their choice to live together over the years. Yahoo reports they both reside at the Royal Lodge in Windsor, where Prince Andrew originally moved in 2004. The publication notes it's believed both Fergie and their daughters all moved in to the lodge in 2008, though now that Eugenie is married and Beatrice is on her own, it seems it's back to just being Fergie and Andrew.
Fergie has said in the past that she doesn't see Andrew too much in their home, however. "I'm in and out all the time and he's in and out all the time," she said. But she's still called him "the finest man in my life — he is a nugget of goodness. I threw myself into a love affair for life."
To both of them, family is more important than anything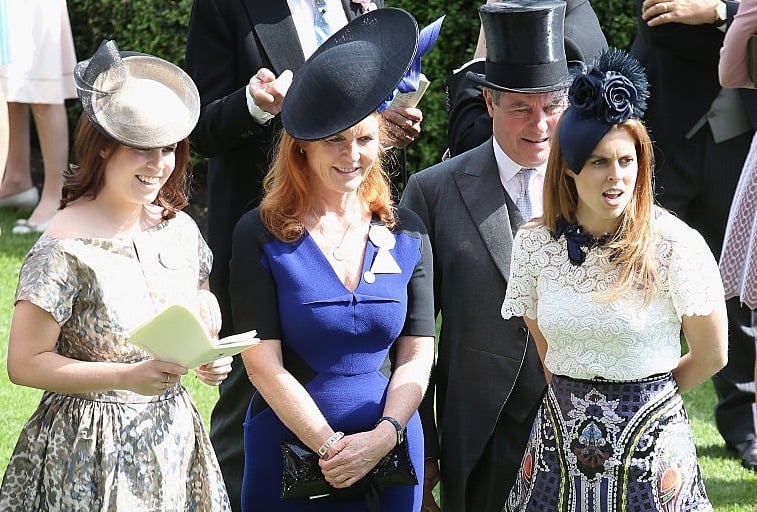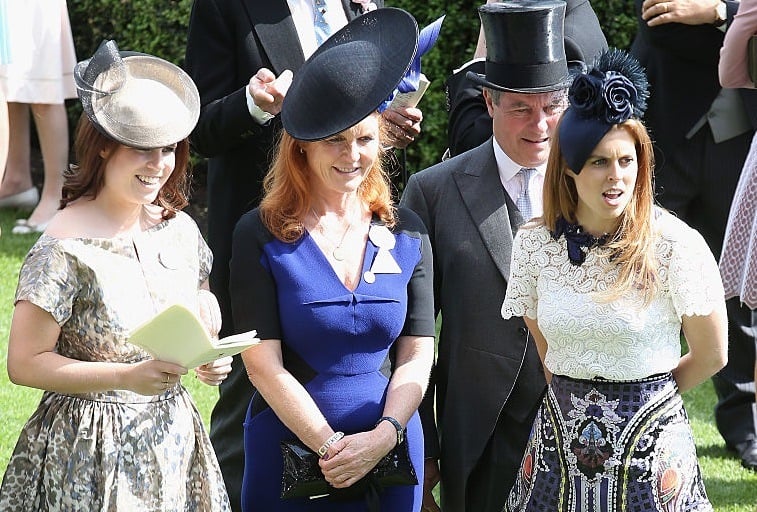 Express notes prior to Eugenie's wedding, Beatrice, Fergie, and Andrew all rode horses together to trot around the royal estate and enjoy the pre-wedding excitement. And there was obviously a bond between Fergie and Andrew that day that reminded many that despite the scandals of the past, they're always going to be a big part of each other's lives. As one close friend allegedly said, "Planning for the wedding has brought Andrew and Sarah closer together and made them realize how important their family is to them."
Fergie and Andrew also allegedly reignited their bond while helping plan Eugenie and Jack's wedding. The insider claimed, "You can see the spark is still there between them – they share the same sense of humour, the same sense of fun and both adore their daughters and Jack. … Like any parents they are nervous and hope the big day goes well and this was the perfect way to unwind and relax for a short time."
Is remarriage in the works? Probably not, though fans of the two royals would love for that to be the case. They may rekindle their romance again, however, if Beatrice gets married. Their eldest daughter is rumored to be dating multimillionaire Edoardo Mapelli Mozzi — and we might hear wedding bells in the near future.
Check out The Cheat Sheet on Facebook!