Why Sarah Ferguson Says She and Prince Andrew Are the 'Happiest Divorced Couple In the World'
More than two decades after their marriage ended, Prince Andrew and Sarah "Fergie" Ferguson still make headlines for their relationship today.
The Duke and Duchess of York are often the subject of reconciliation rumors, but even though many royal fans have held out hope that they would get back together one day they're still divorced, happily divorced that is. Here's more on the unusual arrangement these two have and why Fergie says they are the "happiest divorced couple in the world."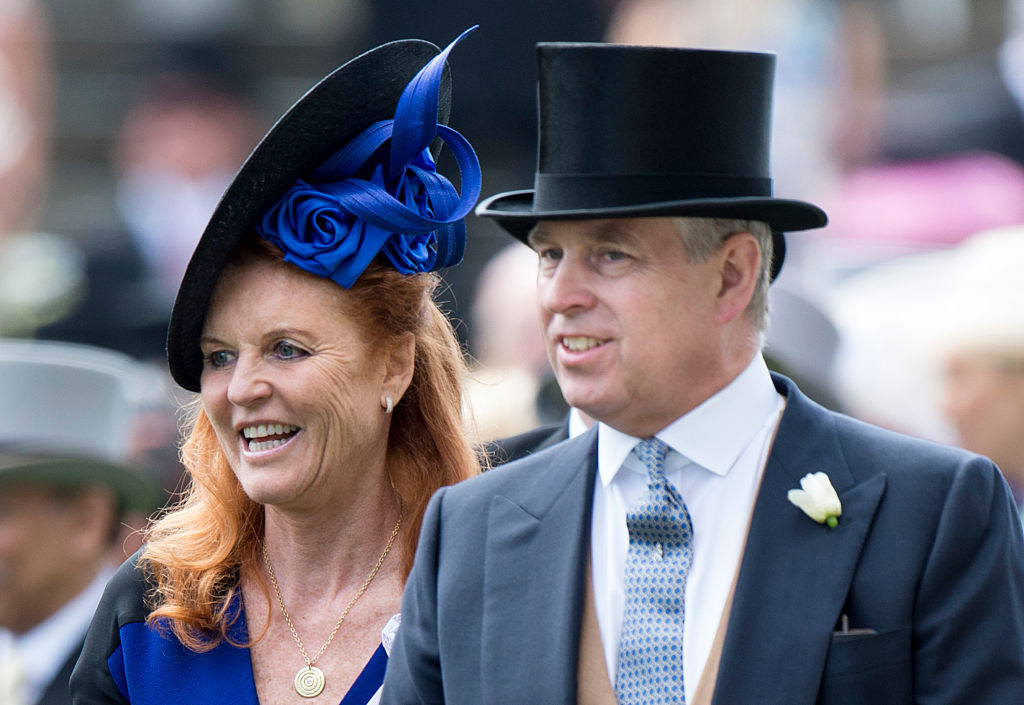 When and why they got divorced
The prince and Ferguson wed in 1986 but began to have marital problems just before the birth of their first daughter, Princess Beatrice, in 1988. Their issues had to do with Andrew's Naval career as Ferguson admitted that she spent her first pregnancy alone because he was always away. In 1990, they had another daughter, Princess Eugenie, but two years later decided to separate.
Right around that same time Fergie made headlines for her toe-sucking scandal in which she was photographed sunbathing topless with her feet in the mouth of financial advisor John Bryan. Because she was still legally married to the prince at the time it was a huge embarrassment for the royal family and meant that the two really had no choice then but to divorce. They did so in 1996.

What Ferguson got in her divorce settlement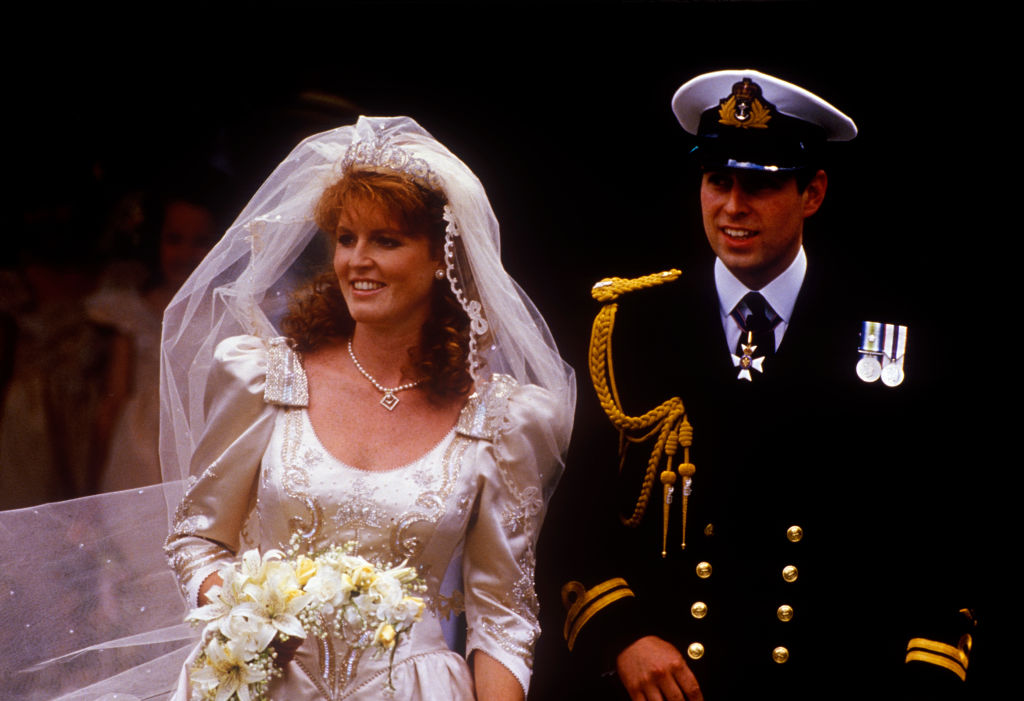 Following their divorce, sources leaked some details to The Sunday Telegraph of what Fergie got in her settlement.
Ferguson reportedly agreed to be paid a monthly allowance based on Andrew's salary as a royal navy officer. She is also said to have received around $1.8 million to start trust funds for Beatrice and Eugenie as well as another $462,000 in cash, and an agreement that Prince Andrew would pay for their daughters' education.
Before Eugenie and Jack Brooksbank were married in 2018, she and her sister lived in an apartment at St. James's Palace where the yearly rent was $25,000 and that amount was always covered by the Duke of York.
Why Fergie says they're the 'happiest divorced couple in the world'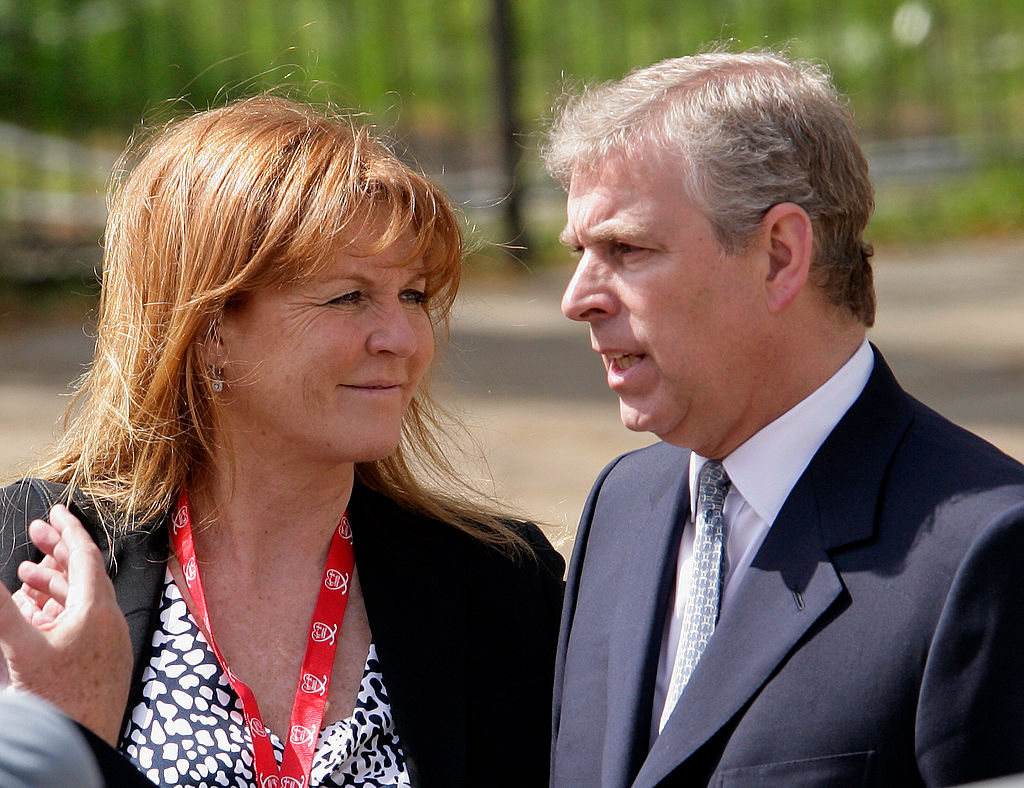 Although they divorced all those years ago the duke and duchess get along very well today; so well in fact that Fergie has recently been attending some events with her ex-husband and the rest with the royal family. Not only that but they still live together. Yep, you read that correctly.
"We really believe in each other," Ferguson said. "We're totally respectful of each other's position and thoughts and we listen to each other … And we sit round the table and have afternoon tea together. It's a very important part of our lives."
Yes, more than 20 years after their divorce they still reside under the same roof and have tea together which is why Ferguson believes they truly are the "happiest divorced couple in the world."
Read more: How Many Times Has Prince Andrew's Ex-Wife Sarah Ferguson Been Married?