Why Sarah Michelle Gellar Won't Do Another Movie With Freddie Prinze Jr.
Sarah Michelle Gellar and Freddie Prinze Jr. have one of the cutest relationships in Hollywood history. 
They started dating after meeting on the set of the 1997 thriller I Know What You Did Last Summer and went on to co-star in several other movies together, including Scooby Doo (2002) and Scooby Doo 2: Monsters Unleashed (2004), where they played each other's love interests, Fred and Daphne.
Fans (including us) could not get enough of them, but suddenly, they stopped appeared in films together. And, unfortunately, there's a good chance that they'll never share the same screen again.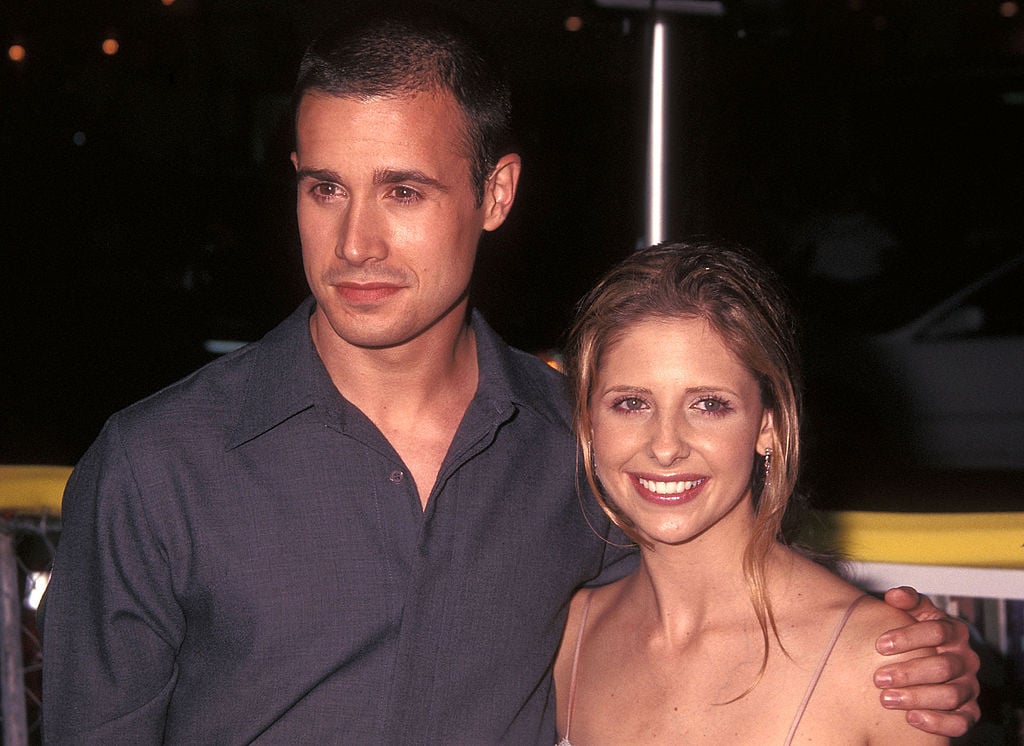 Why Gellar won't do another movie with Prinze
The Buffy the Vampire Slayer actress talked to Us Weekly in an interview published on Oct. 13 where she revealed why she won't grace the same screen with her husband any time soon.
She told the outlet that she and Prinze have a rule where they "don't work at the same time" so that one parent can always be at home with their growing children.
"No, [we would never do another movie together]," she explained. "Right now, we don't work at the same time anyways. So, now, it would never happen."
But then she appeared to double back, leaving a glimmer of hope for anticipating fans.
"I mean, you never say never, right? Because there's gonna be a time when they're grown and they're out of the house. So, never say never. But right now, we commit to one of us being home. So, when our daughter fractures her hand and needs a cast, there is a parent there while this parent is sitting here with you," Gellar continued.
How many kids do Gellar and Prinze have?
Gellar and Prinze have two children. They share a 10-year-old daughter named Charlotte and an 8-year-old son named Rocky.
Gellar told Us Weekly in an interview published on Sept. 29 that both Charlotte and Rocky have been pressuring her and Prinze to have another baby, asking at least "every day."
Her answer? "Ask Daddy," she said. 
It's unclear whether Prinze wants to have a third baby. These days, he's keeping busy with work, activities, and hobbies. He has a podcast called Prinze and the Wolf, where he offers takes on everything from parenting to pop culture.
When Prinze isn't recording or doing other work-related things, he's likely cooking or gaming.
What is Gellar up to these days?
The Cruel Intentions actress is the co-founder of an organic baking company called Foodstirs. The brand uses all organic ingredients to create various baking kits and mixes that are easy to make.
As you can imagine, it takes up much of her time. Gellar told Forbes in 2017, "Being an entrepreneur is like shooting a movie that films 24 hours a day, 7 days a week. It's definitely a constant learning curve." 
She also wrote a cookbook in 2017, and she's slated to appear in a few upcoming productions.
So, while we might not see them together, they're at least giving us something.