Why Scarlett Johansson Will Be More Successful Than Co-Stars Following 'Avengers: Endgame'
With Avengers: Endgame dominating the box office and breaking one record after another, no one will come out of the movie the worse for it. There are no losers here, except any movie that had the misfortune to open near it.
That said, we'll make the case that the actor who will come out of the movie strongest is the female who has no actual superpowers. It's Scarlett Johansson, who plays Black Widow.
For one thing, she's one of the only actors who we know will be back with Marvel. Black Widow will get her own standalone movie. After the enormous success of Wonder Woman and Captain Marvel, female-centric superhero movies are finally having their moment.
Besides all that, Johansson already had a strong career before Marvel came calling. Certainly that's true of most of the Avengers cast, but Johansson has a leg up because she's been acting since she was a teenager, and she has had arguably the greatest variety of roles.
How Scarlett Johansson fits into Marvel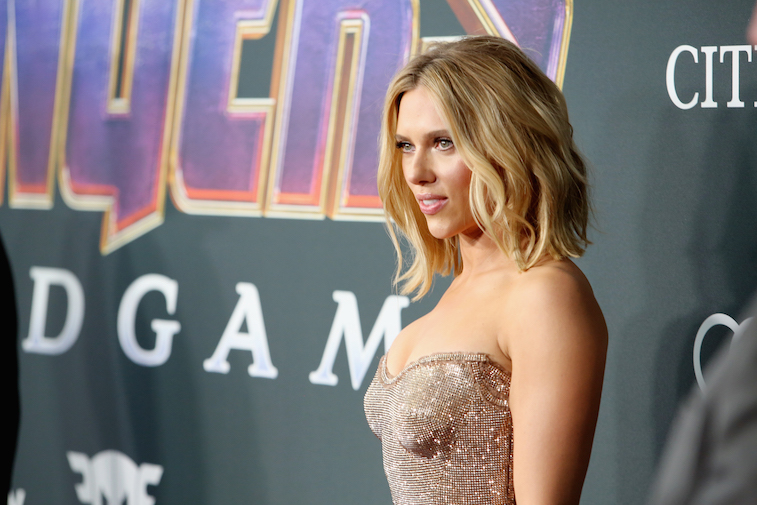 We don't know much about Marvel's post-Endgame slate, but there are two movies that are definite. One is July's Spider-Man: Far From Home, which wraps up Phase Three of the Marvel Cinematic Universe. As far as we know, Johansson isn't in that, but she is in the one movie that's almost certainly coming out next year: Black Widow's.
Those who have seen Endgame may find that a little puzzling, but the solution is easy: the new movie will be a prequel that could cover Black Widow's origins, which we've never seen, and/or it could uncover the master spy/fighter's pre-Endgame Adventures – perhaps the time when she went incognito after Captain: America Winter Soldier.
The new movie will also star David Harbour, Hopper of Stranger Things and will be directed by Cate Shortland, fulfilling Marvel's mandate of hiring more female directors, like they half-did with Captain Marvel, directed by the team of Anna Boden and Ryan Fleck. Johansson's movie is in pre-production, so it probably won't get the February/March slot of Black Panther or Captain Marvel. Our best guess is around Memorial Day.
Johansson's career has been consistently strong
Unlike some of her Marvel co-stars, Johansson has been acting since she was a child. One of her breakout movies was The Horse Whisperer, directed by her Winter Soldier co-star Robert Redford. She has worked with a veritable murderer's row of directors, including Sofia Coppola (Lost in Translation) Spike Jonze (Her), Christopher Nolan (The Prestige) Brian De Palma (The Black Dahlia), Cameron Crowe (We Bought a Zoo), Woody Allen three times, and the Coen brothers twice.
Her choices are consistently interesting, ranging from small indies where she got her start to comedies to prestige pictures. On more than one occasion, she's made a strong impression with only her voice as in Her, where she played a Siri-like companion. She's even dipped her toes into directing, having helmed a couple of short films.
Somehow an Oscar nomination has eluded her so far, but among her Marvel friends, she's the best poised to win one in the not too distant future.
What movies Scarlett Johansson has coming up
https://twitter.com/IMDb/status/1127212134956457986
Besides the Black Widow movie, Johansson has three movies on her itinerary
Jojo Rabbit is directed by Taika Waititi of Thor: Ragnarok fame. A young boy in Hitler's army finds out his mother is hiding a Jewish boy in their home. Johansson plays the boy's single mother.
Untitled Noah Baumbach Project: This film from the director of Frances Ha and The Myerowitz Stories follows a divorce that spans New York and Los Angeles.
Reflective Light: This rumored project is about a mother who protects her son from an unusual malady.