This Is Why 'Schitt's Creek' Is Ending With Season 6
Among the biggest surprises from the 2019 Emmy nominations was that the relatively unknown Canadian series Schitt's Creek had been nominated for its fifth season, having never been acknowledged by the Television Academy before. Here's why the series is wrapping up despite its new-found prestige. 
Schitt's Creek has aired for five seasons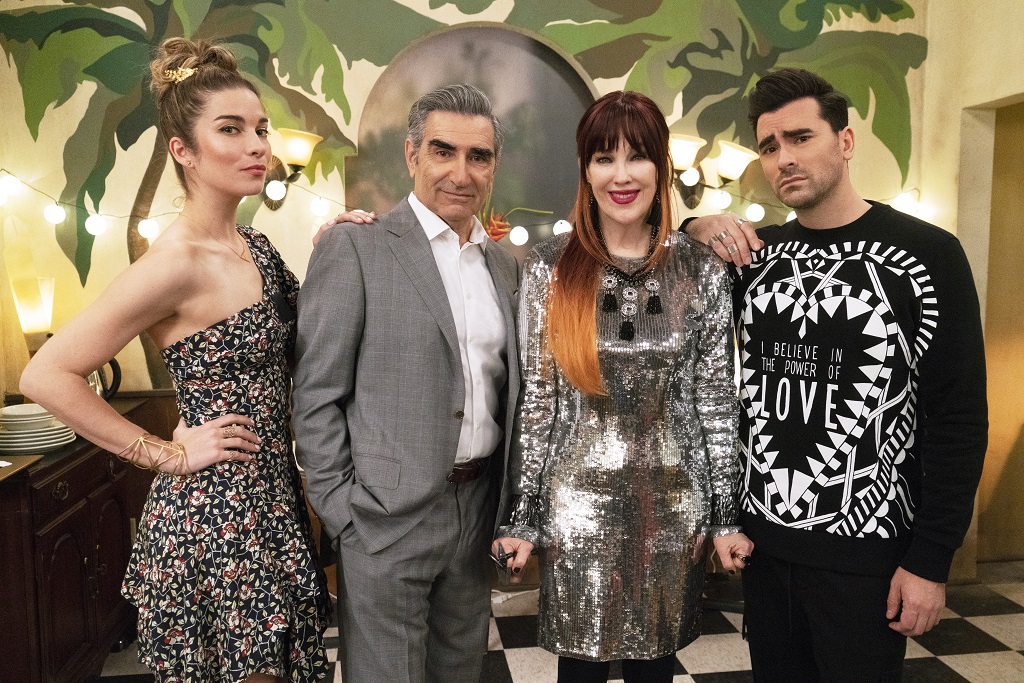 If somehow you're among those who haven't heard of Schitt's Creek, here's what you need to know: The series first aired in Jan. 2015 on CBC Television in Canada. In the U.S., it airs through Pop TV. However, it took many until the first couple of seasons appeared on Netflix to discover its greatness.
Schitt's Creek follows a wealthy family who moves to the eponymous town after losing everything. They start over amongst a group of eccentric yet generous small-town folks, and learn a lot about themselves along the way. 
The series has experienced a gradual rise
Creator Dan Levy, who also portrays David, recently spoke with The Hollywood Reporter about the Schitt's Creek finally receiving Emmy nominations for its fifth season. "Usually, TV shows start big and then, if you're lucky, you hold your audience. The fact that we have experienced the reverse of that, starting out very small and then gradually building a fan base season after season, it defies logic a little bit," he said. 
But this is all part of what makes Schitt's Creek such an incredible and unique series. "At the end of the day, because we have always been a fringe show, it's really allowed us the freedom to have fun and focus on the character development," he continued. "Looking back on it all, I wouldn't have it any other way because I think it's what led us here."
Here's why Schitt's Creek Season 6 will be its last
Many series are cut short before the creators have the chance to finish telling the full story. Fortunately, this isn't the case for Levy and Schitt's Creek. But unfortunately for fans, that means that after Season 6 airs (likely in early 2020), there's no more on the horizon.
Levy was torn by this decision, calling it "a very strange thing" that they were nominated for Emmys around the same time they announced the end of the series. Still, he says, "I truly believe we made the right choice in ending the show after season six, having just shot all of it." 
Could there be more Schitt's Creek in the future?
Though Season 6 is the end for now, Levy is open to continuing the Roses' story in the future. "I don't think I'll ever close the door on the show. For now, this felt like the right time to say goodbye to this family. Whether we revisit them down the line, if there's a story that feels necessary, of course, I would think about a movie or a holiday special or something," he said.
Levy continued, "But season six felt like a great time to end on a high note with our fans and to give them exactly what they wanted without overstaying our welcome. When the dust settles, maybe there'll be an idea that creeps into my head. I know that everyone is more than willing to come back."