Why Scott Disick Felt 'So Insecure' While Dating Kourtney Kardashian
Kourtney Kardashian and Scott Disick arguably had one of the rockiest relationships in reality TV history. They met in the early 2000s and instantly fell into an on-off pattern that dogged them until they called it quits in 2015.
While they tend to keep quiet about their failed romance for the sake of their three children (Mason, Penelope, and Reign), Disick is opening up about the time they spent together as a couple. In a clip for his new home renovation show, Flip It Like Disick, the 36-year-old revealed that he felt "so insecure" during their relationship. Here's why.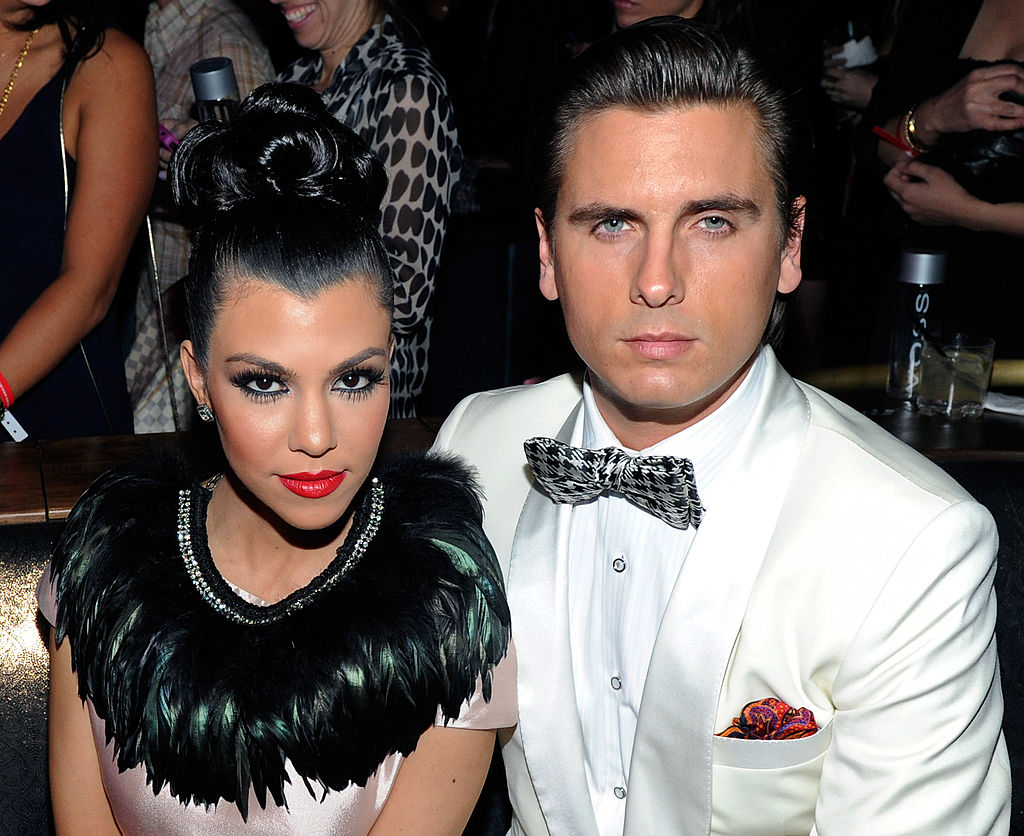 Disick's comments came while chatting with Kardashian
The conversation happens as he builds a playhouse for their kids — something he wouldn't have done years ago. Disick revealed to Kardashian that he didn't feel motivated to take on major responsibilities regarding their kids because he didn't want people to view him as uncool or old.
"I was just so insecure that, like, everybody would look at me like I'm not cool or young anymore," he tells the Poosh founder, 40. "And now, I couldn't be happier. But I'll be honest: I would have never imagined driving the kids to school and stuff."
Kardashian agrees with him. "Yeah, no — you told me all the time you weren't the soccer dad," she replies.
"Now that it's part of life and, like, they want me to be there, I'm happy to be there. You know what I mean?" Disick continues.
Kardashian praises him for his maturity, pointing out that Disick did not "really appreciate" what he had in the past. She then tells him that she believes he suffered from depression at that time — and he agrees. He tells her how the death of his parents affected him.
The reality star then notes that he has "a different life now," to which Kardashian replies, "You've definitely come a long way. I'm very proud of you."
Disick has definitely matured
If you've been keeping up with the Kardashians, you're fully aware of Disick's growth. After meeting at a party in 2006, he and Kardashian fell head-over-heels for each other, but the relationship was not without its hiccups. Throughout the nearly 10-year romance, Disick became the subject of cheating rumors (on more than one occasion), and he allegedly struggled with alcohol and drug-related issues. The last straw was in 2015 when Disick reportedly got caught partying with several women, including his ex-girlfriend.
Though the romance didn't work out, Disick and Kardashian have a healthy friendship
These days, Disick and Kardashian share a platonic bond. Things are so cool between them that Kardashian vacations with her ex-boyfriend and his new girlfriend, Sophia Richie. (Well, they're not new exactly. They've been together for two years, and sources say they've even discussed marriage.) Kardashian told Paper magazine in May that she's "most proud of" her relationship with Disick and Richie.
Hear that, guys? That's the sound of maturity.