Why Serena Williams Won't Attend Baby Archie's Christening
Can you believe it's been two months since Prince Harry and Meghan Markle welcomed their son, Archie Harrison Mountbatten-Windsor, into the world? While the Duke and Duchess of Sussex have offered glimpses of their baby boy, they've mostly kept him out of the public eye.
The good news is that the world will get another look at the newest member of the royal family on July 6. That day, Archie will be christened by the Archbishop of Canterbury in a ceremony at Windsor Castle, with close friends and family members looking on. One person who won't be there, however, is his mother's BFF, Serena Williams. But why?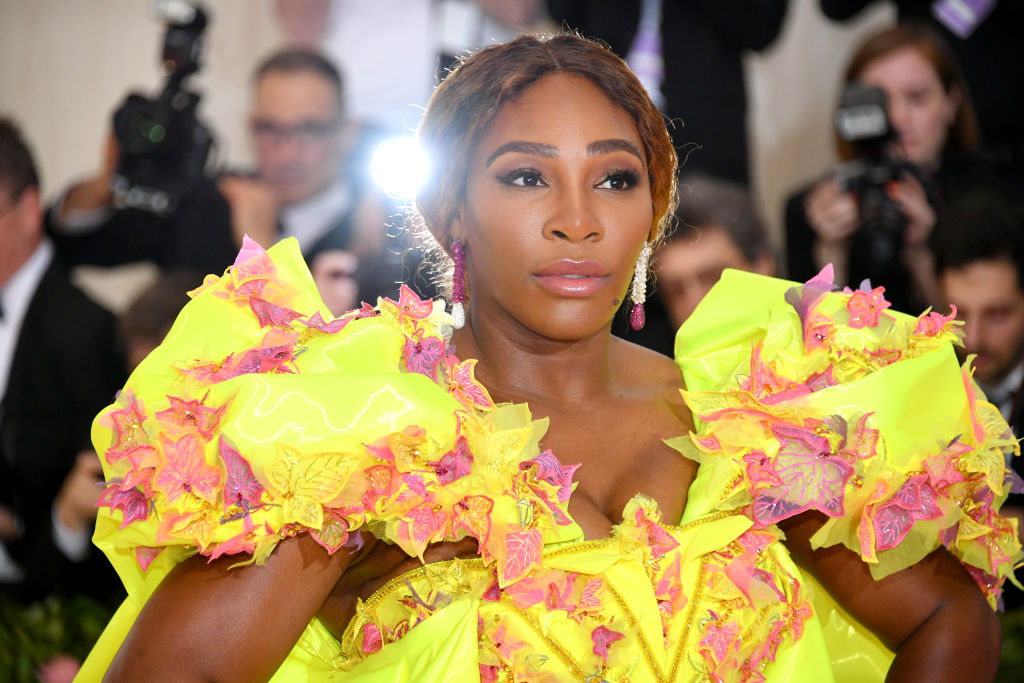 She has something to do
Days ahead of baby Archie's christening, the Grand Slam champion told the press that she'd skip the event so she can focus on the Wimbledon tournament. "[Meghan] understands work," Williams added (via People).
Besides, there are a bunch of other people attending the event anyway. According to multiple reports, the guest list contains 25 people, including Prince Charles, Prince William, and Kate Middleton.
During the ceremony, baby Archie's forehead will "doused from the lily font with water from the River Jordan," according to a royal correspondent for The Sunday Times, Roya Nikkhah. His parents will later share photos of the private event with the public.
"This is a beautiful milestone, and they are excited to share it as a family first, and then with the world," a source told People.
That's not the only thing Williams won't do involving baby Archie
Williams, who shares one daughter, Alexis Olympia, with husband Alexis Ohanian, told the BBC on July 1 that she won't be sharing any parenting tips with Markle any time soon. Apparently, she likes to let new moms do their own thing for the first few months.
"I never pass on words of wisdom because I feel like everyone—when they have a kid, especially when you just have a baby, it is so difficult to just be," the tennis star said on BBC Breakfast. "It's just like get through the first three months, four months and then we can talk."
But if Markle ever needs her, Williams will be there to lend a hand. She went on to say that becoming a mom has changed her perspective on life.
"Becoming a mom has changed my perspective on a lot of things," she said. "It also has changed me in terms of—I want to leave a legacy. I want to be this, you know, positive person for my daughter…Everything I do, I want to do it for my daughter and I never, obviously, had that motivation before."
Williams has celebrated baby Archie in other ways
Remember the elaborate baby shower Markle had in New York City? The one that cost roughly $200,000 and had all the adorable floral arrangements and decorations? Williams helped plan it, ensuring the ceremony was everything Markle wished for and more.
"Planning something like that takes a lot of effort," Williams told Business of Fashion. "I'm a perfectionist, so I'm like, 'Let's make it perfect.'"
On another occasion, Williams made sure Markle was ready for motherhood by sending her diapers.
So while she won't attend baby Archie's christening, it seems like she'll be around to celebrate him sometime soon. Stay tuned.