Why Some Fans are Saying Prince Harry and Meghan Markle's Documentary is 'Hypocritical'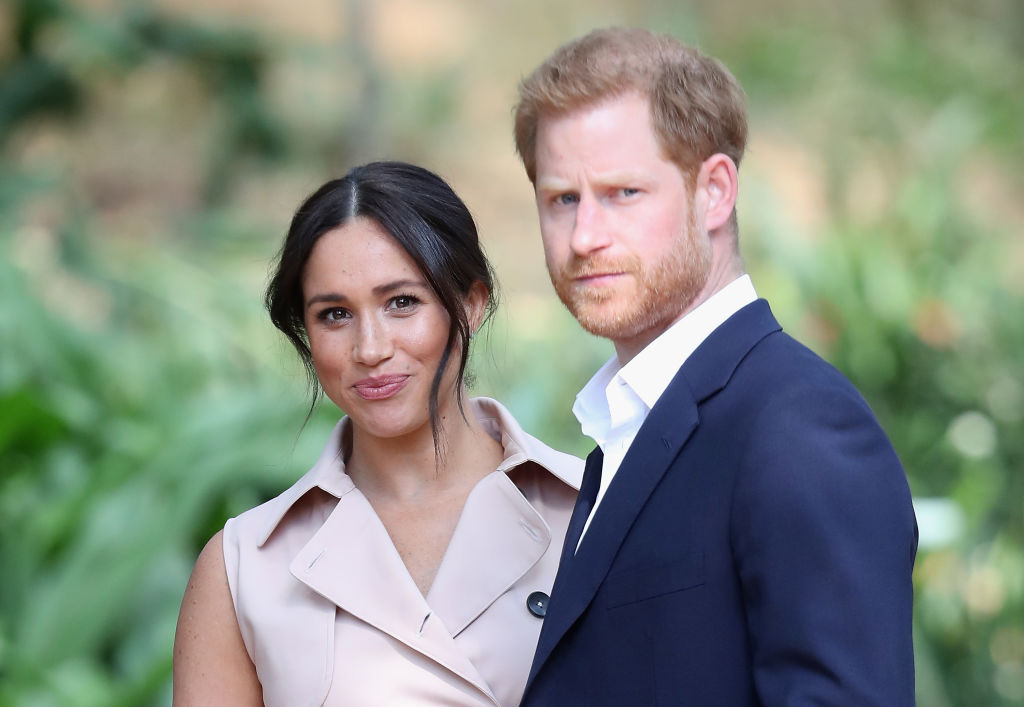 The Duke and Duchess of Sussex are famous for wanting to live their life out of the public eye. While Meghan Markle was used to living her life under the bright glare of Hollywood lights, she has found the constant scrutiny of the British tabloids since marrying into the royal family to be too much to bear at times.
Now that Markle and husband Prince Harry have announced an upcoming documentary that promises to reveal more about their lives, some are calling the move hypocritical. Is it really a bad move on the part of this royal couple, or is this simply a case of them never being able to please the media no matter what they do?
Meghan Markle and Prince Harry have worked to keep their lives private
When you're a member of the royal family, you have to realize that the public is going to take a keen interest in your life. Some British taxpayers feel entitled to intimate details and up close glimpses into the lives of the royals. After all, it's their money that's keeping the family's well-polished lifestyle up and running.
While a certain level of public exposure just comes with the role, Markle and Prince Harry have tried to keep many of their private moments just that: private. They've taken meaningful efforts to keep the press at arm's length when it comes to details of their life together and especially when it comes to their son, Archie. They have even refused to reveal the name of their puppy to the press.
The privacy is for a good reason
While some consider their need for privacy to be extreme, it's rooted in a good reason. Prince Harry was only a child when his mother, Princess Diana, died in a tragic car accident while fleeing from the paparazzi that hounded her throughout her life.
Prince Harry knows all too well what it is like to be a royal child without any sense of privacy of his own. He is protective of his own family and wants to keep his son's life as far away from that chaotic coverage as possible.
The new documentary is a rare act of openness
While many have gotten used to the Duke and Duchess keeping their life under wraps (even if they aren't happy about it), the news of an upcoming documentary has gotten a lot of buzz. Titled Harry and Meghan: An African Journey, the documentary promises to show intimate glimpses of the family's travel through Southern Africa, a trip that recently wrapped up.
A clip from the documentary has already caused a lot of people to take interest … and maybe grab a tissue. Markle chokes up a bit as she gets emotional talking about the struggles of being a new mom and a new wife while trying to navigate the incredibly pressing demands of the media. The clips for the film also suggest the public will finally get more coverage of baby Archie, something they've sorely been missing.
While some are calling the documentary hypocritical considering how protective they've been of their privacy so far, Markle and Prince Harry are not backing away from their criticism of the media or its relentless pursuit of information on their lives. In fact, they seem to be doubling down on the stance, recently announcing lawsuits against two British tabloids. The royal pair allege that these media outlets have crossed a line by hacking into phones and stealing private correspondence.
While their relationship with traditional media seems to be getting dicier by the moment, the duke and duchess seem committed to taking control of their own public image. It appears that social media is a big part of their plan to reshape their relationship with the public.
When viewed in that perspective, the documentary makes perfect sense. It's a way for the couple to share more about their lives on their own terms, giving the public the details they crave without the sensationalism and negativity typically seen in the tabloids.