Why Sophie Turner Wanted to Date This 'Friends' Actor
Sophie Turner has quickly become the world's sweetheart. Since we've watched her grow up on Game of Thrones into the formidable Sansa Stark, the Dark Phoenix star has also become a heartthrob in her own right.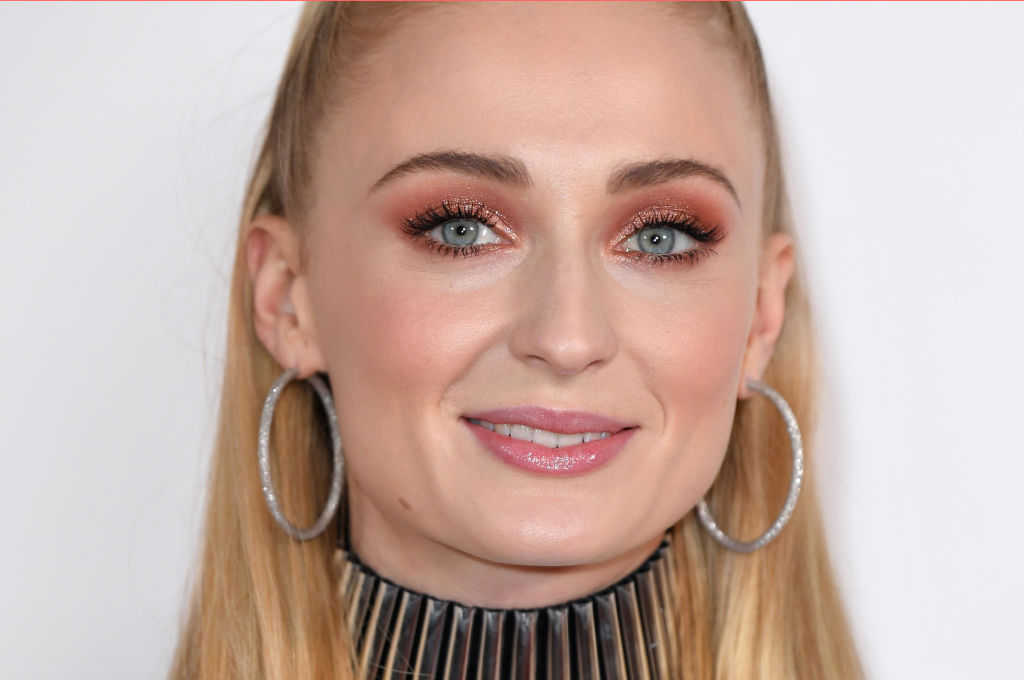 Now that she's married Joe Jonas and officially taken herself off the market, it has been fun for fans to get to know which celebrities she had a crush on herself in her younger years. One that she really wanted a chance to meet happened to be a fan favorite on TV's epic comedy Friends.
Sophie Turner recently wed Joe Jonas
In a nearly secret wedding ceremony in Vegas, the couple tied the knot amidst a group of their close friends. While a wedding is in the works for later this summer they are happy to have tied the knot in this way. Since they have planned on a wedding in France for this summer, they also wanted to have a legal ceremony in the U.S. so their spontaneous Vegas ceremony checked that box for them.
They originally connected with each other via Instagram when Jonas decided to just send her message out of nowhere. Turner explained the situation to Harper's Bazaar UK, once mutual friends had tried to get them together and it just didn't happen. But, when he sent her a DM, they started to plan to hang out.
She explains, "We were following each other on Instagram, and he direct-messaged me one fine day, out of the blue."
In a style that's all their own, they gave each other ring pops as they said their Vegas "I Dos".
Sophie once tried to get Matthew Perry's attention
Three years ago, long before she had eyes for Jonas, Sophie tweeted that Matthew Perry was working around the block from where the then 20-year-old actress lived. She was a long-time fan of Friends and had a true fangirl moment when she tweeted about how "Chanandler Bong" (a reference to the name on the TV Guide Perry's character receives in the mail) was right around the corner from her home.
She was on a mission to get him to ask her out on a date. Unfortunately for Sophie, that just never happened.
Sophie explains her plan to meet Matthew Perry
Recently, Sophie Turner was asked to explain the meaning behind some of her former tweets in a video for Twitter. She goes on to explain how she tried hard to figure out a way to meet Perry and settled on an elaborate plan involving asking him if she could help him with his smoke break.
"I would walk around the corner every day and I would see Matthew Perry smoking a cigarette," she says, "And I bought a lighter…so that I could walk up to him and offer to light his cigarette."
When she tried to enact her plan, the actor's cigarette was already lit and she felt foolish. She remembers hoping he would see her tweet and maybe reach out to her for a date or something. But, alas, Perry didn't see it, or didn't respond.
Funnyman Perry probably wouldn't have dated Turner anyway
Sophie likely wouldn't have stood a chance with Perry anyway. Sources claim that Perry has a "type" and only likes to date brunettes. Apparently, the actor often prefers to date women who look similar to his main squeeze on Friends, Courtney Cox.
The actor has battled with some addiction problems lately and has spent some time hospitalized for various health reasons. He likely hasn't had any time for a romantic love interest. Although, he jokes on Twitter, that his current crush is Bradley Cooper. Sorry, Sophie.