Why Sophie Turner's 'Dark Phoenix' Will Be a Major Upset
As excitement builds for Avengers: Endgame, which is now less than two weeks away, fans are busy looking towards other means of satisfying their need for spellbinding, superhero action dramas (once the saga comes to an end). While Spider-Man: Far From Home is destined to be another Blockbuster hit and critical success, the future isn't looking too bright for the upcoming Dark Phoenix movie.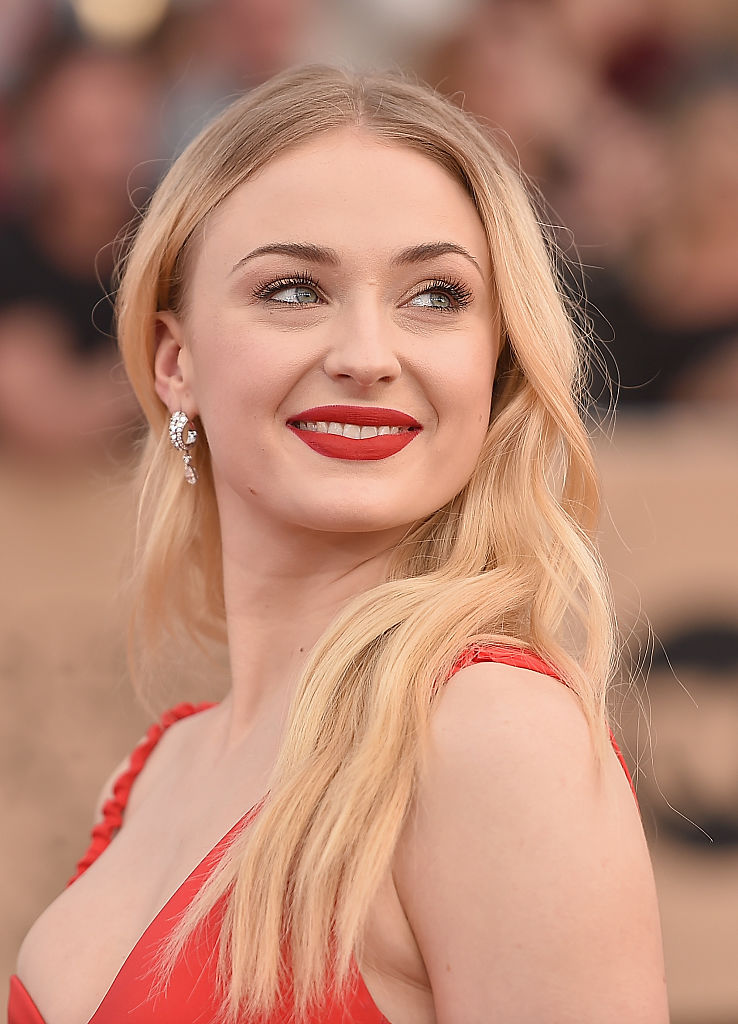 Dark Phoenix,starring Sophie Turner in the title role, alongside X-Men alumn Jennifer Lawrence, Michael Fassbender, and James McAvoy is set to hit theaters June 7, 2019. While the trailers boast cinematic appeal and a necessary dose of suspense and drama, recent test screenings continue to disappoint.

According to Def Pen, Editor-in-Chief of The DisInsider (Disney Insider), Skyler Shuler, has taken to Twitter to express the concerns surrounding this upcoming film, and how it has been received at test screenings.
Skyler Shuler comments on 'Dark Phoenix' test screenings

According to Shuler, there have now been three test screenings that have resulted in negative reactions (virtually all of the feedback has leaned in the unfavorable direction). While the sample size is still small, things definitely aren't looking too great for the Dark Phoenix movie.

Shuler posted to Twitter:

"Another X-Men: Dark Phoenix test screening, and guess what? I now have talked to 6 people who all went to 3 different test screenings and all of them have told me the screenings were bad."


Twitter

The aforementioned post was not Shuler's first time weighing in on the upcoming movie, as he had previously taken to Twitter to express that this film may be "Fant4stic Level BAD."
As a reliable source and a go-to for all things Marvel and Disney, when Shuler (an inside source) speaks up regarding a matter of this nature, his word is not to be taken lightly. Hopefully the test screenings are not an accurate indication of what's to come; however, if you're one of the many fans looking forward to seeing Sophie Turner embody the iconic Jean Grey, it may be wise to bring down your expectations a bit.

Why is the 'Dark Phoenix' movie performing so poorly at test screenings?
While viewers will be able to draw conclusions regarding the strength of this movie once it hits cinemas, many factors could have set this film up for failure. First off, it suffered from several production delays at the onset. The film was supposed to be released much earlier; however, it was pushed back a bit as a result of reshoots and delays following poor initial test reactions, according to Def Pen.

Aside from technical concerns, the movie itself has angered fans, as it seems to draw on aspects from X-Men: The Last Stand, which, as a film, was widely considered a major mistake by the franchise.
Many fans are also arguing that Sophie Turner does not deliver her best performance in the trailer, and as a result, they have begun boycotting the film.
While it's hard to determine a performance based off of teasers alone, there's a specific scene in which the actress is supposed to feel traumatized; however, the scene just so happens to fall a little flat (to say the least). However, let's give Sophie Turner the benefit of the doubt and wait for the film to draw conclusions relating to this matter.

Since the X-Men is right up there with the Avengers when it comes to fan devotion, this movie has a lot to live up to, and a following that will not be easy to please. So let's hope the test screenings are wrong, and the film turns out to be a major critical success.