Why 'South Park' Has Lasted 23 Years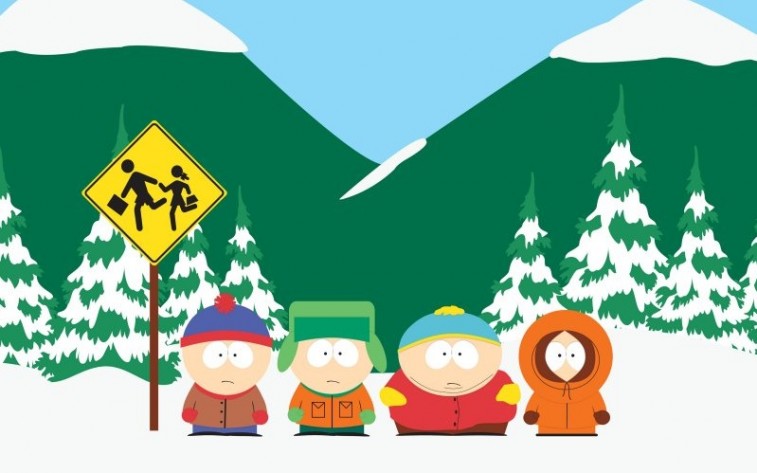 The venerable adults-only animated Comedy Central series South Park has just been picked up for three more seasons, making it the longest-running scripted series in primetime cable history, the network has announced per Deadline. The three additional seasons will take the show about a group of grade school boys living in Colorado through its 23rd season, making the characters suffer through fourth grade for much longer than is humane. By the time the 30 new episodes are completed, South Park will have aired 304 episodes of shenanigans with the kooky paper cut-out characters. So why has this raunchy and offensive show about but not for children lasted so long?
The key reason behind South Park's success is its creators, Trey Stone and Matt Parker, who have become so famous from helming the series that they've been on the cover of Rolling Stone and are considered sort of bad boy outlaws of television, animation, and comedy. Their propensity for breaking every rule coupled with Comedy Central's complete and utter trust in them has resulted in what all creators and networks hope to achieve through such partnerships. South Park is Comedy Central's flagship TV show, making the network untold sums of money, because the company was willing to take a risk on the artists creating a series for it.
They're going to continue with that successful formula, with Stone and Parker writing and directing every episode of the upcoming seasons just as they have since the show started in 1997. "They've given us an insane level of artistic and creative freedom for almost 20 years. They walk the walk," Parker and Stone said of Comedy Central in a statement seen by Variety.
Animated series aren't traditionally as popular as non-animated ones, but they have the potential to last much longer due to the lack of constraints creators face in working with actors. It would be harder to get any actor to star on the same show for 23 years, not to mention work the plot around any changes in the actors's lives. South Park set itself apart instantly for its rough animation style, with the first episode actually being made with cutouts and the subsequent series being created with software that mimics that look.
South Park also went further into the profane and taboo than other adult animated shows like The Simpsons, which is also noteworthy for being one of the longest-running shows in television history and being a huge influence to South Park. Cable allowed South Park more freedom than broadcast and the depraved brains of Stone and Parker ran with that freedom as far as they could go. South Park includes a tongue-in-cheek warning at the beginning that no one should watch the show due to its explicit content, and it's certainly offended many people over the years with its "nothing is sacred" ethos when it comes to satire. Cartman, Kyle, Stan, and the other boys speak in a steady tide of obscenities that are supposed to mimic what boys that age actually talk like when no adults are around. The exploration of what it's like to be young boys is at the core of the show, though the social satire often gets more attention.
Celebrities and other public figures are skewered in hilarious parodies of social issues, with Stone and Parker lampooning every side of every issue to try and make everyone laugh, another reason for the show's huge popularity. Not only is there an endless amount of material for the creators to work with from the ridiculousness of politics and pop culture, but they also work to offend everyone in every possible way. People on both sides of the political spectrum can find things to laugh at (and maybe even laugh at themselves a bit). The more immature, slapstick, and scatological humor can appeal to immature audiences, while Parker and Stone make plenty of smart points about things like consumerism, the media, and war.
It really is a testament to their weird genius that Parker and Stone have made a show with so much disgusting imagery and obscene language that still appeals to such a broad spectrum of people, but somehow they pulled it off. Comedy Central was smart enough to recognize their talent and leave them the creative freedom they needed to create one of the longest-running TV shows of all time. Fans of South Park can rest assured their beloved show will run until 2019, and they can hope for many years to come after that.
More from Entertainment Cheat Sheet:
Want more great content like this? Sign up here to receive the best of Cheat Sheet delivered daily. No spam; just tailored content straight to your inbox.