Why 'Spider-Man' Star Zendaya Doesn't Regret Going All-in on Her Acting Career
A number of singers have made successful transitions to the movies – the most recent example being Lady Gaga, who won a Best Song Oscar for A Star is Born but was also nominated for a Best Actress Oscar. Now Zendaya has joined that club – and she might not look back.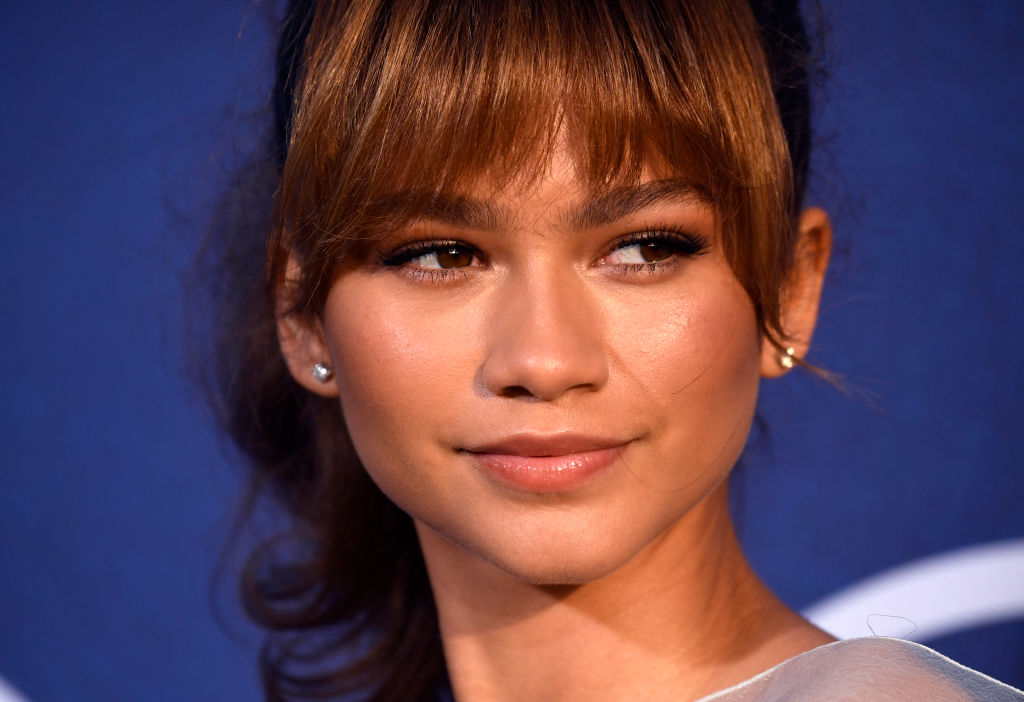 While Lady Gaga is continuing with her music, Zendaya says she plans to concentrate on movies and has no plans to return to music-making, according to Entertainment Tonight.
That news will no doubt frustrate fans who have followed the one-time Disney star for a long while, but she'll still be highly visible – and as The Greatest Showman proved, she's not averse to singing in movies.
Why Zendaya is leaving music behind
Up to this point, Zendaya has tended to mix movies, TV, and music. Her early Disney roles were musical shows like Shake it Up, and she recorded one self-titled solo album in 2013. Her biggest hits were "Replay," "Something New" with Chris Brown, and "Rewrite the Stars" with fellow Disney alumnus Zac Efron on the Greatest Showman soundtrack.
Still, like a lot of young artists, Zendaya struggled to find steady success with her songs. In a music world dominated by established stars like Drake and Taylor Swift, it has become increasingly difficult for up-and-coming artists to gain a foothold. Not to mention that streaming is increasingly how people listen to music, and only the biggest acts tend to make money with a system that pays artists .006 cents per stream.
"I think the [music] industry takes a little bit of passion away from you. It sucks you dry a little bit," she says. "What I thought I wanted, it's not what I want anymore, [especially] when I think about what I had to deal with in the music industry."
Like a lot of former Disney kids, Zendaya has found it hard to shake the preconceptions that come with once having recorded for the Mouse House.
"Having a Disney past sometimes makes it difficult for people to take you seriously," she said. "I'm in the phase of learning and watching and trying to absorb as much as I can."
Other singers who became movie stars
A number of music acts, including The Beatles, made multiple movies without ever truly becoming movie stars. Music was always going to be their primary outlet. One could say the same for Madonna. People tend to laugh her movie career off, because she made many poor choices, including the infamous bomb Shanghai Surprise. But that ignores her genuine successes in movies like Desperately Seeking Susan, Dick Tracy, Evita and A League of Their Own. Still, she was and is primarily known as a musician.
Then there are those people who got famous as musicians first, dipped their toes in movies, and found that movies were what stuck. For many years, it was difficult to think of Cher without Sonny Bono, but in her later years, her movies eclipsed her music after she won an Oscar for Moonstruck. Still, she did have musical hits after Moonstruck, such as "If I Could Turn Back Time" and "Believe." And she sang only last year in Mamma Mia: Here We Go Again.
Other stars start out on the Billboard charts before they migrate to the box-office charts and then pretty much stay there. Will Smith became famous with breezy rap songs like "Parents Just Don't Understand" and "Summertime." For a while, he mixed music with movies but then moves dominated to the point that he hasn't had a Top 40 hit since "Switch" in 2005. Now his movie career is back on the upswing, with the Aladdin remake being a big success.
Zendaya is keeping her options open
Zendaya seems to be headed in Smith's direction, and who can blame her? Once the Marvel Cinematic Universe sucks you in, it can be difficult to look back. She didn't even know what she was auditioning for when she went up for Spider-Man: Homecoming, and now she has Spider-Man: Far From Home to look forward to. She's expanding her horizons even more with a more mature role in HBO's Euphoria, where she plays a teenage addict grappling with anxiety and depression.
"I finally felt like I was doing something that I could push myself [with]. But always you're still going to have that doubt, and [I'm] still in my head, like, 'Wait, can I do it?'" Zendaya said of her part in Euphoria.
Nothing in show business is a sure thing, and Zendaya seems to know that. Although she doesn't plan to make any music, she also takes a "never say never" stance.
"There's this misconstrued idea that once you make it, there's only room for yourself. I disagree. Once you're able to make room for yourself, you try to make as many freakin' rooms as you can," she says.