Why Steve Harvey Wants to Do More Than Just TV Shows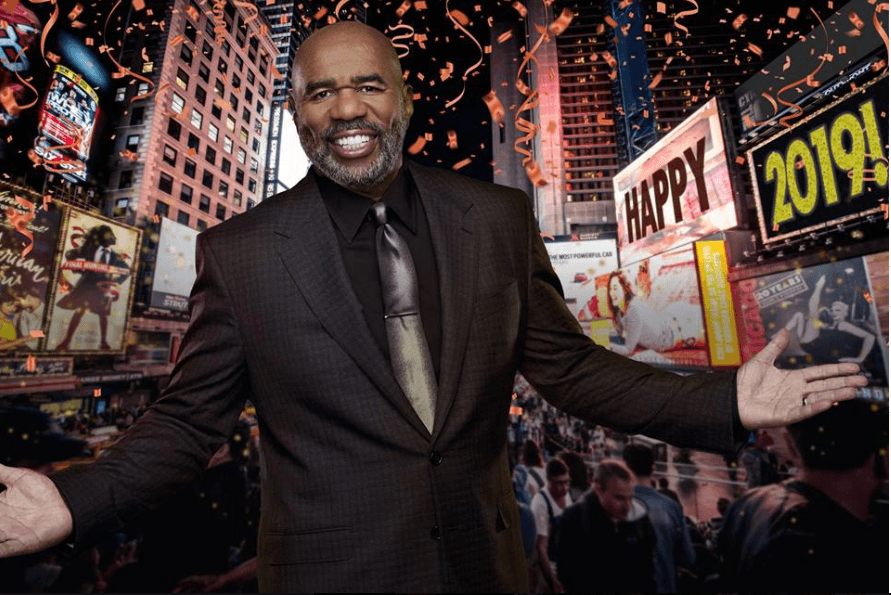 It's safe to say Steve Harvey has officially taken over your airwaves over the last decade. Nobody can turn on their TV's without seeing him hosting something at any given part of the day, and sometimes at night for specific events.
While his ubiquitous TV presence hasn't burned him out on staying close to his family, Harvey is reportedly looking at some other ventures to bring a more fulfilling legacy. Apparently, he's looking to move into the tech space to work "smarter" rather than harder.
Is Harvey's new tech plan a warning tale to other overly hard-working TV hosts?
Just how large is Steve Harvey's TV presence?
If you think Steve Harvey works hard in all his TV jobs, he's doing a lot more than you probably think. Consider he hosts his own daytime talk show, still hosts Family Feud, hosts Little Big Shots on NBC, has his own radio show, hosts a new Fox New Year's Eve special each year, and…woah!
As you can see, it's amazing he has any time with his family with just this partial list of current working credits.
Some of us almost want him to take a break when it appears he hardly has time to breathe. However, he's more self-aware about his entertainment legacy than we are as observers.
Not long ago, Harvey did an interview with Variety on how he's looking beyond TV with the above tech ventures.
Is going into tech the best direction for entertainers?
In the Variety piece, Harvey notes he wants to start investing in creating more apps since he isn't sure he'll be doing his talk show forever. Wisely, he understands the ephemeral nature of show business and how everything could potentially end virtually overnight.
He's also looking at the possibility his talk show might not be on much longer, regardless if he has a million other irons in the fire. According to Harvey, working smarter is always better than working too hard toward eventual burnout.
With his insight, he could lead the way in making tech investments a new precedent in leaving longer showbiz legacies.
What kind of apps would Harvey create?
On Twitter, Harvey has been promoting his current app called Harvey's Hundreds. It's a relational app to his daytime talk show where players have opportunity to win hundreds of dollars playing brain teasers.
The app was recently turned into a mobile experience, and it probably gives us a bit of a preview of what other apps from him would look like. Then again, will leaving a legacy for Harvey really exist exclusively in the app experience?
When he said the "tech space", it could mean a lot more than just apps, the latter of which could look a lot different several decades from now.
Should Harvey combine the tech world with TV?
No matter what Harvey says about the warnings of showbiz, he probably won't be leaving TV any time soon. We've written extensively about his continual TV fortunes, and he has even more going on than what was listed above.
One tech investment he made beyond apps is create a dating website for women called Delightful, something that clearly goes together with real life.
If Harvey is going to invest in more apps, he may want to connect his TV universe to them so they're interactive with each other. Harvey's Hundreds already ties into his talk show, which likely generates more viewers and revenue.
The general public also uses mobile apps at the same time as watching TV. Will we see Harvey ultimately go this route as tech and TV merge? Technology has been trying to kill TV for years, and it hasn't happened yet. No doubt Harvey will continue to be sucked into the vortex of TV at some capacity until he retires.