Why Taylor Swift 'Really Related' To the 'Game of Thrones' Finale
Taylor Swift and Game of Thrones aren't two things you'd expect to hear about in the same conversation unless the topic was something like "pop culture phenomena." But despite this, the acclaimed singer-songwriter is a big fan of the award-winning HBO show. Here's what she thought of the controversial series finale.
Swift is a fan of 'Game of Thrones'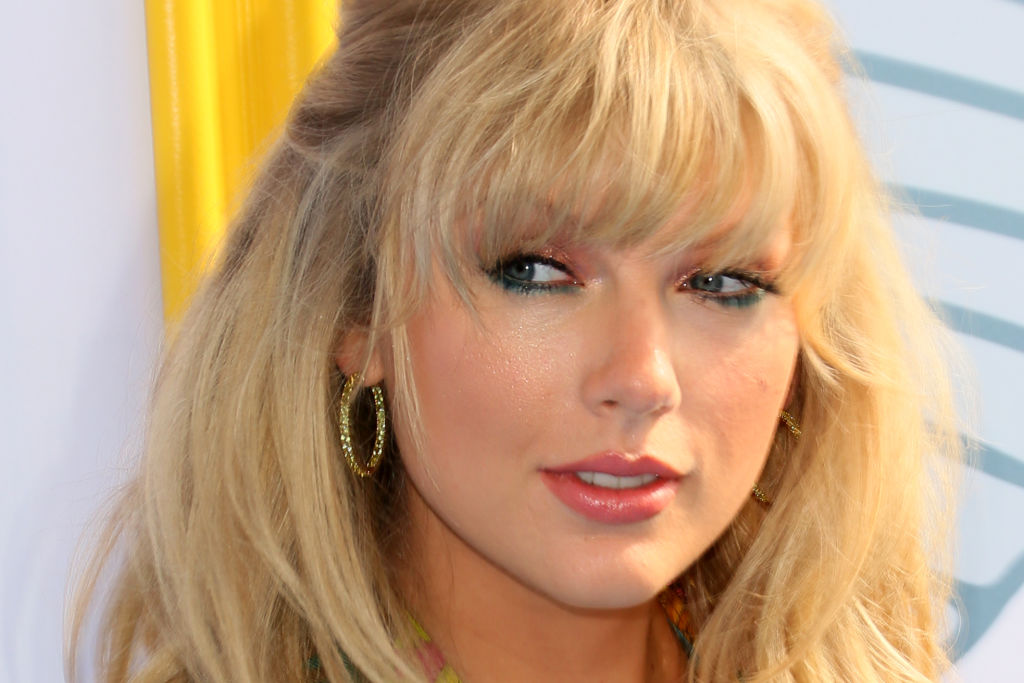 For a couple of years there, everything Swift did earned a lot of speculation, as she didn't give any interviews. Now, she's changing that. And in an interview with EW this year, she spoke about how much she loves Game of Thrones, and how it influenced her creatively.
"My entire outlook on storytelling has been shaped by [Thrones] — the ability to foreshadow stories, to meticulously craft cryptic storylines," she said. "So, I found ways to get more cryptic with information and still be able to share messages with the fans. I aspire to be one one-millionth of the kind of hint dropper the makers of Game of Thrones have been."
This line in her song 'Look What You Made Me Do' is inspired by the show
There are plenty of allusions to Game of Thrones in Swift's 2017 album, reputation. She told EW about a few of them, saying, These songs were half based on what I was going through, but seeing them through a Game of Thrones filter."
At the time, there was speculation about a line in her first single "Look What You Made Me Do," which goes "I've got a list of names and yours is in red underlined." Swift later told EW that the song, "is literally Arya Stark's kill list," confirming this rumor.
Swift 'really related' to this character
But there's another major character who Swift drew inspiration from. Speaking to Rolling Stone recently, she said, "Look at the Game of Thrones finale. I specifically really related to Daenerys' storyline because for me it portrayed that it is a lot easier for a woman to attain power than to maintain it."
This is a theme that relates to that of a track on Swift's new album, Lover, titled "The Man." Swift continued saying, "I thought maybe they're trying to portray her climbing the ladder to the top was a lot easier than maintaining it, because, for me, the times when I felt like I was going insane was when I was trying to maintain my career in the same way that I ascended."
Here's what she thought of the final season
The last season of Game of Thrones, which won quite a few 2019 Emmys, tying its previous record, received a lot of criticism. But Swift thinks there could be another reason for that besides just the material itself.
She told Rolling Stone, "So, clinically our brain responds to our favorite show ending the same way we feel when a breakup occurs. I read that. There's no good way for it to end. No matter what would have happened in that finale, people still would have been really upset because of the fact that it's over."
Has Swift ever met any of the 'Game of Thrones' cast?
Given her status, Swift probably doesn't have a hard time meeting Game of Thrones cast and crew who have inspired her. She told EW in that interview that she spoke with creators D.B. Weiss and David Benioff about how they inspired reputation, and she has another connection to at least one star from the series.
You'll recall that Swift dated Joe Jonas over a decade ago? Well, that's water under the bridge for both. In fact, she's friendly with his wife, and Sansa Stark portrayer, Sophie Turner. Both appeared on The Graham Norton Show earlier this year, and they couldn't have been happier to see one another.