Why The Beatles Dumped Their Least-Wanted Songs on 'Yellow Submarine'
When The Beatles described how hectic their lives were from 1963-67, they weren't exaggerating. Over that time, the band released nine albums of original songs. On top of that, they owed the record company between two and four singles (separate from the records) each year.
Meanwhile, they mixed in two feature films, one poorly received TV movie, and countless concerts and appearances. Indeed, you might be running from fans and snapping at people, too, if you had that type of schedule.
Once the band quit touring for good, they had more time to spend in the studio to lay down whatever sort of tracks they liked. And they used as much of it as they could (over four months) to make their first album as purely studio musicians: Sgt. Pepper's Lonely Hearts Club Band.
But even after finishing that record, the band still had one more feature film to make in order to fulfill its United Artists contract. So The Beatles went with the animated Yellow Submarine. As for the four original songs they'd need, they decided to offer up whatever they had lying around.
The Beatles had almost no interest in another feature film.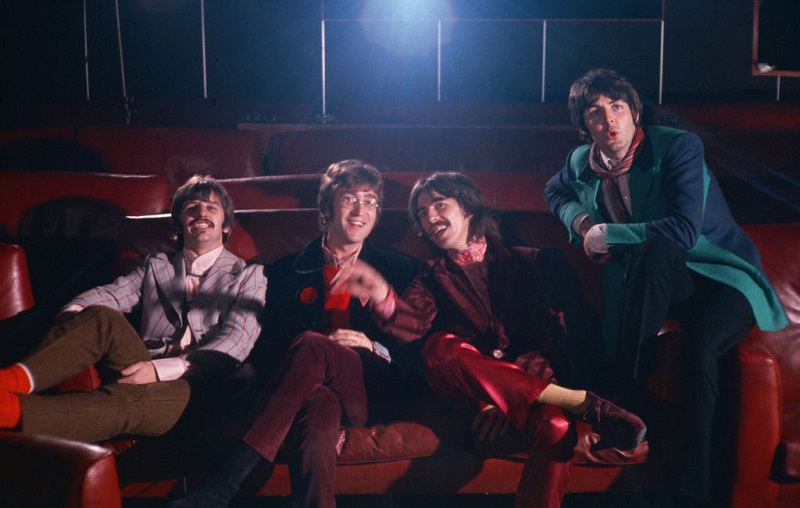 By 1967, The Beatles had no interest in a picture along the lines of A Hard Day's Night or Help! In fact, they didn't want to appear in a film at all. So fans would have to make do with the cartoon version of the Fab Four seen in Yellow Submarine.
But they were equally uninterested in supplying music for the film. According to producer George Martin, they basically agreed to give the least of their work. "Whenever we were working on a song we didn't like too much, they would say, 'OK, let's put that one aside, that will do for Yellow Submarine.'"
At the top of this list were two tracks by George Harrison that no one thought highly of. The first was "Only a Northern Song," a tune George wrote for Sgt. Pepper's that the band decided against using.
"It's All Too Much," the second original by George, came about from his experiments with acid. While the band turned it into a psychedelic romp in the studio, it was obviously no masterpiece. That left two tracks for John Lennon and Paul McCartney to split between them.
John Lennon referred to the filmmakers as 'gross animals.'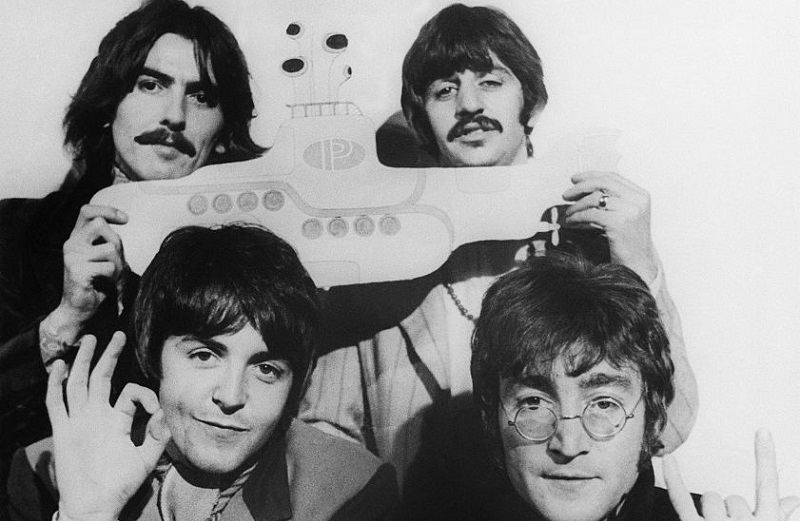 While The Beatles only felt contractually obliged to work on Yellow Submarine, John later spoke of his contempt for the people involved with the film. "They lifted all the ideas for the movie out of our heads and didn't give us any credit," he told Playboy's David Sheff in 1980.
John also referred to the filmmakers as "gross animals" excluding "the guy who drew the paintings." Needing a song to make up the quota, John came up with "Hey Bulldog" based on some lyrics he had lying around in a notebook.
"It was a good-sounding record that means nothing," he said. Last but not least, Paul wrote "All Together Now," the fourth original that made it onto the soundtrack.
Given the lack of new content (the title track and "All You Need Is Love" had come out earlier) and release months after Yellow Submarine debuted in theaters, the soundtrack was a rare Beatles record that didn't hit No. 1. With such minimal effort, it's amazing it hit No. 2 in America.