Why The Beatles' Producer Wanted the 'White Album' Cut in Half
If there's one thing Beatles fans have always wanted, it's "more Beatles." Otherwise, it's hard to imagine the endless reissues being successful. In the last few months (i.e., 50 years later) alone, we've seen an Abbey Road reissue and heard of a pricey vinyl singles collection coming in November.
So when the band returned from India in 1968 with tons of new songs, it didn't seem like a negative. "Paul [McCartney] must have done about a dozen," John Lennon said then. "George [Harrison] says he's got six. I wrote 15. And look what meditation has done for Ringo — after all this time he wrote his first song."
But the band couldn't come close to cramming all that music on one record. For a group that usually released tightly produced, single-disc albums, something would have to give. (Indeed, many things gave during the wild sessions that produced the White Album.)
Producer George Martin, often considered the fifth Beatle, was among those who thought a double album was a bad idea. And he told the band about it at the time.
Martin considered several 'White Album' songs unworthy of release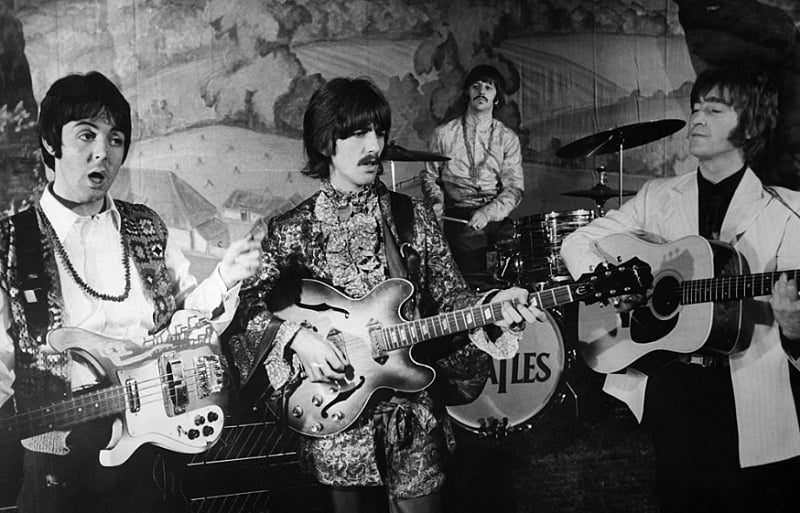 Martin's reasoning was simple: He thought numerous songs the band had written weren't very good. In Mark Lewisohn's The Complete Beatles Recording Sessions, Martin spoke of pleading his case to the Fab Four in '68.
"I really didn't think a lot of the songs were worthy of release," Martin recalled. "I said, 'I don't want a double album. I think you ought to cut out some of these, concentrate on the really good ones and have yourself a really super album.'"
Of the 32 songs they had (two didn't make the cut), Martin believed 14-16 would make a masterpiece. But he didn't break down which ones he believed should be scrapped. That's left fans and critics to guess.
Among those Martin might have left out, we'd bet "Everybody's Got Something to Hide Except Me and My Monkey" was on the list. Since he'd been rough on George Harrison's past work, there's a good chance "Piggies" would also get trimmed. And "Revolution 9" had no chance.
Martin had officially lost control by 'The White Album'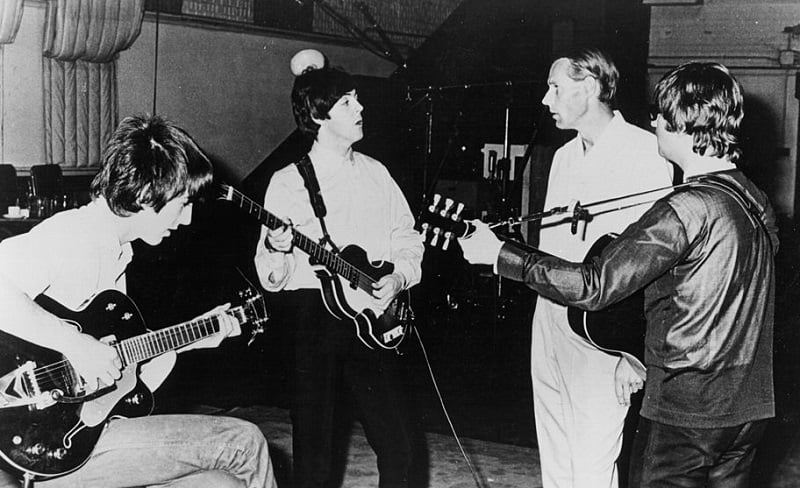 Martin might have thought some White Album songs were junk, but he couldn't do anything about it. By then, The Beatles were an unstoppable force at the record label (and in music in general). So he had no choice but to chase the band around the Abbey Road studios.
"There was so much to do … with two, sometimes three studios in use at any one time," Martin told Lewisohn. "I almost became executive producer, running from one studio to another while The Beatles got on with other things."
Indeed, John saw the record as the work of three solo artists (himself, Paul, and George) with the others serving as the backing band when needed. And here's the rub: 14 of 30 White Album tracks were missing at least one Beatle.
Martin wasn't the only one who said the record could have been trimmed down. "I think in a way it was a mistake doing four sides," George said not long after its release. "Because first of all, it's too big for people to really get into it. I find it heavy to listen to myself."
Also see: The Beatles Song John Lennon Accused Rod Stewart of Plagiarizing