Why the Final 'Sopranos' Episode Still Drives People Crazy
It's been over 12 years since "Made in America," the 86th and final episode of The Sopranos, aired on HBO. But that hasn't stopped people from asking pestering creator David Chase about it. No matter where he goes or what he does, people mention it to Chase to this day.
You don't have to think too hard to understand why people turn to Chase for insight. After all, it's not like his show specialized in ambiguous endings. When Sal "Big Pussy" Bonpensiero (Vincent Pastore) or Bobby Baccala (Steve Schirripa) met their maker, we saw the body.
That wasn't the case with Tony Soprano (James Gandolfini), the boss of the North Jersey mob (or "glorified crew" to some). With the FBI closing in and revenues plummeting due to the war with New York, Tony felt the end coming.
Sopranos viewers felt the end coming, too. Chase, who directed the final episode, wasn't subtle about making every person who walked into Holstein's appear to be an assassin. But instead of watching bullets riddle the body of Tony, viewers watched Chase cut to black.
You can make the case Tony died that night.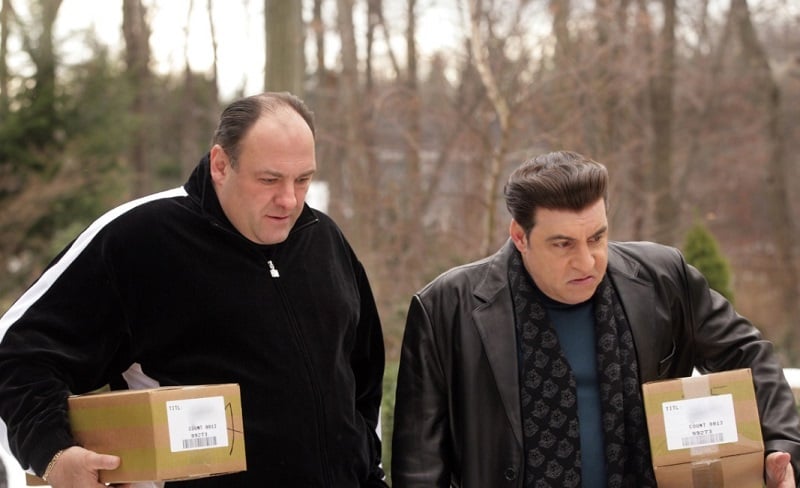 If you want to make the case that Tony got whacked right then and there in Holstein's, be our guest. We did the same thing earlier this month, and we're far from the first (or last) to do so. After all, Tony himself seems to be preparing to die that day, and he calmly accepts it.
By Jersey mob standards, he's had a good run. He and Carmela (Edie Falco) raised two kids (one of whom might become a lawyer); Tony hit a financial peak with his second boat (Stugots II); and, somehow, he's lived to tell the tale — all of it outside jail.
But it was definitely a high-anxiety run. You only need to glance at the bill Tony ran up chatting with Dr. Melfi (Lorraine Bracco). Spending his recent days in hiding at a safe-house also spoiled the glow for him and the family.
So when you see various characters enter Holstein's and the Members Only guy enter bathroom — possibly for a gun, Godfather-style — there's good reason to think Tony got it right there. But we'll never know, and Chase isn't talking,
You can also argue Tony's death comes later down the line.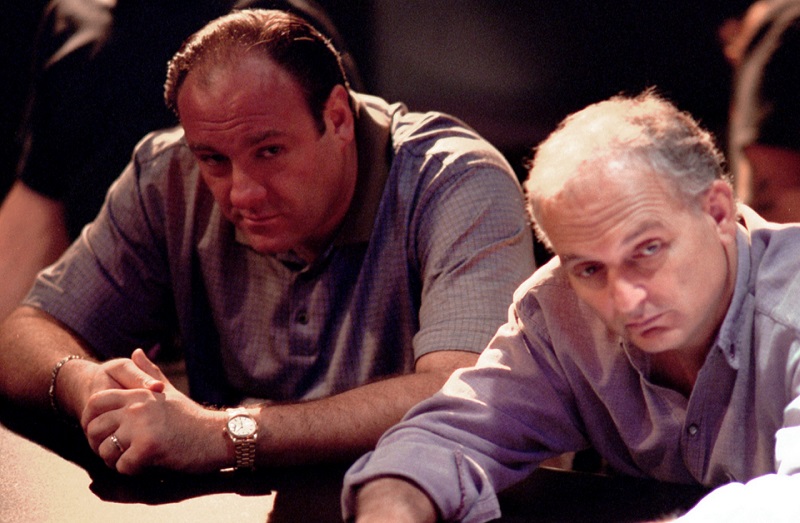 On the other hand, if you wanted to argue Tony was having yet another paranoid moment, you could make the opposite case. Maybe he'll finish his meal with the family, get back into his SUV, and return home to his oversized house.
However, in Chase's eyes, it's only a matter of time. "If he didn't die that night he's going to die very soon," Chase told USA Today in 2012, in response to the 350,000th millionth time he was asked the question. For him, it's not even an interesting discussion to have.
"The problem is the same: There are the number of minutes in life and they go like this," Chase said, voicing a ticking sound. "They're gone. And you don't know when it's coming. That's all I wanted to say."
For fans of The Sopranos who still want closure after all these years, that's about the closest you'll get. Tony's already lived his life by the time the show's final scene comes. From there on out, he's a dead man.
Also see: Was 'The Sopranos' Based on a Real New Jersey Crime Family?