Why the 'Friends' Cast Has Remained Close for More than 20 Years
While the cast of Friends certainly had a lot in common when they were filming the hit sitcom, many years have elapsed since the show drew to a close. Friendships come and go, so even though the cast was pretty close, it would make sense for them to drift apart as they went their separate ways and pursued their own careers.
But one thing that Friends fans love about the show is that many of the cast members remain close friends in real life. (Especially Courteney Cox and Jennifer Aniston, who played Monica and Rachel on the show.) But how and why has the cast remained close for more than 20 years? Here's what we know.
1. They text each other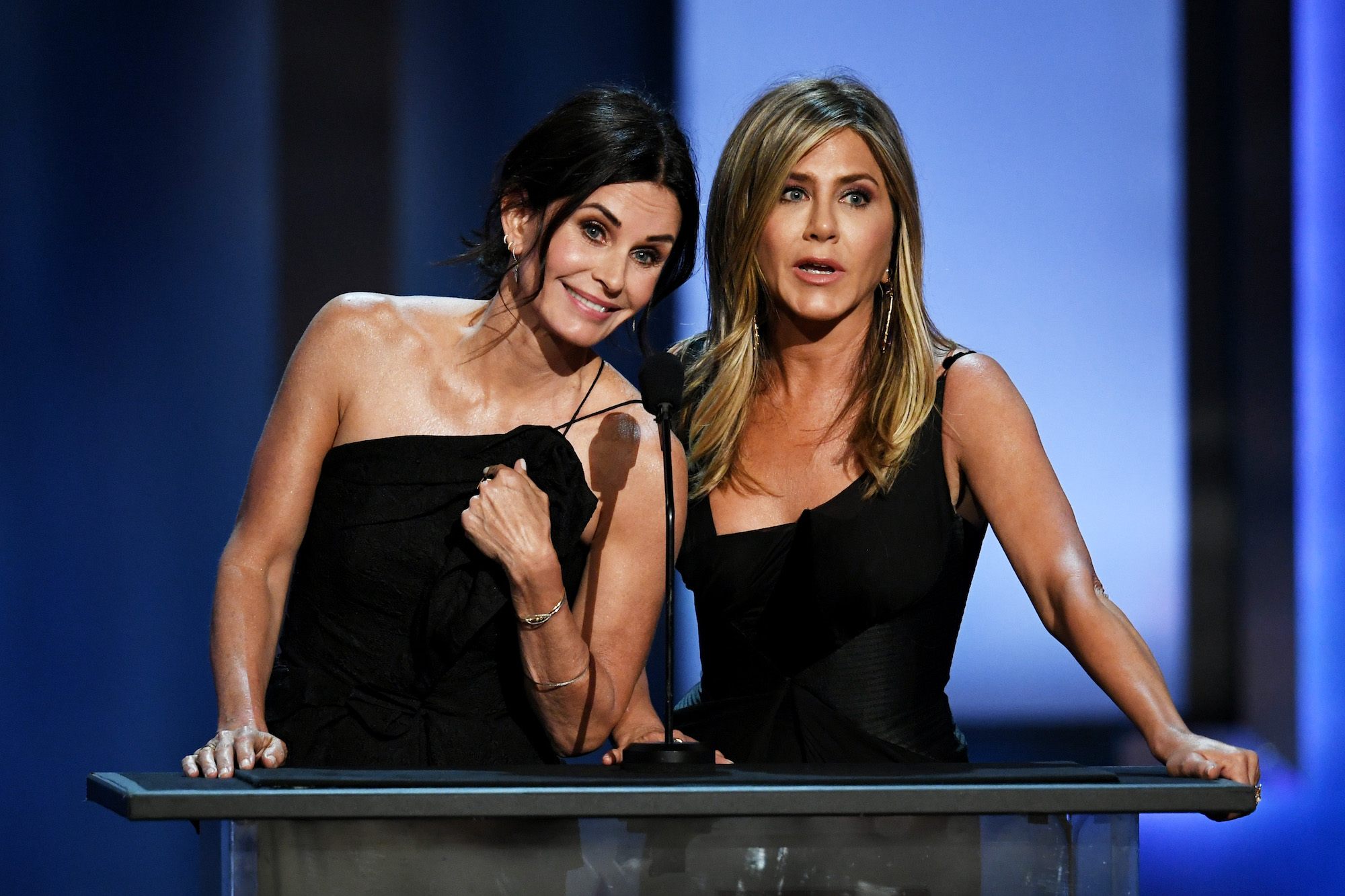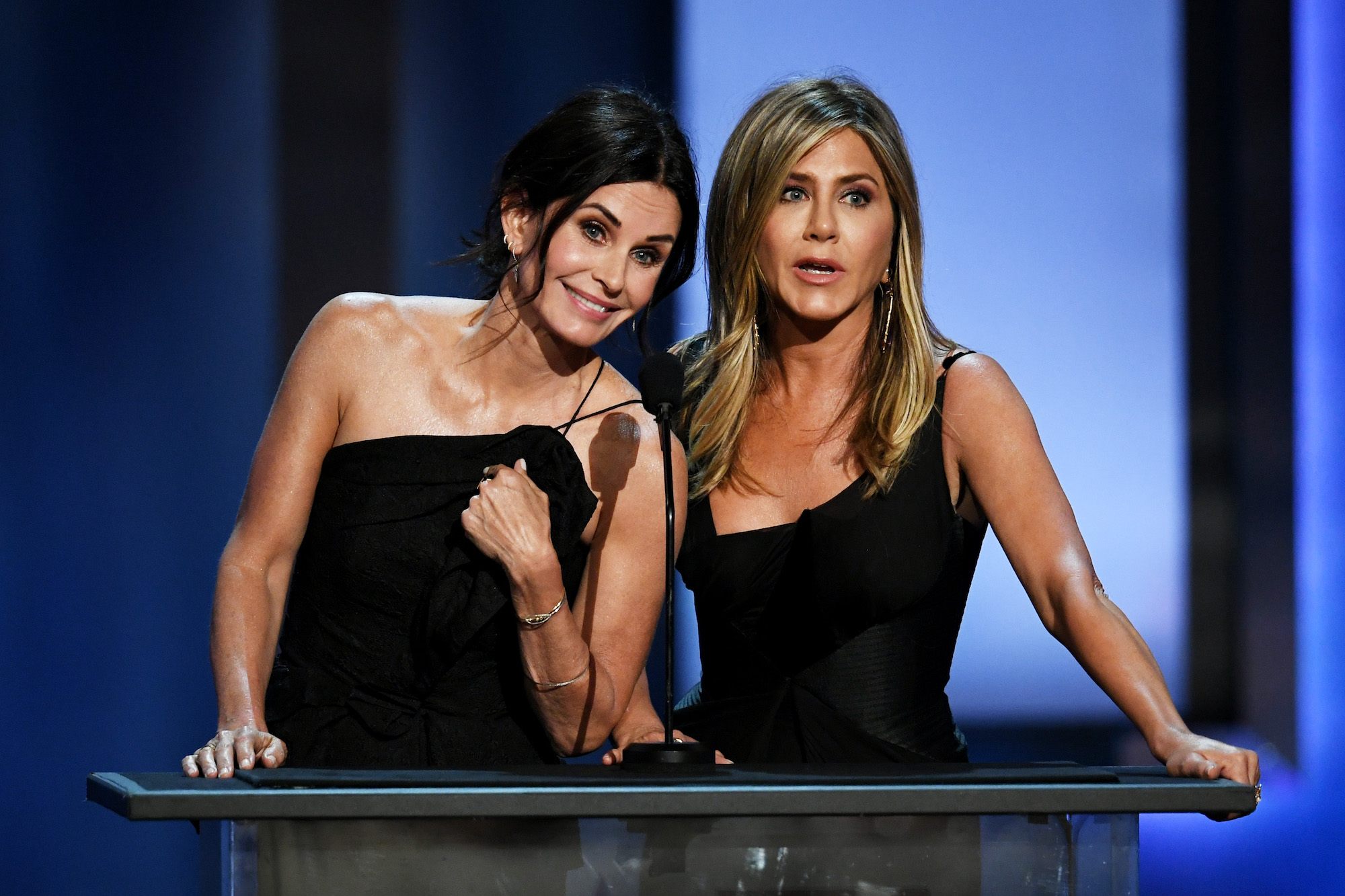 Courteney Cox and Lisa Kudrow revealed in an interview with Us Weekly that they have a group text chain with Jennifer Aniston. Cox joked that the group message is sometimes "too much pressure," noting that "you have something funny to say, and you say it, but then you send the text and they don't get it."
Despite the pressure to find something funny to say, text messages can be a useful tool in maintaining friendships like Cox, Kudrow, and Aniston have. The New York Times advises, "Tailored, thoughtful text messages are a low-effort way to keep up connections when you're short on time." Not sure what to text your own friends? "The key is to share little bits of information about your day that your friend couldn't glean from your Instagram feed or Snapchat story."
2. They spend time together in real life, too
E! News notes that Aniston, Cox, and Kudrow don't just share a group text thread. The actresses also make time to see each other in person, too. They've been photographed on nights out together. They've made joint talk show appearances. And they've also been there for each other for both weddings and divorces.  As the publication reports, "While most costars go back to their individual lives after filming wraps, only to cross paths at the occasional award show or West Hollywood valet line, the women of Friends get together on the regular."
The New York Times notes that one smart way "to cement longstanding friendships when things are hectic is to go out of your way to attend any milestone events." The publication advises, "There aren't too many chances to make an impact in someone's life, but if you move mountains and carve out time for your friend's event, it'll sustain a friendship for a long time."
3. They say it's like no time has elapsed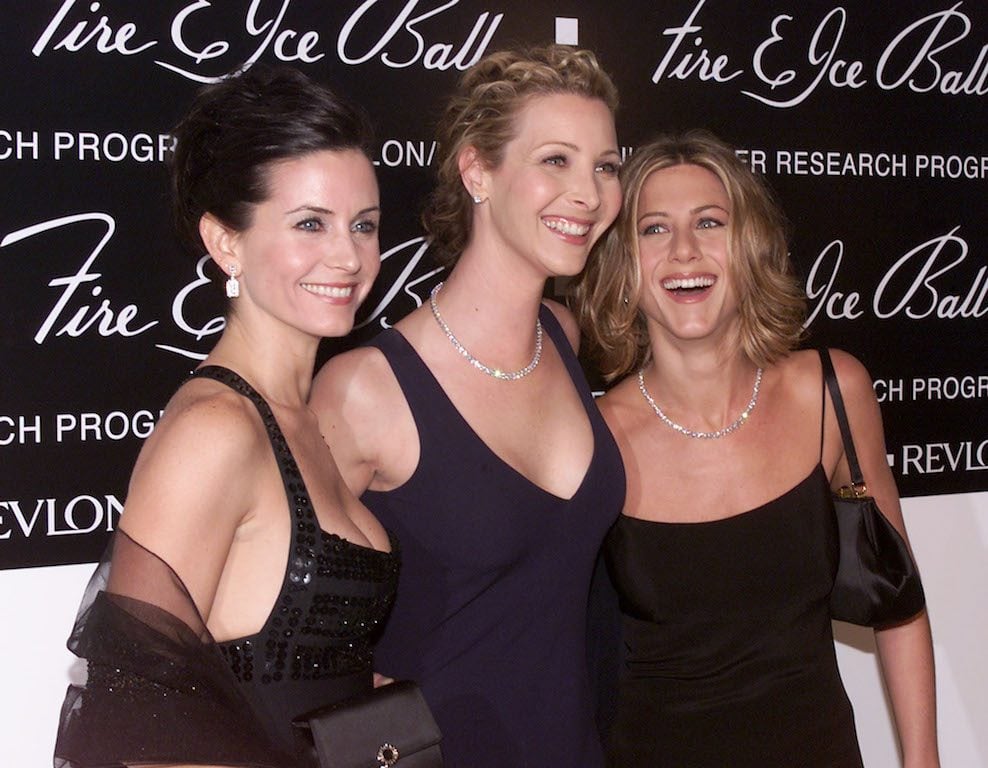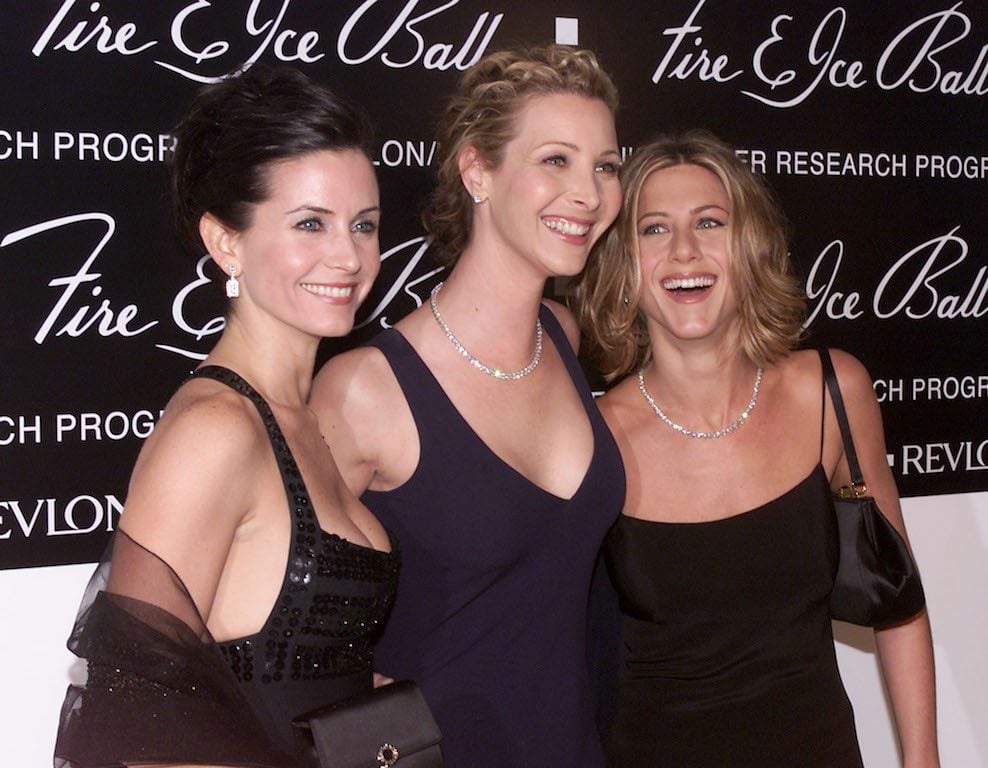 As Matt LeBlanc said in an interview with Entertainment Tonight, things have changed since the cast was filming Friends together. "We don't get to see each other as much as we used to," LeBlanc conceded. "But don't get too sad just yet! Whenever the gang gets back together, it's just like old times," he said. "It's like no time has elapsed you know. People in a building with no windows for 10 years, all day, every day and then let them out, they are going to drift apart. But then when they get back together, it's like it never stopped."
That may be because the cast of Friends always supported each other, and the actors and actresses were honest with each other. Psychology Today reports that "Superficial relationships often fizzle over time. To achieve a solid friendship, you have to be honest with each other."
4. They keep trying for a reunion
E! News notes that the female leads of Friends not only get together regularly, but also try to get the sitcom's main actors to participate, too. "They're continuously striving to have the rest of the sextet — Matt LeBlanc, Matthew Perry and David Schwimmer — join in," the publication reports. Kudrow once said that they're "constantly" suggesting potential dates. She said that trying to coordinate six people's schedules is "crazy," but added, "it's sweet that we're trying, isn't it?"
The New York Times reports that when you work to maintain friendships, "While the energy expended to keep contact going may not always be equal, it's important to be mindful of the attempts your friends make to connect." It sounds like that's exactly what Kudrow is doing.
5. They've continued working together
As Bustle reports, the Friends cast has also found opportunities to keep working with each other, even if they aren't all working on the same show anymore. David Schwimmer guest-starred on Lisa Kudrow's Web Therapy. Courteney Cox and Matthew Perry reunited when Perry guest-starred on Cougar Town. And Cox appeared on Perry's Go On. Plus, various cast members have made talk show appearances together many times over the years.
While some cast members would like to reboot Friends — especially Jennifer Aniston — guest star roles and joint interviews seem to be a realistic approach to getting the team back together. Psychology Today reports that altering your expectations is an important part of remaining friends with people, even when you have different goals and viewpoints.
6. They know what they have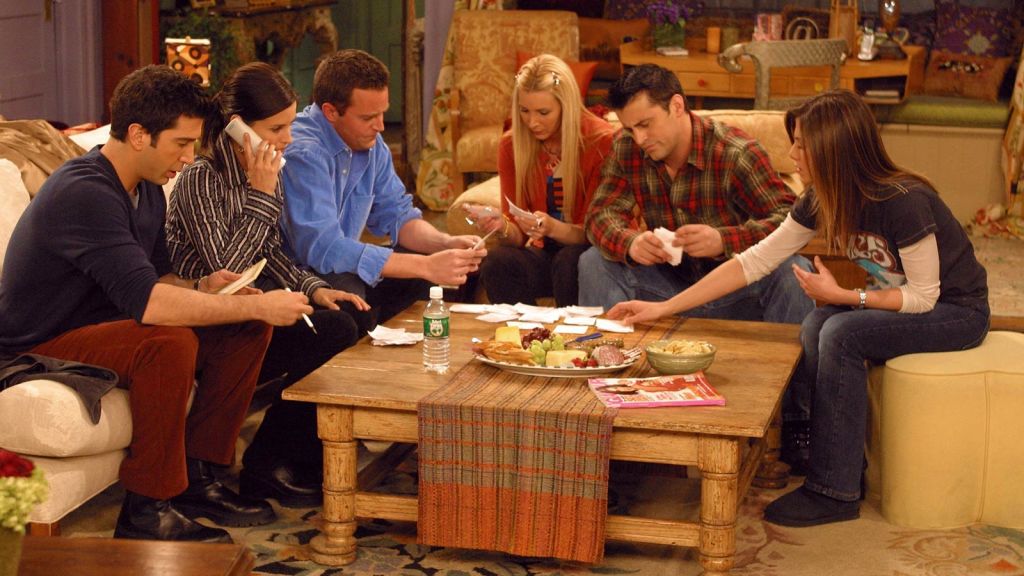 The Friends cast formed some strong bonds when they worked together for so long. And it sounds like they really appreciate the friendships they built over that time. As Kudrow once told The Guardian, she makes an effort to stay in touch with everybody. "We spent 10 years together, almost every day. We all went through something significant together, and that's a strong bond. As you get older, you realize, oh, you don't have that with just about everybody."
Plus, Matthew Perry — who has said that he's not interested in a Friends reboot — has referred to working on the sitcom as "the best job in the world."
Psychology Today reports that showing appreciation is a big part of maintaining friendships long-term — so Kudrow is definitely on the right track. "Slipping into routine can leave us more likely to take friends for granted," the publication warns. "Make sure to express how you feel, and take actions that show how well you know and care for them."
Read more: Here's What the 'Friends' Apartment Would Be Worth in New York Today
Check out The Cheat Sheet on Facebook!