Here's Why the Kardashian Christmas Photoshoot Is Cancelled This Year
It seems that the Kardashians have always had a family Christmas card. When Khloé was a mere toddler, and Rob had not yet been born, she and her only siblings, Kourtney and Kim wore plaid, smocked dresses, as they posed for the family card. Before their father, Robert, passed away from cancer in 1990, there is a precious picture used for their Christmas card in which Kris, Rob, Robert, Khloé, Kourtney, and Kim are dressed in black with bows in their hair and Rob in a striped toddler jumpsuit.
Kardashians love Christmas card glitz and glamour
The year Kendall was born, the Jenner/Kardashian card began to get a little more stylish. Everyone wore white, the sisters wore sleeveless dresses, and the vibe was, well, just a bit edgier. The quality of the photo is weak, and the overall emotion behind the posed faces smacks of some possible underlying tension.
The year that the Kendall girls had reached the teen and tween levels, red was the choice of color, and the Kardashian/Jenner men wore suits.
Possibly the most lavish and memorable Christmas card sent to friends by the clan was the 2013 David LaChapelle photograph of the family in a movie theater lobby. The neon colors and the insane poses made for a lasting impression.
The 2011 card photo was novel and maybe a tad freaky. The holiday card photograph was in three dimensions.
One year, the whole family wore motorcycle jackets. The year Robert Kardashian died, the Christmas photo was somber, and all wore black, perhaps to honor his memory. The weirdest of all Christmas card photo shoots was the year the family used a picture taken at the wedding of Khloé and Lamar Odom in which stands for all the world to see, wedding guest Ryan Seacrest.
Kardashian's no-shows in past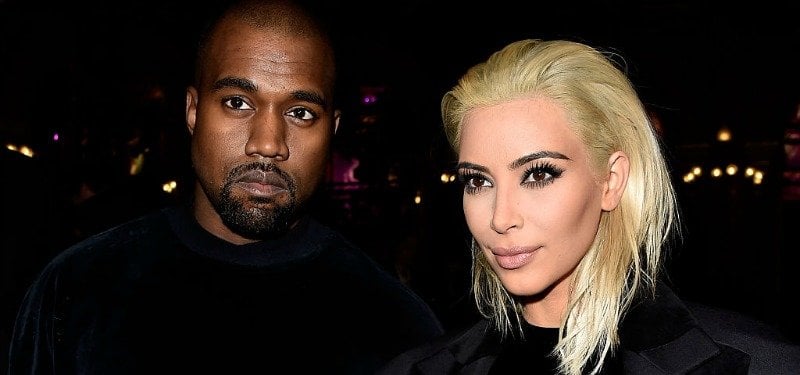 December of 2014, Kim told Glamour UK that her family was not sending out a Christmas card. The family reported that they had "run out of time." Instead, Kim said they would have a spectacular photo booth at their New Year's Eve party and would send a compilation of the photos on a New Year's card.
Again, Christmas of 2016 found the family unable to get together for the shoot. It was a particularly bad year for the Kardashians, so it was understandable. Kim was the victim of a robbery while in Paris. Kanye was just released from the hospital. The Rob Kardashian and Blac Chyna drama was at its height.
Last year, the card almost got eliminated due to scheduling problems, along with an enormous Kim vs. Kourtney blow up.
Christmas card 2018
On December 5, 2018, Kim Kardashian told E! News there would be no Christmas card this year. Kardashian fans collectively heaved a sigh of regret. But what with busy schedules, so many people to coordinate, and other family issues, the shoot did not happen.
Wait! Wait! Today, December 14, 2018. Kim herself took to Instagram and teased that she might ambush her family into posing for the holiday photo. Maybe there is no Grinch. Perhaps there is a Santa.
"We're on set today for a secret project," the 38-year-old reality star noted in the first clip. "… I'm here with all my sisters and my mom. Do you think I should pop up on them with a photographer and shoot our family Christmas card? I think I can get this done."
Kim continued by suggesting that she might be able to get all the kids in a picture, as well. She had some other exciting ideas in the works that included a Christmas Eve photo shoot at Kanye's and her home.
Kardashian Christmas miracle
We'll be waiting with bated breath to see if the Kardashian/Jenner ladies get corraled into a spur-of-the-moment photograph with no babies or daddies. All we have to say is, "Good luck, Kim."