Why the Kardashians Have No Right to Be Mad at Lamar Odom's Revealing Book
As Lamar Odom's new tell-all book, Darkness to Light: A Memoir, tops the charts as an Amazon bestseller, the Kardashians are showing that maybe they can dish it out, but they can't take it. As you might have guessed from the title, the book is all about Lamar Odom's recent struggles, from drugs and addiction to fame and sex, and how he is working on recovering from it all. What's more, the book certainly does not shy away from pulling back the "kurtain" on Khloé and the rest of the Kardashian clan.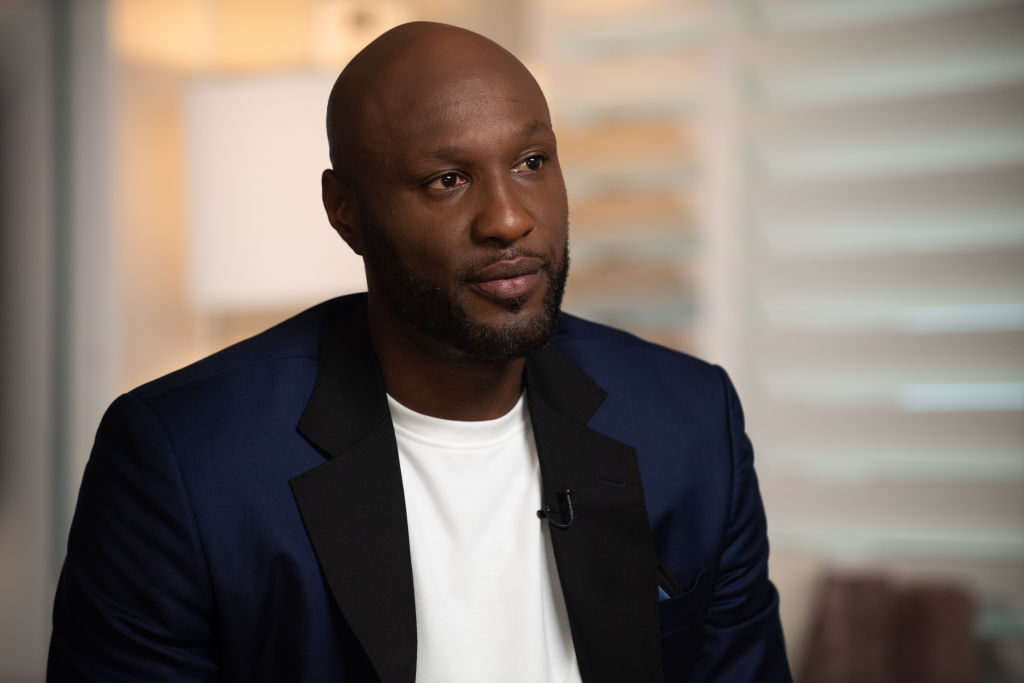 But is Lamar's memoir just flipping the script on the Kardashians? After all, they have capitalized on living in the public eye for over a decade which helped them build a media empire exploiting drama, gossip, and fame. While personal details can be private for many celebrities, the Kardashians made it their brand "blurring the personal and the professional." So, do Khloé and her family have a right to be upset, or should this be a lesson learned for them about using drama for gain and fame that could hurt those involved?
What does Lamar Odom's book reveal?
Lamar reflects on many personal (and sometimes public) scandals in his dramatic memoir, but perhaps the most shocking of all is his drug-fueled threat to kill Khloé when they were married. Khloé has opened up and reached out to Lamar about the book, but some sources say behind the scenes she is upset or even disgusted. Was it too far for Lamar to reveal intimate details of how he made Khloé feel like a victim?
That's not all: His book also details a terrible outburst by Khloé. According to Lamar, Khloé and her mom, Kris Jenner, discovered multiple adult entertainers in Lamar's hotel room. Khloé lost control and violently attacked one of the women. Apparently, she was so out of control in reaction to seeing Lamar cheating, who was her husband at the time, that security guards had to intervene to break up the fight.
Do the Kardashians care about Lamar Odom's tell-all book?
Khloé's family and friends are circling the wagons and trying to signal that they don't care about Lamar's book, regardless of what he claims Khloé did. And Khloé recently posted pictures on Instagram enjoying the beach with her adorable daughter, True. Whether it's true or not, she doesn't seem to be showing that the shocking details revealed to the world by Lamar's book are getting to her.
That said, Lamar claims in the book that during his hospital stay after passing out at a Nevada brothel in 2015, the Kardashians sometimes seemed more concerned about the public fallout and the effect on their brand than about his health or well-being. Lamar wrote: "…in the middle of the chaos, they were still trying to protect their brand." So, even if they don't want to admit it openly, there is no doubt that Kardashians could be deeply worried about yet another Lamar-fueled scandal with the popularity of his book and what it reveals.
Did Lamar Odom go too far or is this part of the Kardashian life?
So, the Kardashians may be circling the wagons and be concerned about the effect of such lurid details on their collective reputation and fortunes. But is this just par for the course? As the saying goes, 'if you live by the sword, you die by the sword'. As any longtime Kardashian fan (or just casual observer) would say, Lamar is merely following the Kardashian business model of capitalizing off of drama people are interested in. Maybe this will teach the Kardashians to stop relying on and driving a 'drama economy'. Or, maybe, they will do what they do best: find a way to capitalize on this drama for themselves.