Why 'The LEGO Batman Movie' is Exactly What the Character Needs
Since his inception by Bob Kane and Bill Finger in 1939, Batman has remained one of the most popular and omnipresent superheroes of all time. Beyond the comic book page, Bruce Wayne's alter-ego has appeared time and again on television and the big screen, with countless versions of the character all drawing inspiration from his many past adventures.
Recently, filmmaker Zack Snyder brought the latest re-imagined version of the Caped Crusader to life in Batman v Superman: Dawn of Justice, with Ben Affleck donning the cape and cowl this time around. Yet, its release was shortly preceded by the first footage for a much different take on Batman, one that is set to arrive in theaters this week.
After The LEGO Movie was released to critical acclaim in 2014, one of the film's standout characters was undoubtedly its tongue-in-cheek version of Batman (voiced by Will Arnett). Portrayed as a cartoonish arrogant hero who was just as obsessed with his brooding persona ("Darkness! No parents!") as fighting crime, the character served as a brilliant foil to the gritty version fans had just seen in Christopher Nolan's The Dark Knight trilogy, adding a bit of familiarity to the newly created world that The LEGO Movie and a bit of levity to character desperately needed some. So it was little surprise when Warner Bros. announced a spin-off film revolving around Arnett's Batman.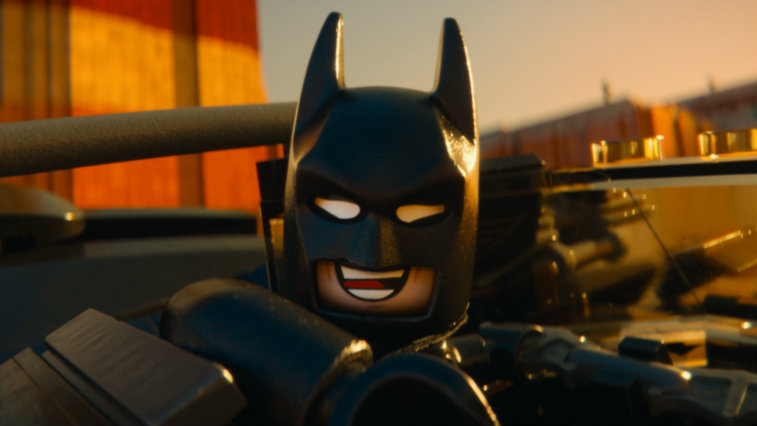 Now that Batman v Superman is being routinely considered "joyless" and "dour" in its handling of its titular DC heroes as well as the comic book universe they inhabit, the time may be perfect for The LEGO Batman Movie to acknowledge the character's goofier aspects and provide a refreshing change of pace. After all, this is a character who has often been depicted as somewhat mentally unstable and whose stable of villains are themed after one gimmick after another, from a chaos-obsessed clown to a woman with a certain penchant for all things feline.
Sure, Nolan and Snyder can mine this material for all the serious drama they want, but at its essence, the mythology behind Batman (and other DC and Marvel heroes) boils down to some pretty silly stuff.

However, rather than mocking the Dark Knight's dense backstory, The LEGO Batman Movie looks to be embracing all elements of his history, celebrating the different interpretations over the years and acknowledging that they are all valid. This is a fact that many comic book fans seem to overlook when they criticize a certain film or story arc as not featuring "their" version of Batman.
Over the past 70 years, the character has served many functions, and The LEGO Batman Movie's campier version seems to be on a mission to remind moviegoers that it's OK for the same character to be portrayed as one-man army fixated on doling out justice and a self-pitying goof more obsessed with himself than taking down criminals.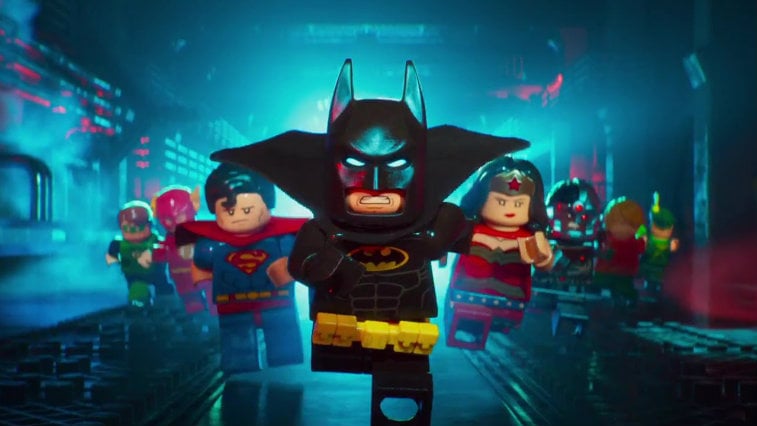 In fact, such a light-hearted presentation of Batman might be necessary at this point to keep the character's widespread popularity running strong. Although Batman v Superman certainly has its fans, the film — and DC's budding shared movie universe — doesn't have that exhilarating sense of fun and escapism that the Marvel films do.
This is not to say that the two studios need to follow the same approach, but mixing up the big-screen Batman presence with a more comedic cinematic experience should go a long way to revitalize any waning public interest in the character that may have resulted from his gloomy portrayal in the latest film. If nothing else, perhaps Arnett's Batman — joined this time by Ralph Fiennes's Alfred, Michael Cera's Robin, and Zach Galifianakis's Joker — can lay down some sweet new tracks when he returns to theaters next year.
Follow Robert Yaniz Jr. on Twitter @CrookedTable
Check out Entertainment Cheat Sheet on Facebook!