Why the Nicole Kidman and Keith Urban Marriage Rumors Probably Aren't True
Keith Urban and Nicole Kidman are happily married, despite Tabloid reports.
Reports are now claiming that Nicole Kidman might leave Hollywood to save her marriage. Keith Urban and Kidman wed in 2006 and are often the subject of controversy. They both often post happy photos of them together on their Instagram accounts. They also show plenty of PDA at award ceremonies, so what is all the hype about these rumors?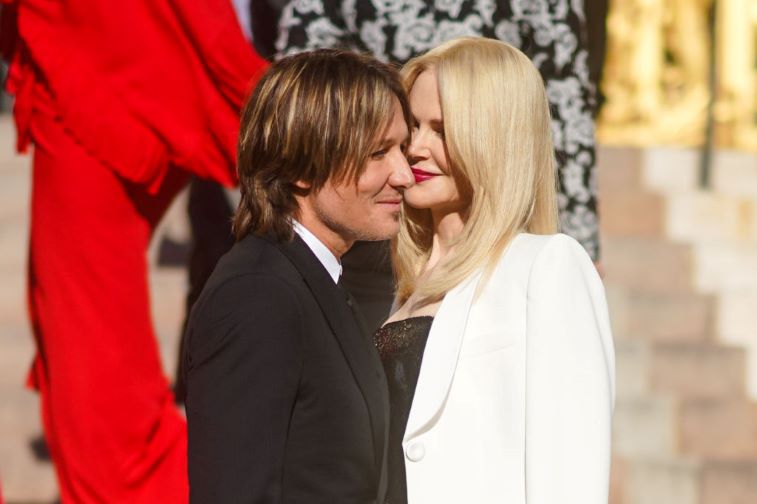 What exactly are the rumors surrounding Kidman and Urban's marriage?
Despite going strong for nearly 15 years, Kidman and Urban are consistently featured in the Tabloids as possibly divorcing. 
The latest rumor surrounding the couple is that Urban is upset with Kidman for not spending enough time with him and their two daughters. The Globe reported that Kidman now has to choose between her career as an actress/producer or her family.
Rumors are flying that she is choosing her family and quitting acting altogether. Another tabloid put Kidman on the cover, saying that she is all "skin and bones" now because she is so distraught over her relationship troubles. 
Kidman and Urban's Instagram accounts portray a happy marriage
Over the summer, both Kidman and Urban posted sweet photos of the two of them smiling and cuddling. One photo shared by the Big Little Lies star included the caption, "Nothing like a weekend full of Broadway, Family & Love."
It does not sound like she is having any issues in her marriage. 
Urban's posts are even more romantic than Kidman's (if that's even possible). He wrote on their wedding anniversary, "‪Thirteen years of magic, music, romance, wild adventures, and the ongoing discovery of pure love. Happy Anniversary, Babygirl."
The picture Urban posted was one with him wrapping his arms around her. It doesn't look like he is upset with her for not spending enough time with him.
The country music singer talked about Kidman's feistiness in the bedroom in one of his new songs over the summer. When asked about the song and if it embarrasses her, Kidman responded that she would rather it be that way than being called boring. She seems to like being his muse and does not want to censor the star.
Kidman and Urban show plenty of PDA publicly including at award ceremonies
Take a look at the photo below from the ACM awards just six months ago. These two are very happily married. 
There are numerous other photos from the ACM award show Urban and Kidman gazing into each other's eyes. They are very affectionate and do not seem to care who sees them acting this way.
It sounds like they are both very busy with their careers, but when they do have time to spend together, they make the most of it. 
The photos of the pair in Paris are enough to melt our hearts. We have no idea where the tabloids are getting their reports.
It looks like we should ignore the tabloids. We can keep following the couple and their adorable, very romantic marriage on Instagram.