Why the 'Pirates of the Caribbean' Series Should End

As the age of marquee stars continues to dwindle, Hollywood is becoming more and more reliant on proven brands and franchises to rein in audiences. However, while some film series manage to keep things fresh from one film to the next, there ultimately comes a time when enough is enough. We've previously discussed why the hugely successful Fast & Furious franchise should begin winding down, but perhaps an even greater offender of stretching an initial premise to its very limit is Disney's Pirates of the Caribbean series.
Few critics or moviegoers had faith that a film version of the popular theme park attraction could be anything more than a blatant cash grab. Yet, Pirates of the Caribbean: The Curse of the Black Pearl shocked the world with a swashbuckling tale full of impressive visuals, a sharp script and rollicking action. Most impressive of all was the unforgettable performance by Johnny Depp, who created a modern icon with his morally ambiguous Jack Sparrow and earned his very first Oscar nomination for his effort.
A pair of sequels — shot back  to back, no less — weakened audience goodwill a bit, as neither are as beloved as that original film. Nevertheless, at least even these bloated, more uneven releases fleshed out popular characters like Will Turner (Orlando Bloom) and Elizabeth Swann (Keira Knightley) and, alongside the first film, served as a relatively cohesive trilogy.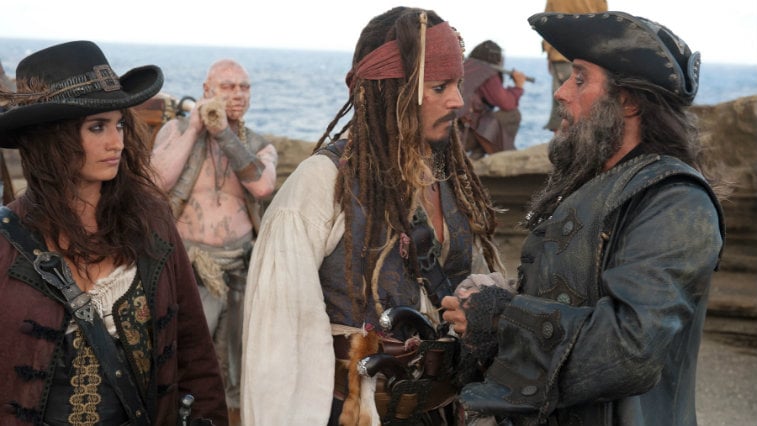 Since then, the Pirates of the Caribbean franchise has fallen drastically downhill. Sure, 2011 entry Pirates of the Caribbean: On Stranger Tides earned more than $1 billion worldwide, but it did so amid scathing reviews. Any semblance of quirky charm and sense of adventure the franchise once had seemed to evaporate, leaving a hollow cinematic experience that felt like a desperate attempt to extend the brand and help Disney ensure a profit that year. In short, the franchise had become everything that critics worried it would be prior to the first film's release.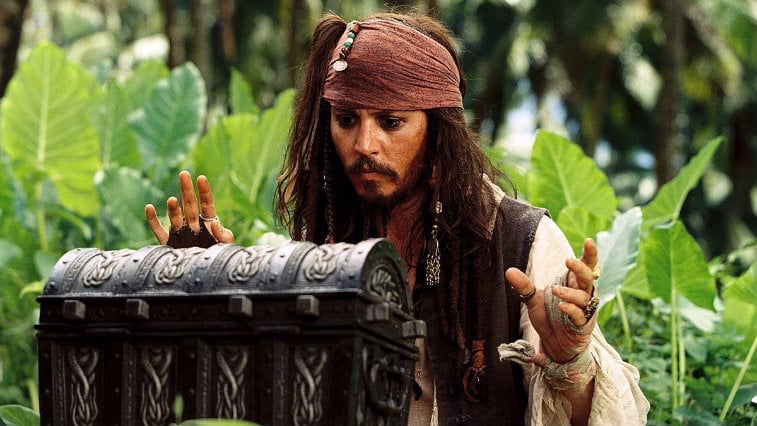 Even Depp himself appears at a loss for fresh ideas, content to regurgitate the same schtick film after film. In fact, the actor has done little more than variations of his Jack Sparrow persona in nearly all his films over the last few years, and the seemingly never-ending nature of the Pirates of the Caribbean franchise only exacerbates his inability to let it go (Disney reference intended) already. Though the character was once full of surprise and offbeat humor, he is now just a shell of the rogue he once was.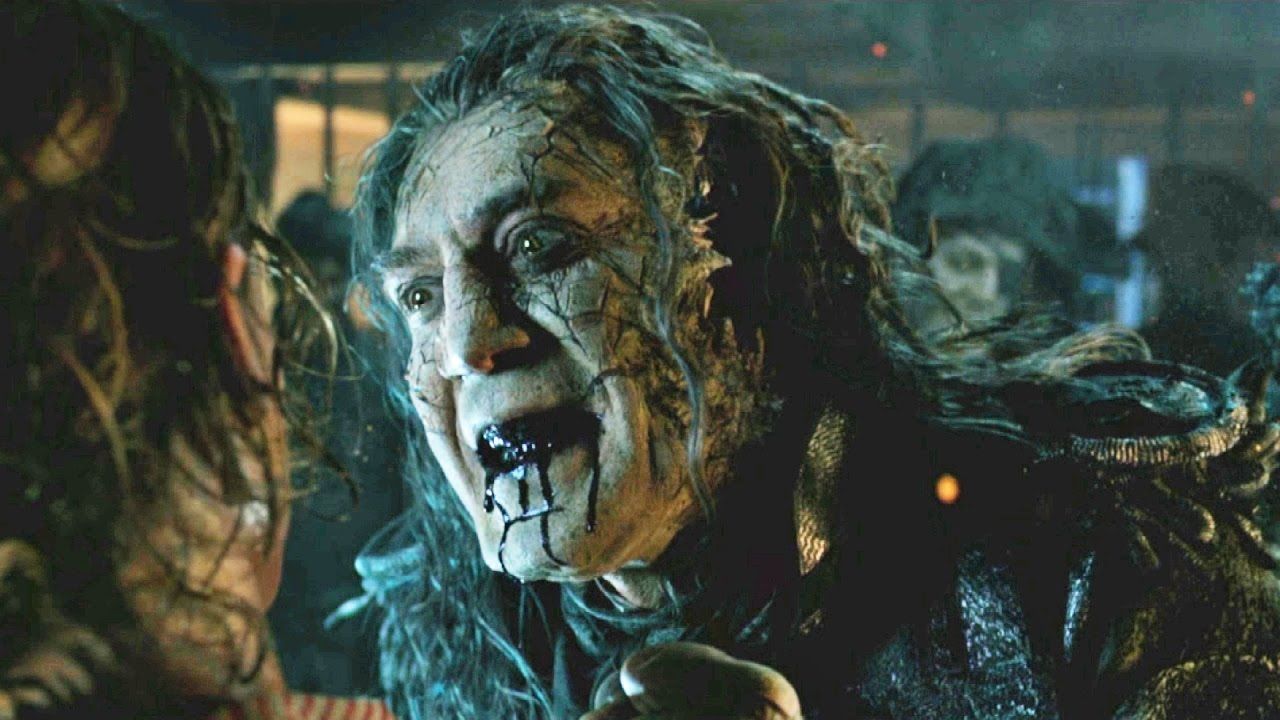 The upcoming release of Pirates of the Caribbean: Dead Men Tell No Tales — set to arrive in theaters in summer 2017 — looks to be only take the series further down the path already travelled. Bloom is set to reunite with Depp and returning stars Geoffrey Rush and Kevin McNally for the film, with Javier Bardem (husband of On Stranger Tides star Penelope Cruz) as the new villain.
As the official synopsis describes, Bardem will play the terrifying Captain Salazar, who escapes from the Devil's Triangle, "determined to kill every pirate at sea…including his old nemesis, Jack Sparrow." Captain Jack's only hope of survival is to get his hands on the legendary Trident of Poseidon, a powerful artifact that bestows upon its possessor total control over the seas.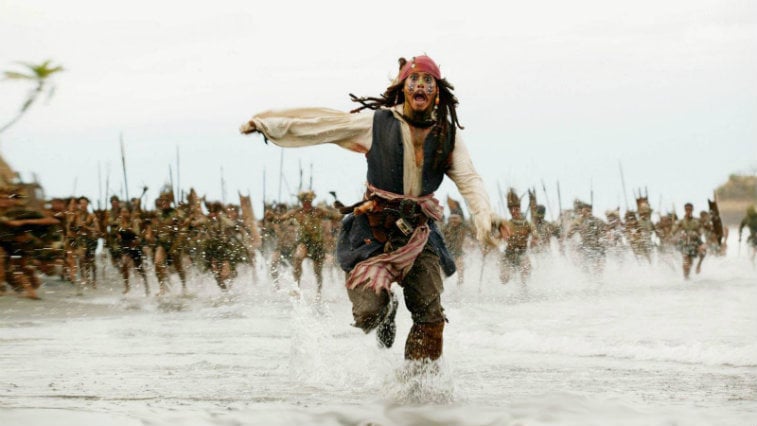 Bardem's inspired casting aside, details about the film have so far offered little in the way of hope for redemption. Even its title is simply lifted out of the revamped version of the theme park attraction. However, perhaps there's a chance that the new film could reinvigorate the franchise. If not, the best thing Depp can do is walk away, likely killing Disney's desire for more Pirates films. The actor and his franchise need to spend time apart, at least for the sake of audiences tired of shallow (sea-faring pun intended) blockbuster fare.
Follow Robert Yaniz Jr. on Twitter @CrookedTable
Check out Entertainment Cheat Sheet on Facebook!