Why The Royal Family Doesn't Want Camilla Parker-Bowles To Have 'Queen Consort' Title
Anyone who knows anything about the royal family knows that Camilla Parker-Bowles isn't exactly most people's favorite royal. She reportedly has a notoriously bad relationship with Queen Elizabeth, who has called her a "wicked woman" in the past, and royal watchers claim Meghan Markle and Kate Middleton often appears icy towards her. While she may have the sympathy of her royal stepsons, she certainly doesn't do herself any favors in the hearts of royal watchers when she does things that are perceived to disrespect Princess Diana's legacy.
No matter the reason that Prince Charles fell in love with Parker-Bowles over Princess Diana, the fact remains that Duchess of Cornwall is a member of the royal family, for better or worse. So it's still a little shocking even despite all the bad blood to hear that the royal family reportedly doesn't like the idea of Parker-Bowles being given the title of Queen Consort.
If you're wondering what that title is, it's the title that would effectively make her Queen of England if and when Prince Charles were to become King. It's a pretty big deal if the royal family doesn't want her to have the title. So what could be going on there?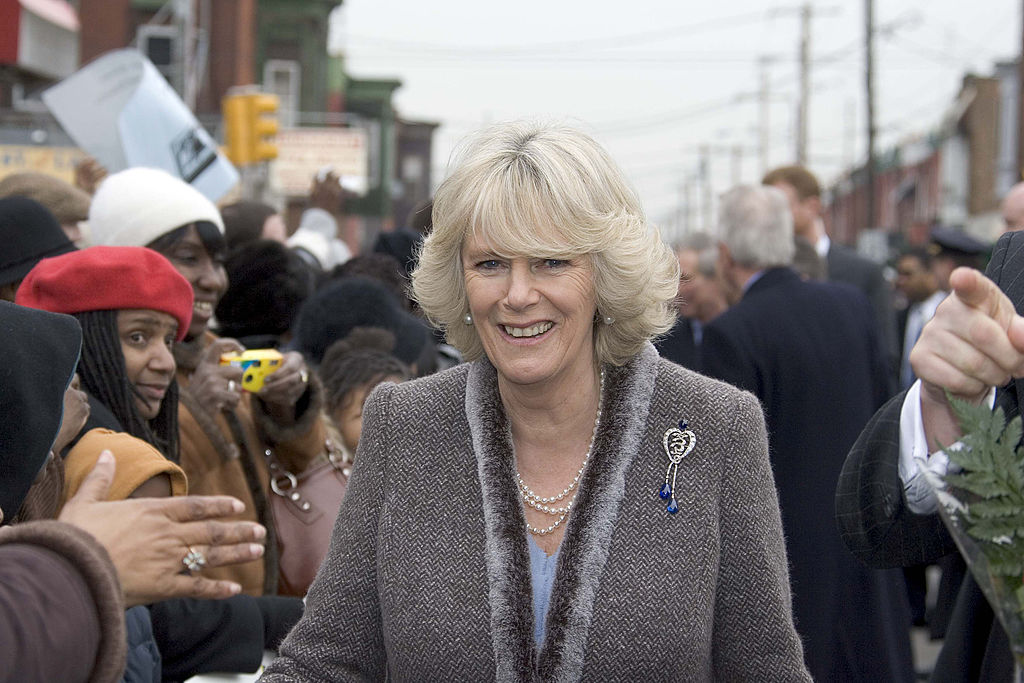 Many think that Princess Diana would have made a better queen
There is no question that Princess Diana gets a lot more love than Parker-Bowles, especially since her tragic death in a car accident back in 1997. So it's also not all that surprising that royal watchers and insiders alike often speculate how different things might have been if Prince Charles had stayed with Princess Diana and if she might have lived to go on to become Queen Consort herself.
Unlike Parker-Bowles, who has typically come off as stand-offish and a bit cold, Princess Diana was known as a warm and engaging type with a heart for the people and a degree of charisma that won her fans all over the world. On top of that, she had a knack for what it meant to be a spokesperson for the royal family, engaging in all manner of philanthropic endeavors. It's impossible to truly know who would have made a better queen, but it's easy to see why some think Princess Diana might have been better.
A royal butler claims to have insider information
Recently Business Times reported that a royal butler named Grant Harrold had insider information regarding the royal family's stance on Parker-Bowles being named Queen Consort. Prince Charles will undoubtedly insist that his wife gets the title after he takes the throne, but Harrold said this won't necessarily happen because the family has the right to keep her from the title if they think it will preserve the monarchy.
Since Prince Charles is typically insistent about things going the way he wants, it's impossible to say for sure if Camilla will or will not get the title, though there is already some kind of plan in place for when the time comes. Still, if they do announce that Parker-Bowles will be named Queen Consort and there is a huge public outcry against the idea, it isn't entirely impossible for the royals to change their minds and refuse the duchess from receiving the title.
It's possible that Camilla Parker-Bowles will refuse the title herself
What many don't know is that Parker-Bowles already refused one title — the title of Princess of Wales. This is because that title was so embedded in people's minds as belonging to Princess Diana that Parker-Bowles avoided using it to buck the controversy it might create. But the other reason Parker-Bowles doesn't go by Princess of Wales is that the royal family thought she didn't have enough public support and that her track record was poor, making it better to preserve the title for the late Princess Diana.
Whatever the reasons, this is why Parker Bowles is known as the Duchess of Cornwall instead of the Princess of Wales now. So it doesn't seem impossible that she might refuse the Queen Consort title in favor of something a little less high-profile when the time comes.
It's hard to say what will happen until if and when Prince Charles ascends the throne but one thing is for certain: Royal watchers will have a lot to say about it when the time comes!