Why the Royal Family Is More Celebrity Than They Like to Admit
Some onlookers have noticed that the royal family actually are more celebrity than they like to admit. What makes them so widely popular?
The royal family is undoubtedly very famous. However, unlike many other famous people, members of the royal family have to represent the royal brand and cannot be celebrities in their own right. This means that much of the work they do should ultimately tie back in to what the establishment stands for, not be for their own personal gain.
This is simply how royals should be on paper. Yet, in practice, sometimes it does not always work out like that. In fact, some onlookers have noticed that the royal family actually are more celebrity than they like to admit. Let's look into what questionable things some royals have done and why they make the royal family lean towards the celebrity side.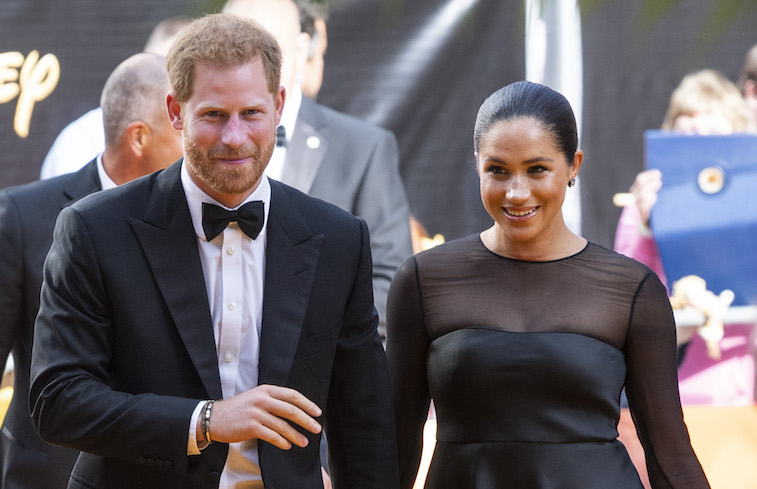 Princess Diana was the first 'celebrity' royal
For a long time, royals had always been rather famous, but this whole "celebrity" debate really came about with Princess Diana. The reason is because Princess Diana was a favorite subject of the press and she used the spotlight to her advantage.
While Princess Diana made sure that journalists and photographers reported news about her important charity work, she also used them to make the royal family look bad.
In the 1990s, Princess Diana's marriage was failing and she had long been unable to fit in with other royals. She decided to go to the press and open up about these things that she had been struggling with.
Diana received an outpour of support from the public, though people also came to dislike Prince Charles and Queen Elizabeth. Ultimately, it was clear that over the years Diana became bigger than the royal brand that she was supposed to represent and was almost a celebrity in her own right.
Meghan Markle has been criticized for being too much of a celebrity
Many people have taken notice of Meghan Markle and pointing out similarities between her and Princess Diana. Markle also attracts a lot of attention in the media and, like Diana, wants to do things her own way. The fact that Meghan Markle was an actress before joining the royal family has also played a part in making her blur the line between being a royal and a celebrity.
According to historian Anna Whitelock, Meghan Markle and Prince Harry definitely have to be careful about crossing that line.
"I think the line that [Meghan and Harry] are walking and are going to have to walk very carefully, is between royalty and celebrity," Whitelock said. "If you're a royal you can generate lots and lots of interest and lots of appeal, but ultimately it's got to be for the firm, it can't be for any one person."
The royal family might already be more celebrity than they want to admit
While there is a lot of talk about how Meghan Markle should not be a celebrity, the truth is that many members of the royal family have already done celebrity-like things.
In 2012, Queen Elizabeth famously starred in the opening ceremony for the London 2012 Olympic Games.
Later on, in 2017, Prince William and Prince Harry appeared in Star Wars: The Last Jedi as Stormtroopers. They were dressed in the Stormtrooper uniform and their scene was ultimately cut from the film, but it's still clear that the princes were in the movie for their own personal enjoyment and not to promote any royal-related work.
Recently, it was also reported that Prince Charles had visited the set of Bond 25 and was offered a cameo part in the film. It's not known whether Prince Charles took the producers up on that offer, but a source shared that "if Charles doesn't go for it Harry and Wills could be in producers' sights next."
Given how famous the royal family is, perhaps it is inevitable that they occasionally cross the line into being celebrities. There's a chance that they might never escape that celebrity image, but maybe this could help keep royals relevant among the younger generation.