Why the Royal Family Waits to Release Baby Names
The wait is over. Baby Sussex has a name. Prince Harry and Meghan Markle, the Duke and Duchess of Sussex, announced on Instagram earlier today the name of their son, Archie Harrison Mountbatten-Windsor. Markle gave birth to her and Prince Harry's first child on Monday, May 6, 2019, just two days ago. Although the couple is known to buck tradition, they followed what previous royal parents have done by waiting to release their newborn's name.

Why the royal family waits to release baby names

Royals, they're just like us. They too might need a few days to name a newborn hence the waiting period the public has to endure before learning a royal baby's name. They also might want to enjoy the newborn baby glow before releasing the baby's name to the public.

It's likely why the royal family waits to release a newborn's name is a combination of the two aforementioned reasons. New parents probably want to make sure the name is just right for their new bundle of joy and have a few days to get adjusted to a new way of life.
We have to remember, picking a baby is difficult, but naming a member of the royal family is even harder. Parents have to be absolutely sure about the name because there's no changing a royal baby's name once it's known to the world.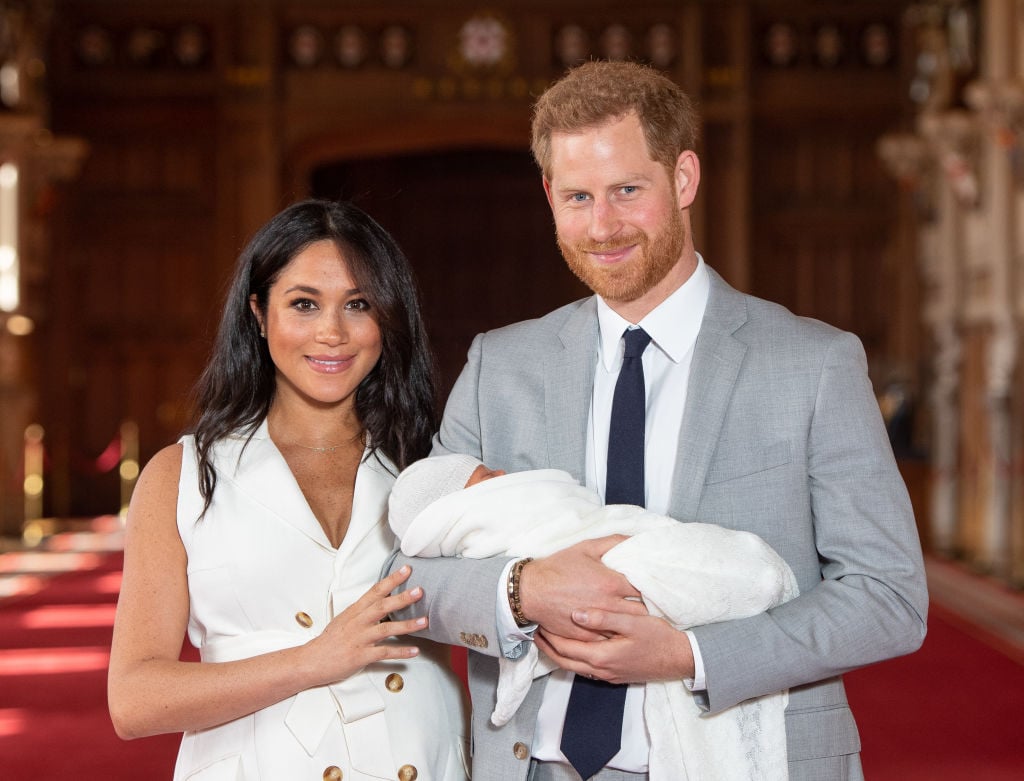 Before the birth of Prince Louis last year, Victoria Murphy, a royal commentator, offered her insight as to why the royal family would wait to release a baby's name.

"On one hand there's a desire to inform the families before a public declaration is made and any new parent appreciates having a little private time to get to know their new addition before the onslaught of announcements," Murphy told Town & Country in 2018.
"Royals, however, also have to consider the great responsibility in naming a new member of the family and I expect they want to be a hundred percent certain of their choice before announcing the name and sealing the baby's place in history," she added.

Kate Middleton and Prince William waited days to release names of their children

When Prince William and Kate Middleton, the Duke and Duchess of Cambridge, welcomed their first child, Prince George Alexander Louis, who we call Prince George, it wasn't until two days after his birth on July 22, 2013, that the public learned the young royal's name.

After the birth of their second child in 2015, Princess Charlotte Elizabeth Diana, or Princess Charlotte, the Duke and Duchess of Cambridge again waited two days before releasing her name.

The public didn't learn the name of their third child, Prince Louis Arthur Charles, called Prince Louis, until four days after his birth, according to Town & Country.

Prince Charles' name unknown for a month
As for Prince William and Prince Harry's father, Prince Charles, the public didn't know his name until nearly a month after his birth in 1948. When Prince Charles became a father himself, he and Princess Diana waited a week before they released Prince William's name in 1982.