Why Whoopi Goldberg Is the 1 'View' Host ABC Can't Replace
While she battled a case of pneumonia that literally took her to death's door, Whoopi Goldberg spent a lot of time away from The View. Altogether, her absence ended up running to six weeks.
That was quite a stretch for the hit ABC show to go without its biggest star. In Whoopi's place, the audience would find Joy Behar in the moderator's chair and guest host Ana Navarro taking Joy's place in the middle of the table.
Though that led to some wild moments on the set — often at the expense of Meghan McCain — there was clearly something missing. On days like Thursday, when Whoopi again took the day off as she works back into her full-time schedule, you couldn't help but notice what the show lacks.
In general, Whoopi brings a certain star-power that none of the other hosts can replace, and Navarro in particular hasn't proven capable of picking up the slack.
Whoopi delivers on a level no other 'View' hosts can.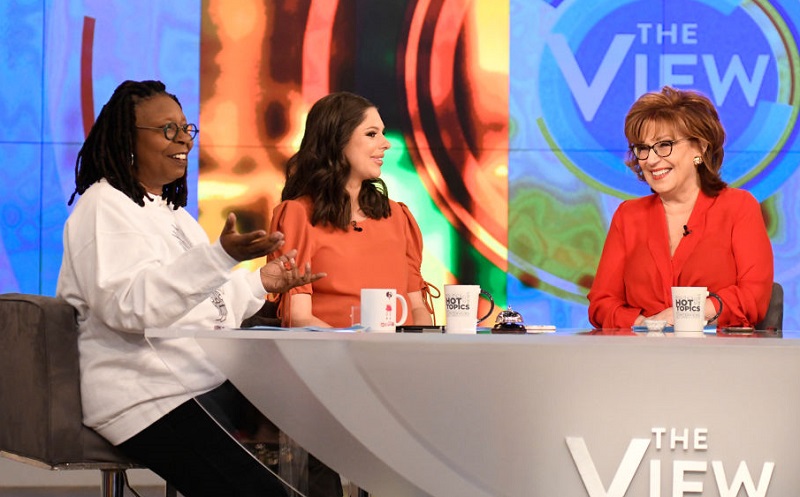 Calling Whoopi the only irreplaceable host isn't a bold statement. Just run down the list of women at the table. Start with Abby Huntsman, who reportedly began working with a talent coach after she didn't connect with viewers in her first months. Clearly, The View would be fine without her
The same applies to McCain, who has her moments but too often relies on shallow talking-points to counter the arguments of other hosts. The show might need a conservative voice, but her's isn't convincing enough.
That leaves Sunny Hostin and Behar. From Hostin, viewers get some of the most thought-out takes on the show. She's definitely a strong and likable host. However, she doesn't have the sort of heavyweight personality that can carry a TV program.
Behar certainly has a big-enough personality. Yet she doesn't deliver the wisdom and clarity you get from Whoopi's monologues. Joy's a great side-player.
As for guest-host Navarro, viewers get someone who obviously likes hearing herself talk. But being your own biggest fan doesn't cut it — the love has to come from audiences.
How Whoopi's acting and stand-up experience help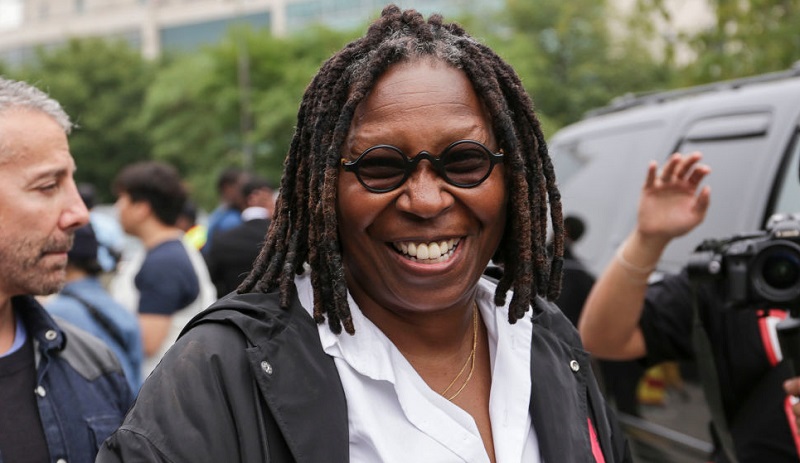 When you look at the current make-up of The View, you're looking at a few pundits who got into the family business (Huntsman and McCain), one lawyer and reporter with TV experience (Hostin), and two bona fide performers (Behar and Whoopi).
While Behar has plenty of experience on stage and in front of the camera, she's never had the sort of acting career Whoopi's had. (Whoopi's Oscar, Grammy, and Tony in addition to her Emmys speak volumes.) She knows how to work a room, even when recovering from an illness.
You saw a good example of her strength on March 18 (Whoopi's first full show back). Before she even settled into the moderator's chair. she delivered a convincing argument as to why she wasn't buying the Beto O'Rourke run for the White House.
As Whoopi read the show's script and decided it wasn't worth her time, she started to make fun of the writing about "sustaining the excitement" of Beto's big fundraising haul. It's refreshing to hear someone go off-script when they find their own writers missing the point.
Then she followed it with a substantive critique. "Beto hasn't said anything about policy yet, but I guess we celebrate when folks can raise a bunch of money." She also had a message for Beto on picking a female running mate.
"What makes you think she wants to be your vice president?" she asked. "Why would you think she needed you to do that?" She's not talking about right and left or red and blue, she's criticizing the media and the system. Don't expect to get that from anyone but Whoopi on The View.
Check out The Cheat Sheet on Facebook!